Superb artwork certainly does the job, making Jennifer almost immortal as Katniss Everdeen, the Hunger Games being very similar in format to Japanese films with death as the main ingredient of a survival competition.
DAILY MAIL OCTOBER 2014
Chris Martin made his first public appearance since his split from Jennifer Lawrence - with a help from his estranged wife Gwyneth Paltrow. The Coldplay singer, 37, was a surprise performer at the AmfAR gala in LA on Wednesday night where he received a rousing introduction by his ex.

Paltrow hosted the event and kicked off the night by bringing Martin and his band mate Jonny Buckland on stage to perform the band's hit songs Paradise and Viva La Vida. She to the crowd that Martin is the 'father of the year,' according to E!. Meanwhile, Gwyneth has been linked to Glee producer Brad Falchuk.

Jennifer began dating Nicholas Hoult in 2011 after filming X-Men: First Class. They ended their relationship in January 2013 after two years of dating, then reconnected six months later in July 2013, after filming X-Men: Days of Future Past together. The couple reportedly separated in August 2014, with sources stating different work schedules to be an issue.
J Law 'blindsided' Chris Martin by breaking up with him after an intense four-month romance, it was revealed in the Daily Mail. Friends said that Oscar-winner Lawrence, 24, split with Martin, 37, late last week, leaving the Coldplay frontman 'really sad'. She made the decision to end the relationship before embarking on a six-week promotional tour around the world for her new movie Mockingjay, the latest episode in the Hunger Games series.
Hollywood is a place where you seek comfort for the moment, and no doubt about it. There is though nothing wrong with that, we are all human and need support in our work, which in this case is also play.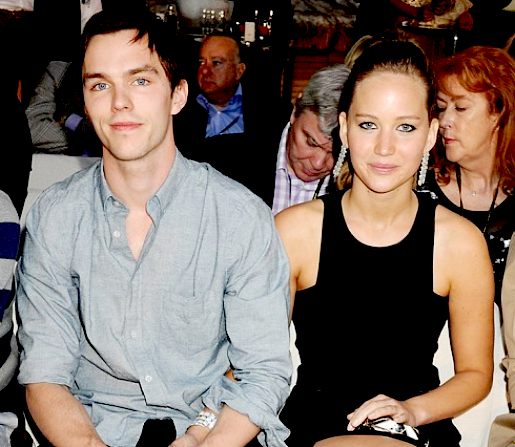 Jennifer and ex-boyfriend Nicholas Hoult. We hope that they remain friends.
JEN'S HISTORY
Jennifer Shrader Lawrence (born August 15, 1990) is an American actress. Her first major role was as a lead cast member on the TBS sitcom The Bill Engvall Show (2007–09). She subsequently appeared in the independent films The Burning Plain (2008) and Winter's Bone (2010), for which she received her first Academy Award for Best Actress nomination; at the time, she was the second youngest person to receive a nomination in the category.

At age 22, Lawrence's performance as Tiffany Maxwell in the David O. Russell-directed romantic comedy Silver Linings Playbook (2012) earned her several awards, including the Golden Globe Award for Best Actress (Musical or Comedy) and the Academy Award for Best Actress, making her the second-youngest Best Actress winner at the Oscars.

For her supporting role in Russell's comedy-drama American Hustle (2013), she was awarded the Golden Globe Award, the BAFTA Award and received a third Academy Award nomination, all for Best Supporting Actress.

Lawrence is also known for playing Raven Darkhölme (Mystique) in the superhero film X-Men: First Class (2011) and its sequel X-Men: Days of Future Past (2014). Beginning in 2012, she gained international fame for playing the leading heroine, Katniss Everdeen, in the popular The Hunger Games film series, which established her as the highest-grossing action heroine of all time.
Lawrence was never involved with theater and did not take acting classes. She stated, "I've always studied people and been fascinated by their reactions and feelings. And I think that's the best acting class you can take – watching real people, listening to them and studying them."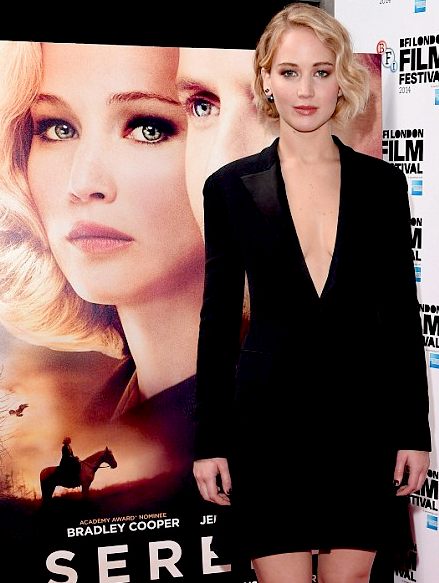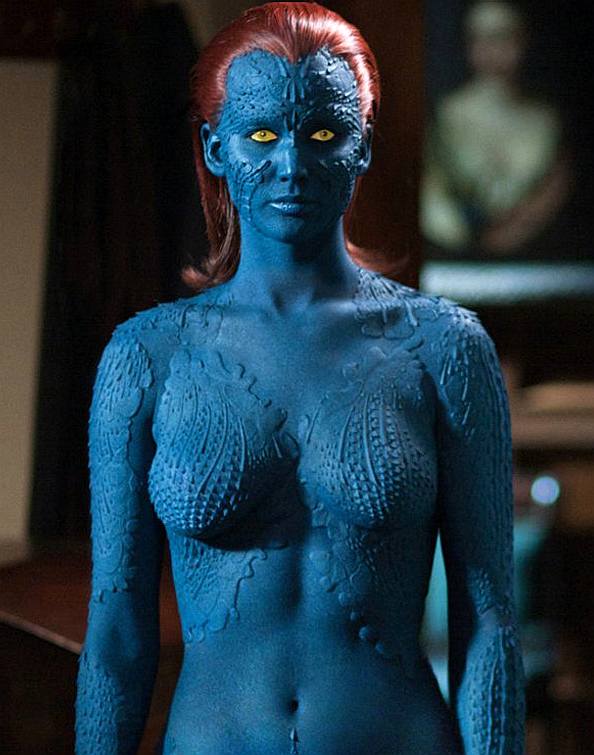 CHAMELEON J.LAW - Come on, this is obviously the same actress

WEALTHY JENNY - HOLLYWOOD HIGHEST GROSSING

Lawrence's lead role in Debra Granik's Winter's Bone, which won best picture at the Sundance Film Festival in 2010, is often cited as a breakout performance for her. She portrayed Ree Dolly, a 17-year-old in the Ozark Mountains who cares for her mentally ill mother and her younger brother and sister. The performance was highly acclaimed by film critics. David Denby from The New Yorker said "the movie would be unimaginable with anyone less charismatic playing Ree." Peter Travers from Rolling Stone also spoke highly of her and noted that "her performance is more than acting, it's a gathering storm. Lawrence's eyes are a roadmap to what's tearing Ree apart." Receiving accolades for her performance, Lawrence was awarded the National Board of Review Award for Best Breakthrough Performance. She received a nomination for the Academy Award for Best Actress on January 25, 2011. Also in 2011, Lawrence co-starred in the independent film Like Crazy, which premiered at the 2011 Sundance Film Festival.

She starred as shape-shifting villain, Mystique, alongside James McAvoy and Michael Fassbender in X-Men: First Class, a prequel to the rest of the X-Men film series. Lawrence's Mystique is a younger version of the character played by Rebecca Romijn in earlier X-Men films.

In 2011, Lawrence appeared in The Beaver, a dark comedy starring Jodie Foster and Mel Gibson; it was completed in 2009 but the film spent an extended period of time stalled due to controversy and was released on May 6, 2011. In June 2011, it was announced that Lawrence was invited to join the Academy of Motion Picture Arts and Sciences.
Jennifer was recognized as the highest-grossing action heroine of all time in the 2015 edition of the Guinness World Records for the role of Katniss Everdeen in the Hunger Games franchise.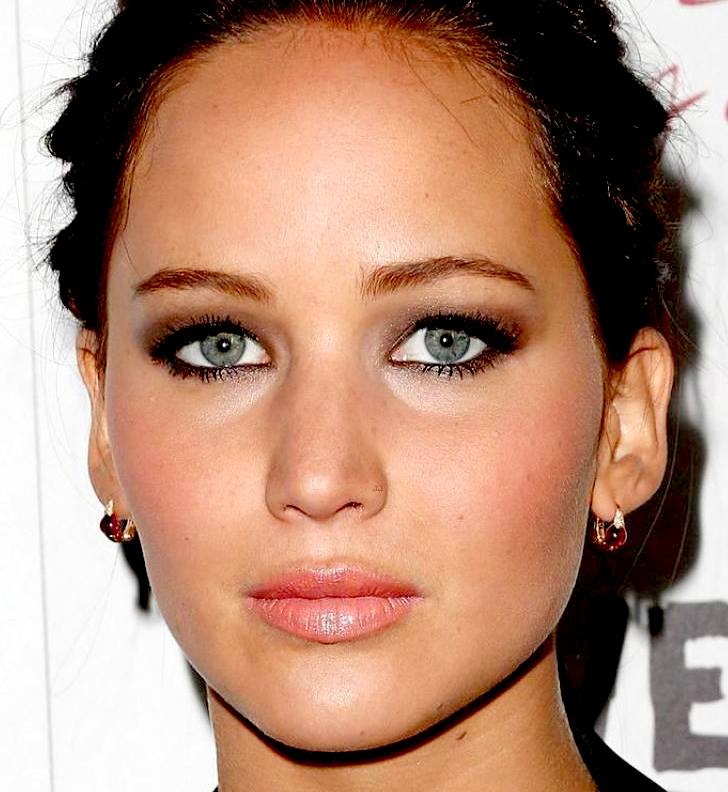 CHAMELEON J.LAW - unlike, Jennifer Aniston or Jennifer Lopez or Jennifer Garner - almost never looks the same. It's one of the reasons writers struggle to find words to describe her, and often resort to unfortunate ones, like chameleon. David O. Russell, the man who directed Lawrence to an Oscar in Silver Linings Playbook, remembers bumping into her during awards season, 2011. "I would see this tall blonde at events, and I never understood who she was," he says. "She looked like an Orange County girl - or Malibu Barbie. And I was like, 'Who is that?' And someone would say, 'That's Jennifer Lawrence,' and I would say, 'The girl cooking a squirrel on a stick in Winter's Bone?' I never recognized her! She always looks different." There are a lot of Jennifers' in Hollywood - all good - and not one the same.


KATNISS EVERDEEN

In 2012, Lawrence starred as Katniss Everdeen in the film The Hunger Games, based on the best-selling novel of the same name by Suzanne Collins. Despite being a fan of the books, Lawrence took three days to accept the role because she was initially intimidated by the size of the movie and how it might affect her career. She underwent extensive training to get in shape for the role, including stunt training, archery, rock and tree climbing, combat, running, parkour, pilates, and yoga. The film was released on March 23, 2012, and set a record for the third-largest opening weekend, making a record-breaking $152.5 million in three days for a non-sequel film. The success of The Hunger Games, and Lawrence as Katniss, broke the male-centric nature of action films — prior to The Hunger Games, among the "top 200 worldwide box-office hits ever ($350 million and up), not one had been built around a female action star." Forbes stated "No one who has seen The Hunger Games would question star Jennifer Lawrence's ability to play an action star." Though the film generally received positive reviews, Lawrence's portrayal of Katniss Everdeen was the most highly praised, with Todd McCarthy from The Hollywood Reporter saying Lawrence embodies Katniss, "just as one might imagine her from the novel" and "anchors" the whole film "with impressive gravity and presence", ultimately calling her "the ideal screen actress." Kenneth Turan from the Los Angeles Times stated that Lawrence is the "best possible performer as Katniss and is the key factor in making 'Hunger Games' an involving popular entertainment with strong narrative drive that holds our attention." Chicago Sun-Times film critic Roger Ebert also agreed that "Lawrence is strong and convincing in the central role."

In October 2012, Lawrence was announced as the new face of Dior. The following month, she played the recently widowed Tiffany Maxwell in David O. Russell's Silver Linings Playbook, an adaptation of the novel of the same name by Matthew Quick, opposite Bradley Cooper and Robert De Niro. She received widespread critical praise for her performance in the film, with Richard Corliss of Time writing, "The reason to stay is Lawrence. Just 21 when the movie was shot, Lawrence is that rare young actress who plays, who is, grown-up. Sullen and sultry, she lends a mature intelligence to any role... Jennifer Lawrence is the silver lining in this mostly ordinary playbook." Peter Travers of Rolling Stone also wrote that Lawrence "is some kind of miracle. She's rude, dirty, funny, foulmouthed, sloppy, sexy, vibrant, and vulnerable, sometimes all in the same scene, even in the same breath. No list of Best Actress Oscar contenders would be complete without the electrifying Lawrence in the lead. She lights up the screen." She won the Academy Award and Golden Globe Award for Best Actress for her performance in the film. She also starred alongside Max Thieriot and Elisabeth Shue in Mark Tonderai's thriller House at the End of the Street. She was originally cast to play Ophelia "O" Sage in the film Savages directed by Oliver Stone, but dropped out due to scheduling conflicts.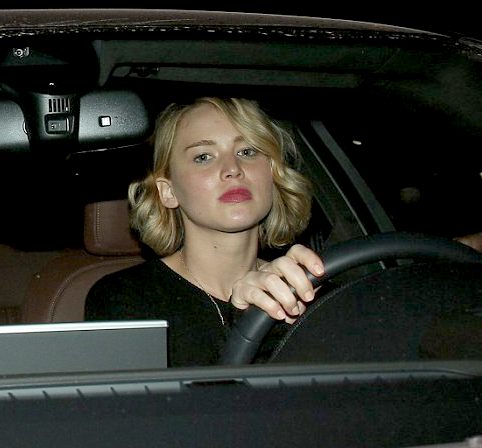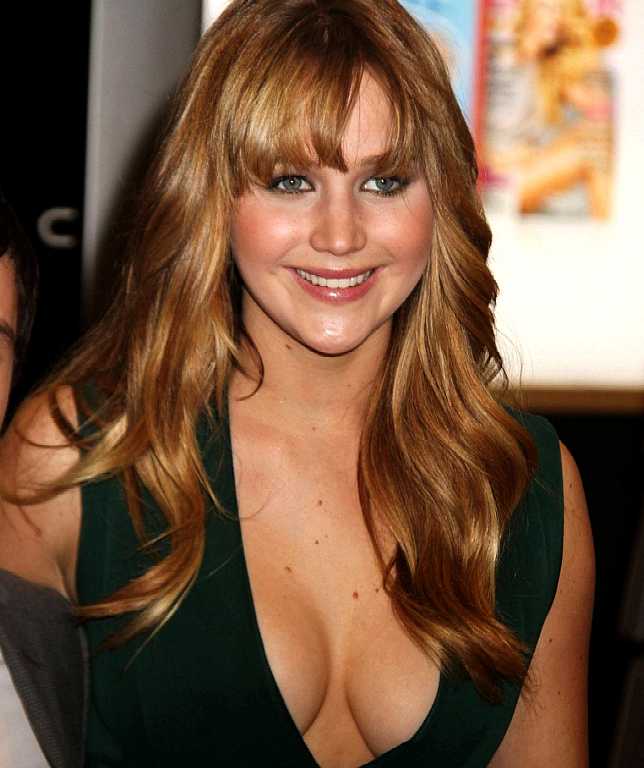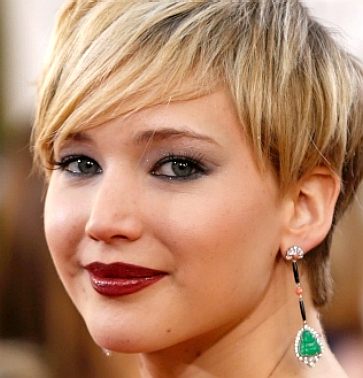 CHAMELEON J.LAW - This cannot be the same girl. Oh yes it is.

CATCHING FIRE

Filming for The Hunger Games: Catching Fire, the next installment in the Hunger Games series, began in September 2012, and the film was released on November 22, 2013. It became a major commercial and critical success. Lawrence's portrayal of Katniss Everdeen won her praise from fans and critics alike. Stephanie Zacharek of The Village Voice wrote that Lawrence is "both on fire and in the process of becoming, and it's magnificent to watch." Catching Fire surpassed Iron Man 3 on January 9, 2014, for highest box office earnings of 2013 in North America with $409.4 million. Lawrence also played Rosalyn Rosenfeld, a supporting role in David O. Russell's crime drama American Hustle. The film, based on the FBI ABSCAM operation, is set against the backdrop of political corruption in New Jersey in the late 1970s. Lawrence played the wife of a con artist portrayed by Christian Bale. The film also features Bradley Cooper, Amy Adams, and Jeremy Renner in principal roles, and was released on December 20, 2013. Lawrence received critical acclaim for her performance and was nominated for Best Supporting Actress by the Screen Actors Guild and the Critics' Choice Awards. She won the Golden Globe for Best Supporting Actress on January 12, 2014. She also received the BAFTA Award for Best Actress in a Supporting Role and a third Academy Award nomination, her first for a supporting role, becoming the youngest actress to have three nominations.

Lawrence replaced Angelina Jolie in Susanne Bier's depression-era drama, Serena, based on the novel of the same name by Ron Rash. She plays the role of an unstable woman named Serena who learns that she can never bear her husband's children and sets out to murder the woman who bore her husband an illegitimate son before their marriage. Filming was completed in 2012, and the film is scheduled to be released in 2014. In 2014, Lawrence again played Mystique, in the film X-Men: Days of Future Past, with James McAvoy and Michael Fassbender. She will reprise her role as Katniss Everdeen in the film adaptations of the final Hunger Games book, Mockingjay. The first part of the film is set to be released on November 21, 2014, and Part 2 on November 20, 2015.

Lawrence will star in and produce the film adaptation of Claire Bidwell Smith's memoir The Rules of Inheritance, directed by Susanne Bier. In September 2013, it was announced that Lawrence was to star in the adaptation of the novel East of Eden with director Gary Ross. The film is based on the John Steinbeck novel and was already adapted to film in 1955, starring James Dean. Additionally, she was chosen to star in Burial Rites, a film adaptation of Hannah Kent's debut novel, where she would be joined again by Gary Ross. She will also be starring in The Ends of the Earth, which is described as "a fact-based love story about a powerful oil tycoon who has everything stripped from him after he is caught in an affair." In addition, Lawrence will play Jeannette Walls in the film adaptation of Walls' best-selling memoir The Glass Castle. Lawrence will also reprise her role Mystique in the upcoming X-Men: Apocalypse. Lawrence will be starring in her third collaboration film directed by David O. Russell, titled Joy, portraying the titular character, which follows the life of the inventor of the 'Miracle Mop'. The film is scheduled to be released Christmas Day 2015.


PHILANTHROPY

Lawrence is active in charities such as the World Food Programme, Feeding America, and The Thirst Project. She organized an early screening of The Hunger Games: Catching Fire to benefit Saint Mary's Center, a special disabilities organization located in her hometown of Louisville, Kentucky, and raised more than $40,000 for the cause. Lawrence is an official ambassador of the Special Olympics, the world's largest sports organization for children and adults with disabilities. Lawrence has created an organization called the Jennifer Lawrence Foundation, which supports charities such as the Screen Actors Guild Foundation and Do Something.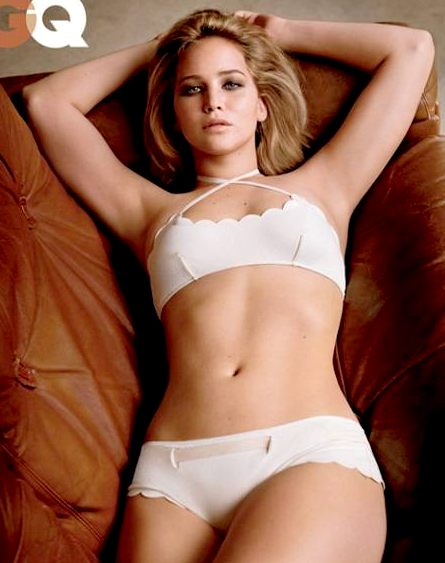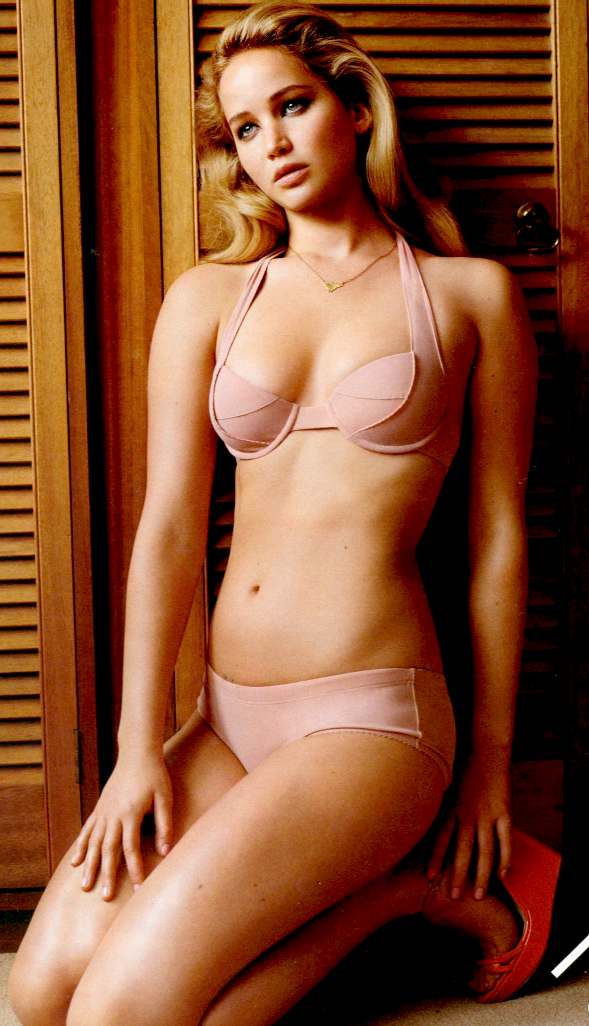 Jen 'not naked' in lovely cream and pink ensembles, but nowhere to carry her arrows
NUDITY

On August 31, 2014, nude photographs of Lawrence leaked online, believed to be obtained from her iCloud account by a hacker. Lawrence confirmed that the photographs were real and called the leak a "sex crime" and a "sexual violation", telling Vanity Fair in October 2014 "Anybody who looked at those pictures, you're perpetuating a sexual offense. You should cower with shame." Indeed, but perhaps our Jenny might look as the Copyright Theft angle. Whoever took those pictures is the copyright owner. Anyone using them without permission for profit is breaking the law, internationally.

On the other hand, Hollywood demands a degree on nudity as part of the art. Nudity is necessary to tell many a good story. Wait long enough and you will see more of your favourite stars, there's no need to hack.
Apple is now "actively investigating" a potential weakness in its iCloud system that may have facilitated the hack; and the FBI says it is "addressing" the "unlawful release of material involving high profile individuals." Not all women have the clout to put tech companies and law enforcement agencies on notice when they are victimized online, but they should, and high-profile incidents like this one can help secure legal recourse for lesser-known victims down the line. Christopher Chaney, the man who hacked into online accounts of megastars Scarlett Johansson and Mila Kunis as well as two non-famous women he knew personally - then shared private nude photographs of them with the world, as well as one victim's father - was sentenced to 10 years in prison in 2012.
THE GUARDIAN 8 OCTOBER 2014 - PHOTO HACK END OF SHAMED STARLET

Sorry she's not sorry, indeed, the Vanity Fair interview is a righteous, hell-yes moment for our feminist times

The narratives have changed, so Lawrence's anger isn't just tolerated – it's splashed across Vanity Fair's November cover: "It's my body, and it should be my choice."

When Vanity Fair released Jennifer Lawrence's first on-the-record response to nude photos being stolen from her phone, it was hard to suppress a celebratory fist pump into the air. The actor – livid – called the violation a "sex crime", accused those who looked at the photos of "perpetuating a sexual offense" and added: "I didn't tell you that you could look at my naked body."
Lawrence's scathing reaction – angry, offended and unapologetic – is the righteous end to an evolution of celebrity nude "scandal" responses. Where once female stars were expected to hang their head in shame for having the temerity to pose nude for themselves or lovers, now they can issue a barely-shrouded "fuck you" to a public that so gleefully consumed their humiliation.

What a difference a few years makes. In 2007, when Disney's High School Musical star Vanessa Hudgens was the victim of a nude photo leak, the then-18 year-old issued an ashamed and repentant statement, and a Disney Channel spokesperson called the pictures a "lapse in judgement" and added nastily, "We hope she's learned a valuable lesson." (Not to work for Disney, maybe?)

Three years ago, when a hacker got into actor Scarlett Johansson's email and leaked nude photos of her, the first resistance to the "shamed starlet" narrative appeared. Johansson didn't say she was sorry – which some in the media found to be a bit of a scandal – but she responded to the leaks with a sort of sexy wink: "I know my best angles", she told Vanity Fair of the pictures she had originally sent her then-husband.

With Lawrence, though, there is no equivocation. "I started to write an apology, but I don't have anything to say I'm sorry for," she explained.

I can't even describe to anybody what it feels like to have my naked body shot across the world like a news flash against my will. It just makes me feel like a piece of meat that's being passed around for profit.

Just as Hudgens's response was indicative of its time – we were at peak purity ring and saving-it-for-marriage then – so is Lawrence's final word on this chapter in keeping with ours. It's not a coincidence that her much-lauded outrage comes at a time when feminism dominates the cultural conversation.

The dominant narratives around issues of sexuality, consent and privacy have changed, so Lawrence's anger isn't just tolerated – it's applauded and splashed across Vanity Fair's cover with an unabashed feminist headline: "It's my body, and it should be my choice."

Firing back at the people who stole the photos (and those who looked at them) sparked some backlash, however. On Tuesday, after some of Lawrence's comments were released, someone hacked her Wikipedia page to display some of the stolen pictures. The message to other young women is clear: your bodies are ours and, if you resist or get angry at what we do, we'll remind you of your place.

But by speaking out with absolutely justified anger, Lawrence is reminding a public that too often blames women for these violations of the real issue: "I was afraid that by sitting and doing nothing, that made it seem OK for other women and girls to just let it happen to them, because it isn't."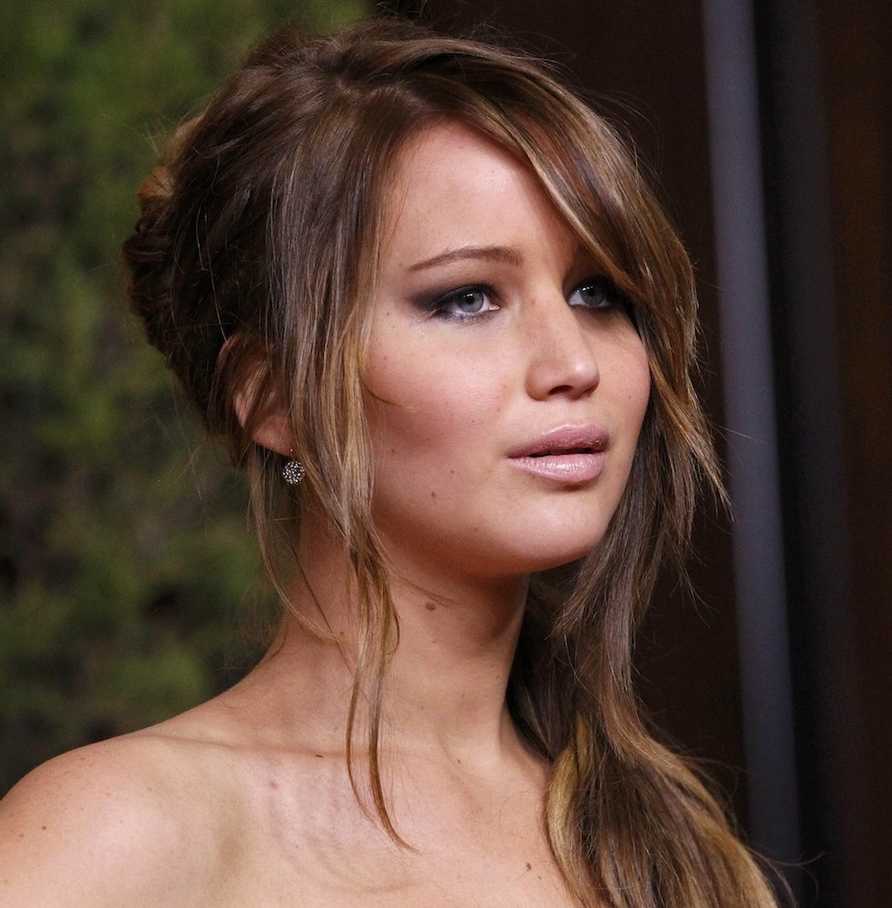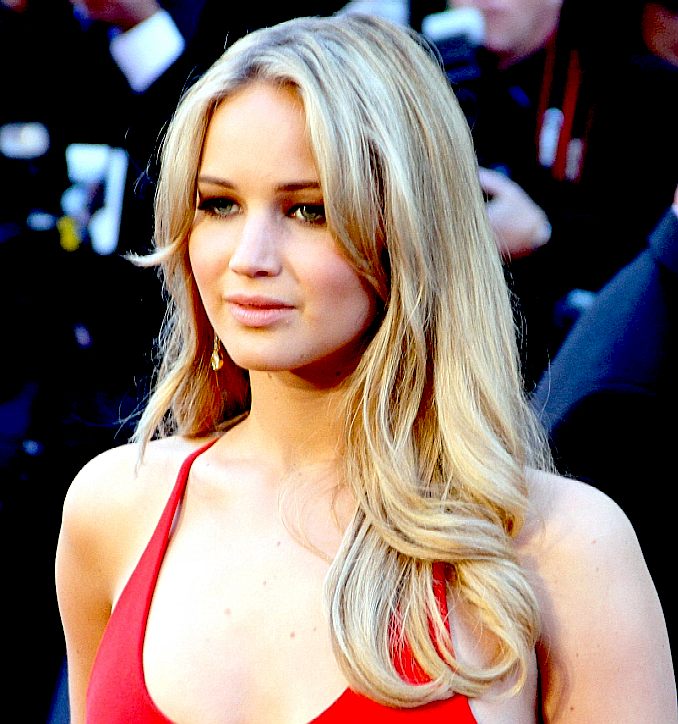 Jen more recently and at the 83rd Academy Awards


SEXY

In 2014, Lawrence was ranked #1 on the FHM 100 Sexiest Women in the World list. That year, she also topped the Forbes list of Most Powerful Actresses and was ranked No. 12 in the list of Celebrity 100. In August 2014, Lawrence was named the second-highest-paid actress in Hollywood behind Sandra Bullock, making her the youngest actress in the top 10.

Lawrence's performances thus far have prompted Rolling Stone to call her "the most talented young actress in America." In 2013, Time named her one of the 100 most influential people in the world, Elle named her the most powerful woman in the entertainment business in 2013, and in 2013 she ranked No. 1 on AskMen's list of Top 99 Most Desirable Women of the year. In June 2013, Lawrence was ranked #49 on Forbes' list of the world's most powerful celebrities. She was ranked second among actresses, having earned an estimated $26 million over the previous year.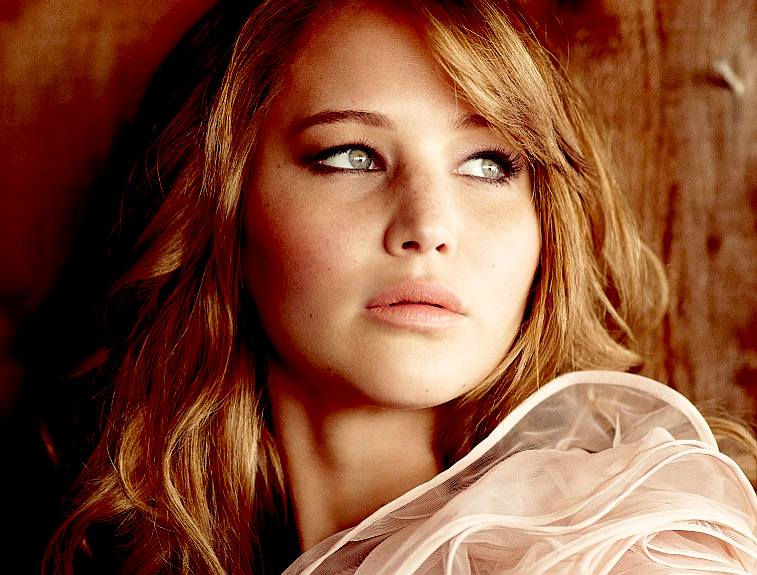 JEN'S FAVOURITE THINGS

Favorite Food – Whole Foods

Favorite TV Programs – Gossip Girl (2001), Bones (2005), The Simpsons (1989), Family Guy (1999)

Favorite Movies – Breakfast At Tiffany's (1961), Shawshank Redemption (1994), The Sound Of Music (1965), We Need To Talk About Kevin (2011)

Favorite Bands – Jake Bugg – Beatles, The Spice Girls, The Black Keys, Queen

Favorite Songs – Another One Bites The Dust (Queen)

Favorite Books – The Other Boleyn Girl (Philippa Gregory) (2001), Raise High the Roof Beam, Carpenters & Seymour (J. D. Salinger) (1963), We Need to Talk About Kevin (Lionel Shriver) (2003), Anna Karenina (Leo Tolstoy) (1877), The Rum Diary (Hunter S. Thompson) (1993)

Favorite Place – New York

Favorite Colors – Blue, Gold

Favorite Actress Inspiration – Meryl Streep, Laura Linney, Cate Blanchett

Favorite Accessory – Sparkle

Hunger Games - Youtube
FILMOGRAPHY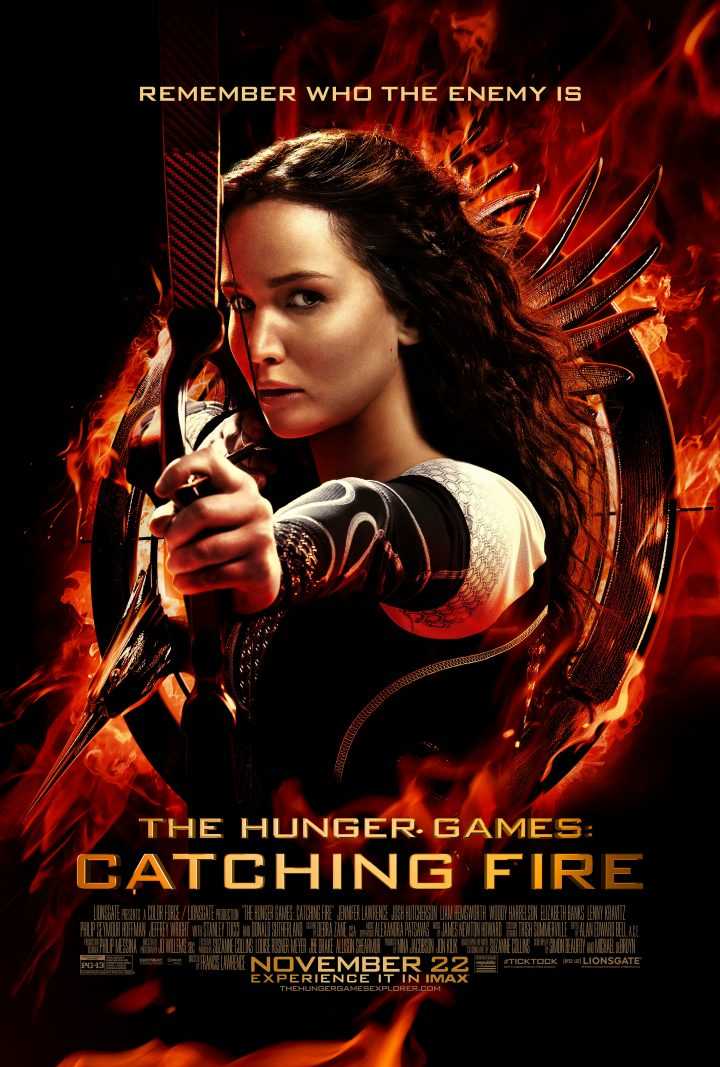 Modern Maid Marion, or gender reversal for Robin Hood. Either way, add a sprinkle of Total Recall and some very good CGI for the city scenes, and we have a winner. Everyone loves a good archery story.
LINKS
Vogue star-quality-jennifer-lawrence-hunger-games
Daily Mail Showbiz Gwyneth-Paltrow-introduces-Chris-Martin-gala-split-Jennifer-Lawrence
The Guardian 2014 Oct 8 Jennifer Lawrence naked photo response vanity fair interview?
Jennifer-Lawrence-blindsided-intense-Chris-Martin-ending-four-month-romance-concerns-chose-nothing
Slate Jennifer_lawrence_and_other_celebrity_hacking_victims
Healthy Celeb Jennifer Lawrence height weight body statistics
http://healthyceleb.com/jennifer-lawrence-height-weight-body-statistics/3773
http://www.vogue.com/865209/star-quality-jennifer-lawrence-hunger-games/
https://www.facebook.com/JenniferLawrence
http://www.imdb.com/name/nm2225369/
http://en.wikipedia.org/
http://en.wikipedia.org/wiki/Jennifer_Lawrence
http://www.dailymail.co.uk/tvshowbiz/article-2814266/Gwyneth-Paltrow-introduces-Chris-Martin-gala-split-Jennifer-Lawrence.html