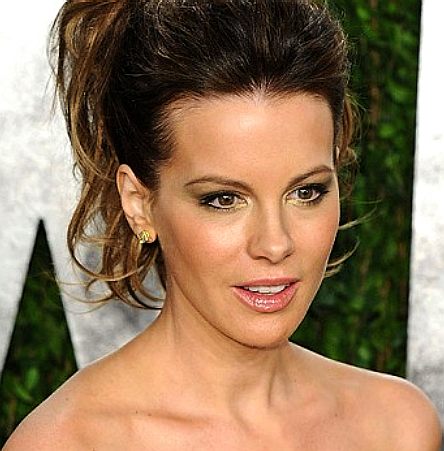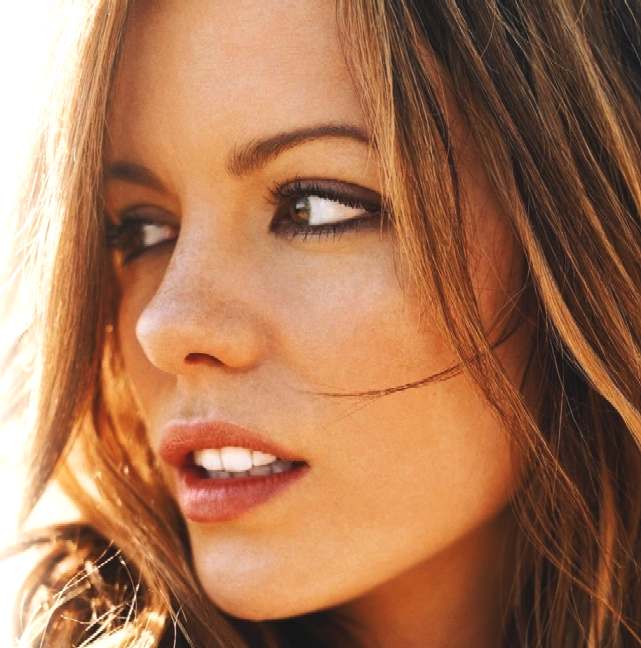 Kathrin Romary "Kate" Beckinsale (born 26 July 1973) is an English actress. After some minor television roles, she made her film debut in Much Ado About Nothing (1993) while still a student at Oxford University. She then appeared in British costume dramas such as Prince of Jutland (1994), Cold Comfort Farm (1995), Emma (1996), and The Golden Bowl (2000), in addition to various stage and radio productions. She began to seek film work in the United States in the late 1990s and, after appearing in small-scale dramas The Last Days of Disco (1998) and Brokedown Palace (1999), she had a break-out year in 2001 with starring roles in the war film Pearl Harbor and the romantic comedy Serendipity. She built on this success with appearances in the biopic The Aviator (2004) and the comedy Click (2006).

Beckinsale became known as an action star following an appearance in 2003's Underworld and has since starred in many action films, including Van Helsing (2004), Underworld: Evolution (2006), Whiteout (2009), as well as Contraband, Underworld: Awakening, and Total Recall (all in 2012). She also makes occasional appearances in smaller dramatic projects such as Snow Angels (2007), Winged Creatures (2008), Nothing but the Truth (for which she earned a Critic's Choice Award nomination in 2008), and Everybody's Fine (2009). She will next appear in the legal drama The Trials of Cate McCall and the psychological thriller Eliza Graves.

Born and raised in London, Beckinsale's parents are actor Richard Beckinsale (1947–1979) and actress Judy Loe. She had an eight-year relationship with Welsh actor Michael Sheen from 1995 until 2003; they have one daughter. She married American film director Len Wiseman in 2004 and relocated to Brentwood, Los Angeles. Publications such as Esquire and People have repeatedly included Beckinsale in their annual rankings of the world's sexiest and most beautiful women. She has worked occasionally as a model in television and print campaigns to promote Gap denim, Diet Coke, Absolut Vodka, and Lux shampoo.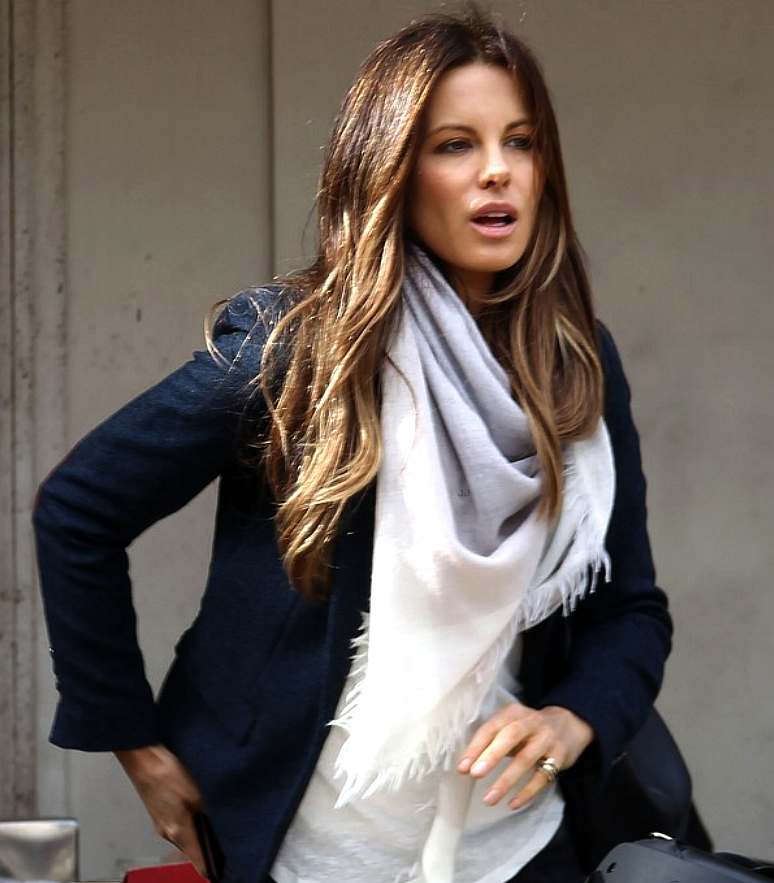 Kate filming a scene for their new film The Face Of An Angel in the Piazza del Popolo on Monday (November 11 2013) in Rome, Italy. The 40-year-old actress plays a journalist in the movie surrounding the true-life case of Amanda Knox, a student who was convicted of the murder of Meredith Kercher several years ago. "The script was not what I was expecting. Playing a bright woman is always a relief. I try to change tack often between big splashy action movies and smaller independent films," Kate told The Telegraph. "You won't see characters called Amanda Knox and Meredith Kercher. It's certainly not a judgement of innocence or guilt – it's more about the people who created the media circus surrounding the case."
16 OCTOBER 2013
Kate Beckinsale is the latest star to join the cast of a new film inspired by the Amanda Knox case.

The Face of an Angel – directed by Michael Winterbottom, the man behind 24 Hour Party People – has been in the pipelines for the last three years. Winterbottom revealed in July that he had bought the rights to the book Angel Face: Sex, Murder and the Inside Story of Amanda Knox, by Rome-based American journalist Barbie Latza Nadeau.

However, he said he would avoid using the name of its famous subject, who was convicted and jailed in 2009 for the killing of her British housemate Meredith Kercher in Perugia, Italy. Along with her former boyfriend Raffaele Sollecito, Knox spent two years in jail before they were released when cleared on appeal in 2011.
FEBRUARY 2014
A trailer has been released for the Kate Beckinsale film inspired by Amanda Knox and the Meredith Kercher murder case. The Face of an Angel, also stars supermodel Cara Delevingne and German actor Daniel Bruhl.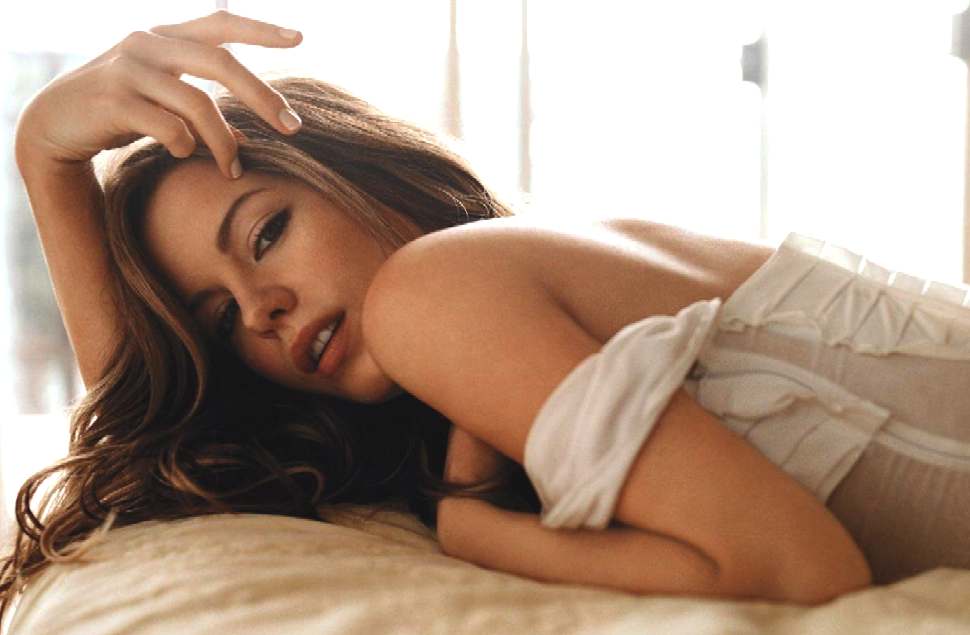 Beauty is only skin deep. Beauty with ability takes Kate to another level. She is tending to thin in some photographs and we hope that whatever she is doing to stay looking good, it does not involve extremes. It must be hard to stay toned in between roles. Hang in there babe.
NEW TRIAL

A new trial is currently underway in Florence after Italy's Supreme Court overturned both acquittals, but Knox has remained in America and continues to protest her innocence.

Winterbottom has steered clear of talking too much about the murder case. "We bought the rights to the book that tells the story of the trial, but our film is not really about that," he told the Hollywood Reporter. "Our film is actually about losing a daughter, losing someone close to you; why are we so interested in violence and why are we not more interested in love?"

According to Deadline, model Cara Delevingne looks likely to play the young woman accused of murder, while Kate will star as a journalist investigating the case.

The cast also features The Fifth Estate's Daniel Bruhl as a documentary film-maker who shares Beckinsale's fascination with the trial.

It comes two years after the controversial made-for-television film Amanda Knox: Murder on Trial in Italy, starring Hayden Panettiere as Knox. Kercher's family were horrified by scenes depicting their daughter's murder, while lawyers for Knox and Sollecito, who were still in prison at the time, demanded that the Lifetime channel abandon its production. Panettiere apologised to the Kercher family earlier this year, insisting she meant "no disrespect".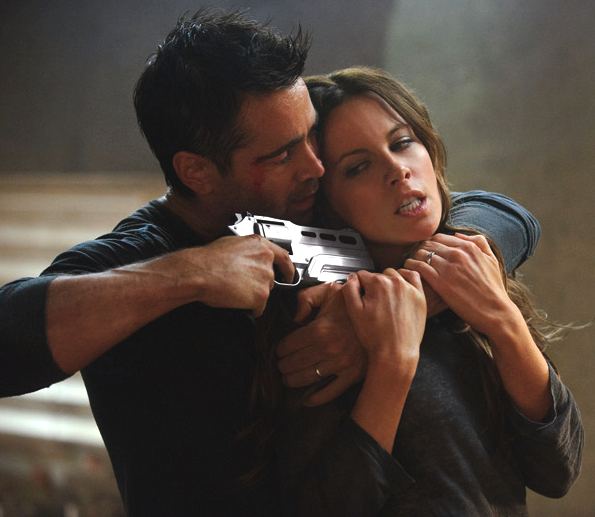 Total waste of time. How can you take two such brilliant actors and produce something so mediocre. The plot was wrong to start with. You cannot take a vehicle through the earth's core because of the heat and the journey time would be far too long for routine commuting. Total dangly bits. Some of the effects and actions sequences were up to scratch. Arnold, was though hard to beat (without acting), as were his supporting cast - and that was with lesser assistance with cgi, etc - and Mars was slightly more plausible than a meltdown sandwich here on Earth - bereft of humor. Sorry Kate, no reflection on your own or Colin's acting abilities. Directors and producers should invest their time in movie products that are solid from the script up. The box office is reportedly $198.5 million dollars against a budget of $200 million dollars. As we said .................. Mind you, there have to be learning experiences like this for us to appreciate genius when it comes along. Colin was better in Minority Report and Dare Devil as Pinball. Minority Report being one of Tom's better efforts and watch-able again without too much trouble. It's a struggle to stay awake through Total Recall II, having fallen asleep through it the first time.
FLORENCE - AMANDA KNOX RETRIAL 30 SEPTEMBER 2013

The retrial of Amanda Knox over the murder of British student Meredith Kercher is due to begin today in Florence. Knox and Italian Raffaele Sollecito were found guilty in 2009, two years after Kercher's death, but acquitted on appeal in 2011. Italy's Supreme Court has since overturned both acquittals and ordered the whole process to begin again – but Knox will not be in Italy for the retrial. The appeal trial got under way in Italy Monday, but without the stars of the show.

Knox and Sollecito were originally convicted in 2009 of the murder of Briton Meredith Kercher, found stabbed to death in the flat she shared with Knox in November 2007. They were acquitted on appeal, but that ruling was annulled by Italy's high court in March, which cited faulty reasoning by the Perugia appeals judges. It sent the case back to court for a second appeal trial – this time in Florence.

Knox returned home to the US after her release and has said she has no intention of returning to Italy for the case. Sollecito was recently snapped by photographers on the beach the Dominican Republic, but his father and lawyers were present at the courthouse on Monday. The parents of the victim, Meredith Kercher, also stayed away from court, due to health issues, but they said they planned to attend future hearings.

One protagonist did appear: Patrick Lumumba, the innocent Congolese pub owner Knox originally blamed for the murder. Knox was convicted of calumny by Italy's high court this year for her false accusation of Lumumba. On Monday he was quoted as saying that he was there because he still hasn't received a penny in compensation and wanted to be a civil party in the trial, in hope of someday being compensated.

"Amanda should be here, but she is scared because she knows she has a responsibility," he told reporters before the hearing.
Face of Angel trailer - Youtube
GUILTY VERDICT FEBRUARY 2014 - THE GUARDIAN
The judge who reinstated Amanda Knox's conviction for the murder of Meredith Kercher has been criticised by her co-accused's defence lawyers after he commented publicly on the case in a way they claimed was "unacceptable" and could lead to disciplinary action.

Alessandro Nencini, who on Thursday sentenced Knox to 28-and-a-half years and her ex-boyfriend Raffaele Sollecito to 25 years in prison for the British student's killing, gave an interview to three Italian newspapers on Saturday in which he touched on Sollecito's defence strategy and the case itself.

The remarks, which are unusual in a country where courts do not generally comment on cases before publishing their written reasoning, were reportedly described as "inopportune" by the chairman of the judges' governing body, the CSM.

But Sollecito's lawyers went further, saying they were appalled by the judge's words, with one saying the CSM should not only consider bringing disciplinary action against him but also question the legitimacy of the verdict itself.

"The conviction is the result of a clear bias on the part of the judges against the defendants, and in particular against Raffaele Sollecito, and that interview proves it," defence lawyer Luca Maori told Corriere della Sera.

Maori said Sollecito's legal team would consult him on Monday about what action to take. They and Knox's lawyers have said they will appeal against the verdict, which will take the case once again before Italy's highest court, the court of cassation.

It is able to quash a lower court's verdict if it finds errors of law were made, as it did last March when it annulled the pair's 2011 acquittals and ordered the Florence appeals court to retry the appeal.

Giulia Bongiorno, Sollecito's chief defence lawyer, criticised Nencini for commenting on the circumstances of the 2007 murder of Kercher, a 21-year-old Leeds University student on a year in Perugia, claiming his remarks pre-empted his written reasoning.

Knox and Sollecito deny any involvement in the crime, for which they were convicted by a first-grade court in 2009.

While not making any direct reference to a motive for the crime, Nencini emphasised the chance nature of the evening and reportedly stated: "If Amanda had gone to work, we probably wouldn't be here."

Bongiorno also faulted Nencini for hinting that the fact that Sollecito had not officially testified – and had not been cross-examined – during the second appeal had possibly not worked in his favour. The computer science graduate had spoken to the court only in statements.

The option"is a right, but it deprives the subject of a voice", , Nencini was quoted by one newspaper as saying.

Bongiorno said this was unfair as her client had not been asked to submit to cross-examination. Moreover, she claimed, there was an ambiguity in Nencini's words that stunned her more.

"I would not like the judge to be implying something else: that perhaps Raffaele, in order to have his innocence recognised, should have accused Amanda of the killing of Meredith Kercher," she told La Stampa.

But that' outrage was not shared by all. The chairman of the Florence appeals court, Fabio Massimo Drago, was quoted as saying his colleague's remarks were "within the boundaries of propriety".
These are the faces we know and love - Kate at her best - and she's getting better looking as she matures, reminding us of Liz Hurley in that regard. Kate should make a good reporter if 'Face of an Angel' goes ahead. Hopefully, giving her a chance to show her acting ability - where action scenes will be few and far between. Kate, you were great in Pearl Harbour. Just let yourself come through. Think of Twelve Angry Men and Erin Brokovich. We sure hope the script is good. Atonement was fantastic, but then Ian McEwan is a brilliant writer. It's so rare to get a good read, followed by a creative interpretation. Fingers crossed for you.
OPENING GAMBITS

Defence lawyers for Knox and Sollecito asked to submit new evidence and reopen debate on 15 different points, including additional forensic testing, while prosecutors requested new DNA tests to be carried out on the kitchen knife believed to be the murder weapon.

The judge rejected nearly every defence motion, but agreed to conduct new tests on the knife to see if trace DNA can be analysed. The judge also agreed to prosecutors request to hear testimony from mafia turncoat Luciano Aviello who was incarcerated with Sollecito.
Okay, so we had to include a few pictures of Kate in a bikini - if nothing else just to prove that she is human and likes a good paddle from time to time. Shades on of course.
HUMAN RIGHTS BREACHES

Speaking before the retrial, Knox's attorney Carlo Dalla Vedova called the new trial an anomaly that potentially violated her client's constitutional rights because it risked going on "indefinitely".

"Can a person be on trial their whole life?" he asked. "We have to ask if Amanda Knox is being treated equally under the law."

Prosecutor Alessandro Crini had said it was the defence that was dragging the case out by asking for so many aspects of the trial to be discussed again, but that is a ridiculous line of reasoning, where the defence cannot be held responsible for calling a re-trial - and must be able to defend the matter. Crini had argued that the new trial should be more limited in scope, concentrating on the murder weapon and using more sensitive forensic equipment for analysing trace DNA. Nobody could disagree with that, so long as other vital clues are also fully explored.
CLOSURE FOR THE VICTIM'S FAMILY

The Kercher family submitted an emotional letter to the court explaining their absence and asking that all necessary forensic testing be carried out to clarify unanswered questions.

"It has been the six most difficult years of our lives and we want to be able to seek closure and remember Meredith for the truly wonderful girl that she was rather than the horror that is associated with her," the Kerchers wrote. "Nothing will ever bring our beautiful Meredith back and we will always hold her in our hearts and memories, but we need to know what happened and she at least deserves the dignity of truth."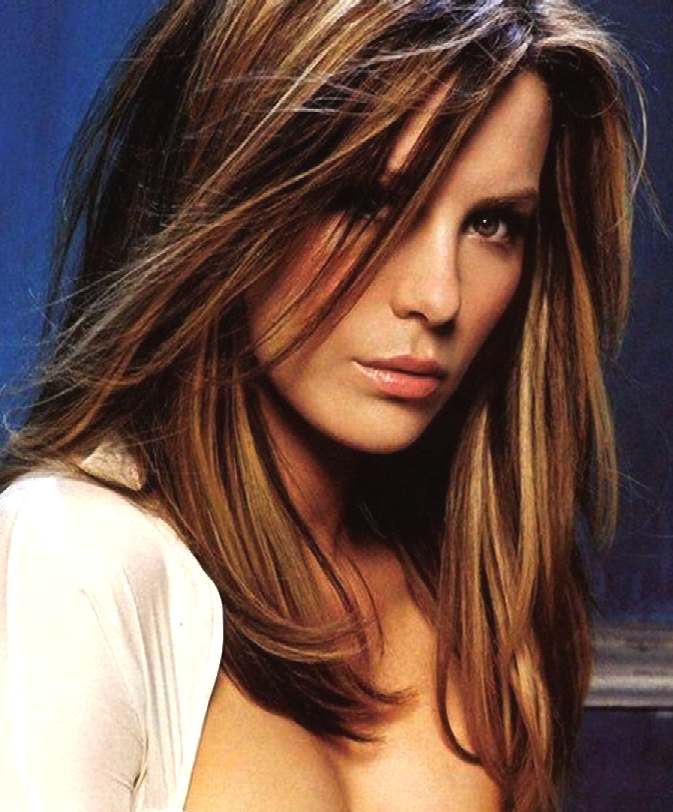 Underworld - Youtube
LINKS
http://www.justjared.com/2013/11/13/kate-beckinsale-discusses-new-role-in-amanda-knox-movie/
http://www.theguardian.com/world/2014/feb/02/amanda-knox-judge-raffaele-sollecito-lawyers-remarks
http://news.sky.com/story/1206428/amanda-knox-inspired-film-trailer-released
http://en.wikipedia.org/wiki/Kate_Beckinsale
Kate-Beckinsale-rocks-red-wrap-dress-alongside-14-year-old-daughter-Lily-Pink-Party
http://www.theweek.co.uk/film/amanda-knox/amanda-knox-film-beckinsale-joins-cast
http://moviecultists.com/2013/01/15/anne-hathaway-william-shakespeares-the-taming-of-the-shrew
Shakespeare's birthplace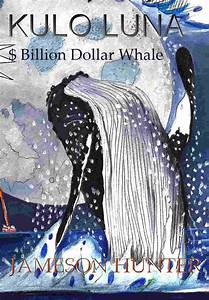 A whale of a tale