Featured below, are a selection of the top 21 of the most beautiful female bodybuilders in the world. We can all improve on our health and fitness without going to extremes. In our view, these women have gone that extra distance to achieve outstanding physical beauty, or sporting achievement. You will appreciate, that the line up may change, as newcomers are discovered. As we age and progress through life, it is helpful to reflect on how we got there. We are all inspired by our forebears and role models, to make a go of it. Thank you then to all women all over the world who are trying to make a difference. Remember, that beauty is in the eye of the beholder. Ranking is thus the opinion of a senior editor, rather than a panel of judges. Choose for yourself. There is a balance between muscle mass and physical proportions, linked to facial attributes. A woman can be sexy for many reasons.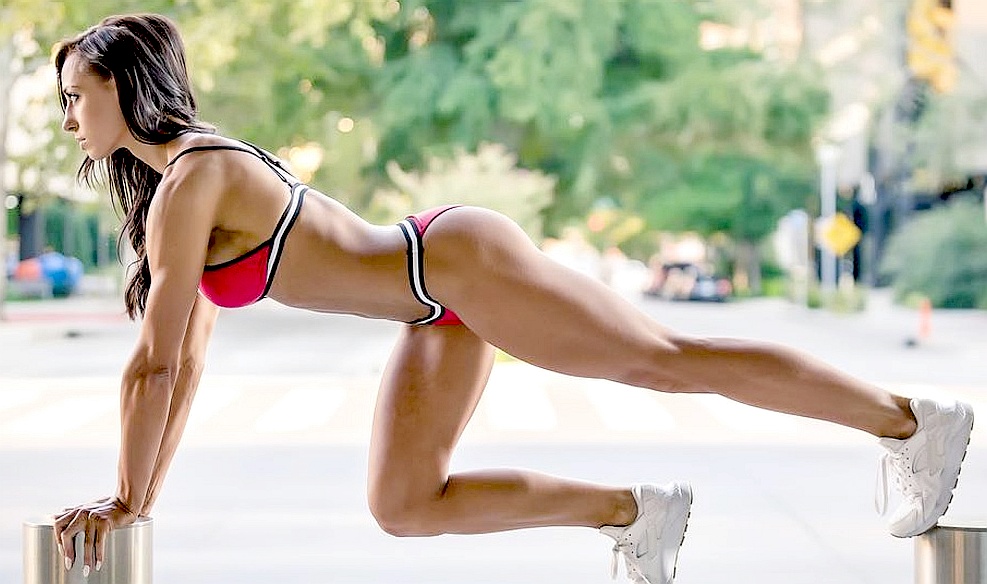 Amy Quine shows off her outstanding athletic form and proportions in this photograph.
1 AMY QUINE

Amy is a British lady, WBFF coach and fitness athlete at a professional level. She is known as being one of the most beautiful and seductive bodybuilders of 2021. She is also a model and brand ambassador for fitness merchandise. She has modeled for a variety of products, including latex dresses.

Amy's seductive figure has aided in the meteoric rise in sales of these products. She offers online transformation training to those who are interested. In general, she looks stunning, and is a diligent fitness trainer. Amy finished second in the 2014 WFC championship body power and also won other competitions such as the UKBFF National 2015, the UKBFF Kent Klassic 2014, and the UKBFF British championship.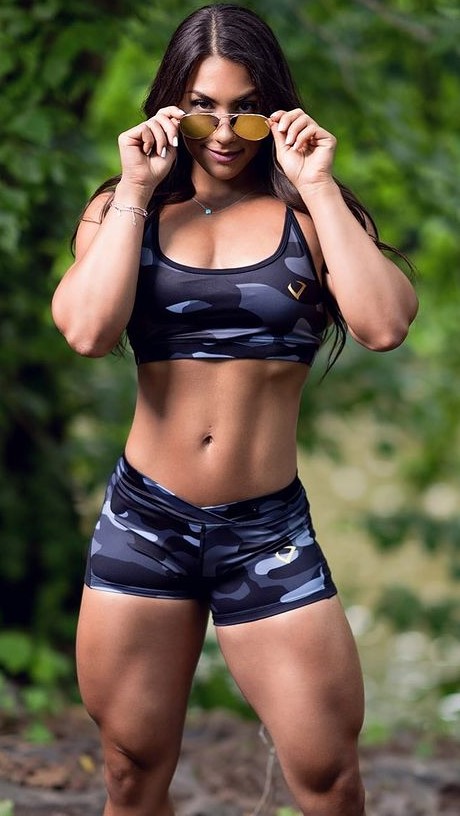 Brigitte Goudz

2 Brigitte Goudz

American Brigitte Goudz is one of the world's most elite and Hottest female bodybuilders. She began her fitness training at the age of 18 and has since developed into a well-known bodybuilder and fitness model. Brigitte was born in 1994 and has since won numerous awards for her incredible bodybuilding and fitness modeling career. She was extremely shy throughout her childhood but gained confidence as she progressed toward her fitness goal. She adores strength training and muscle development.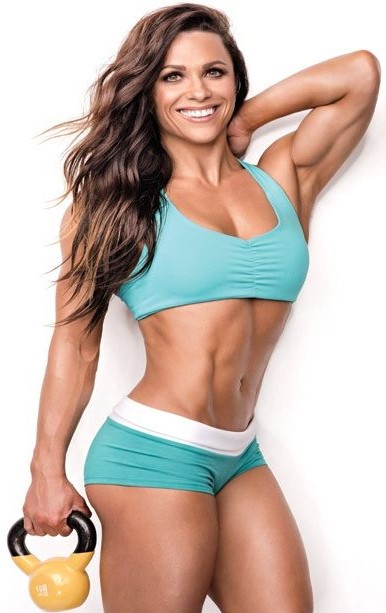 Oksana Grishina
3 Oksana Grishina

Oksana Grishina, is a Russian beauty, now living in Irvine, California, is one of the most stunning and hottest female performance bodybuilders in history. She possesses extensive knowledge of bodybuilding and physical training. Oksana began gymnasium training in her youth and competed in a number of events. She earned her IFBB pro card in 2007. She is extremely sexy looking and is a constant source of inspiration for the next generation of female bodybuilders. While Oksana generates some income from bodybuilding, she does better working as a fitness model.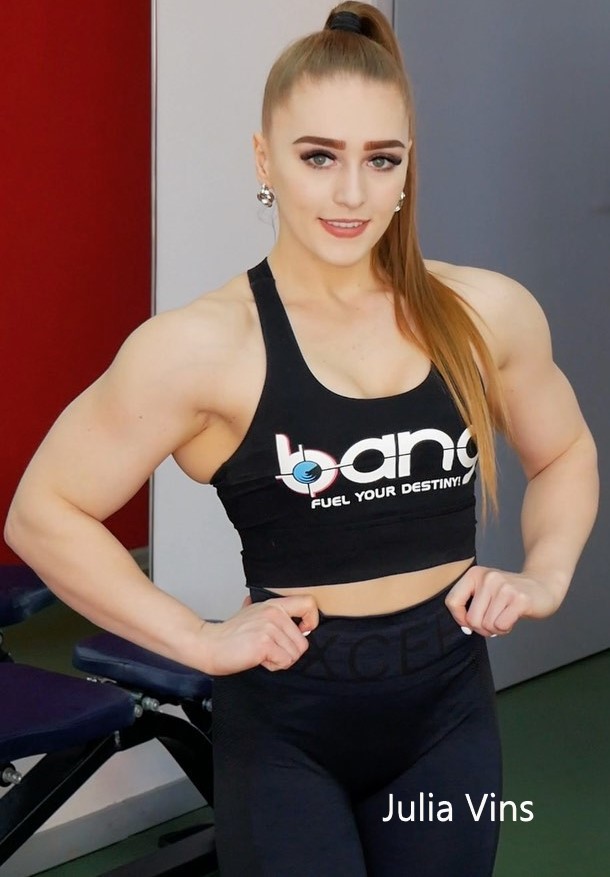 Julia Vins

4 Julia Vins

If you search for the world's Hottest female bodybuilders, you will come across the name Julia Vins. This Russian hottie and super sexy bodybuilder is well-known for her incredible and one-of-a-kind physique. She is a professional weight trainer who established a name for herself early in her career. Her incredible strength and dedication have earned her a following among fitness enthusiasts. She is extremely diligent and is constantly focusing on her strength and fitness.

Vivi Winkler
5 Vivi Winkler

Brazilian radiance Vivi Winkler is one of the world's most stunning female bodybuilders, with an enviable reputation in the industry. This stunning lady is the 2016 Brazilian fitness woman of the year. Vivi was born in 1992 and currently weighs 56.7 kg with a sexy and incredible physique. She is well-known as a fitness model. She enjoys cardio and follows a strict diet plan. Prior to bodybuilding, she was extremely concerned about her weight. However, her strong determination and dedication produced amazing results and earned her enormous success in the bodybuilding and fitness industry.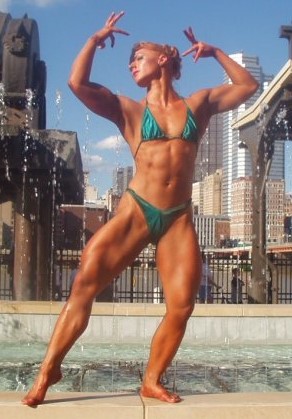 Jennifer Broomfield

6 Jennifer Broomfield

Jennifer Broomfield, a steel female, was born in Massachusetts on 5th September 1983. She is one of the world's most Hottest female bodybuilders. She began her bodybuilding preparations in her adolescence and has a lifelong passion for soccer. In 2002, she decided to pursue bodybuilding as a career and concentrated her efforts on the sport. This seasoned female bodybuilder is constantly enthused about weight training and muscle building.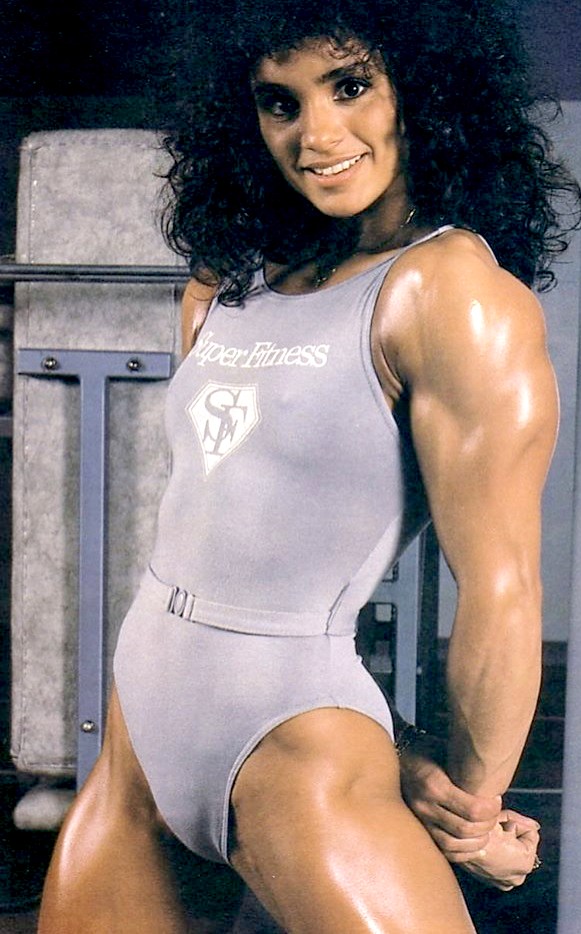 Gladys Portugues
7 Gladys Portugues

When it comes to female bodybuilding, we always think of Gladys Portugues. She is regarded as one of the world's most beautiful female bodybuilders, though retired from the sport. Gladys was born on the 30th September 1957. She was previously married to actor Jean Claude Van Damme. Gladys attributes her inspiration to Rachel McLish, a former bodybuilder and Ms. Olympian from 1990. Gladys took bodybuilding very seriously and worked extremely hard to earn a spot in the top ten at Ms. Olympia.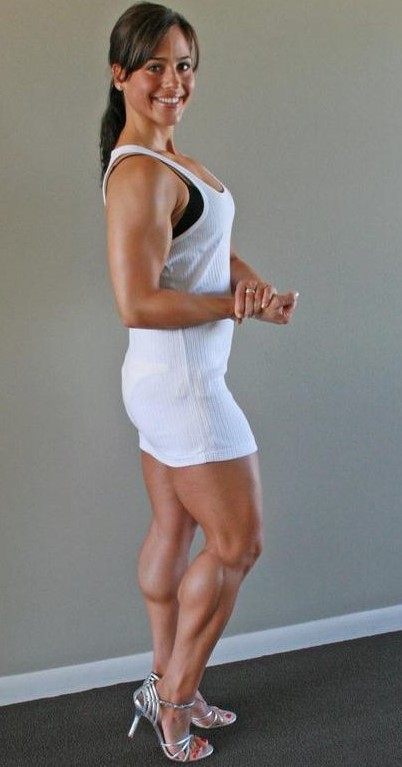 Jennifer Rish
8 Jennifer Rish
Jennifer Rish is a very pretty woman. She is a former gymnast who dabbled in kickboxing a bit before becoming a bodybuilder. You can be sure that she is really good looking though, and she has been one of the most successful female bodybuilders in recent years.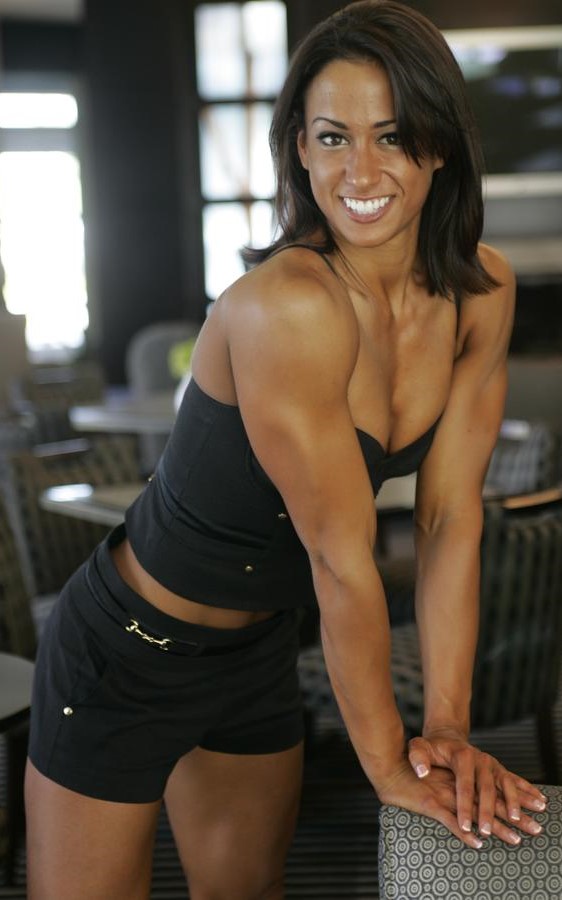 Courtney West
9 Courtney West

Courtney West is a bodybuilder, who also happens to make much of her living as a fitness model. She is a very good looking woman, being a job requirement to be a successful in a very competitive world.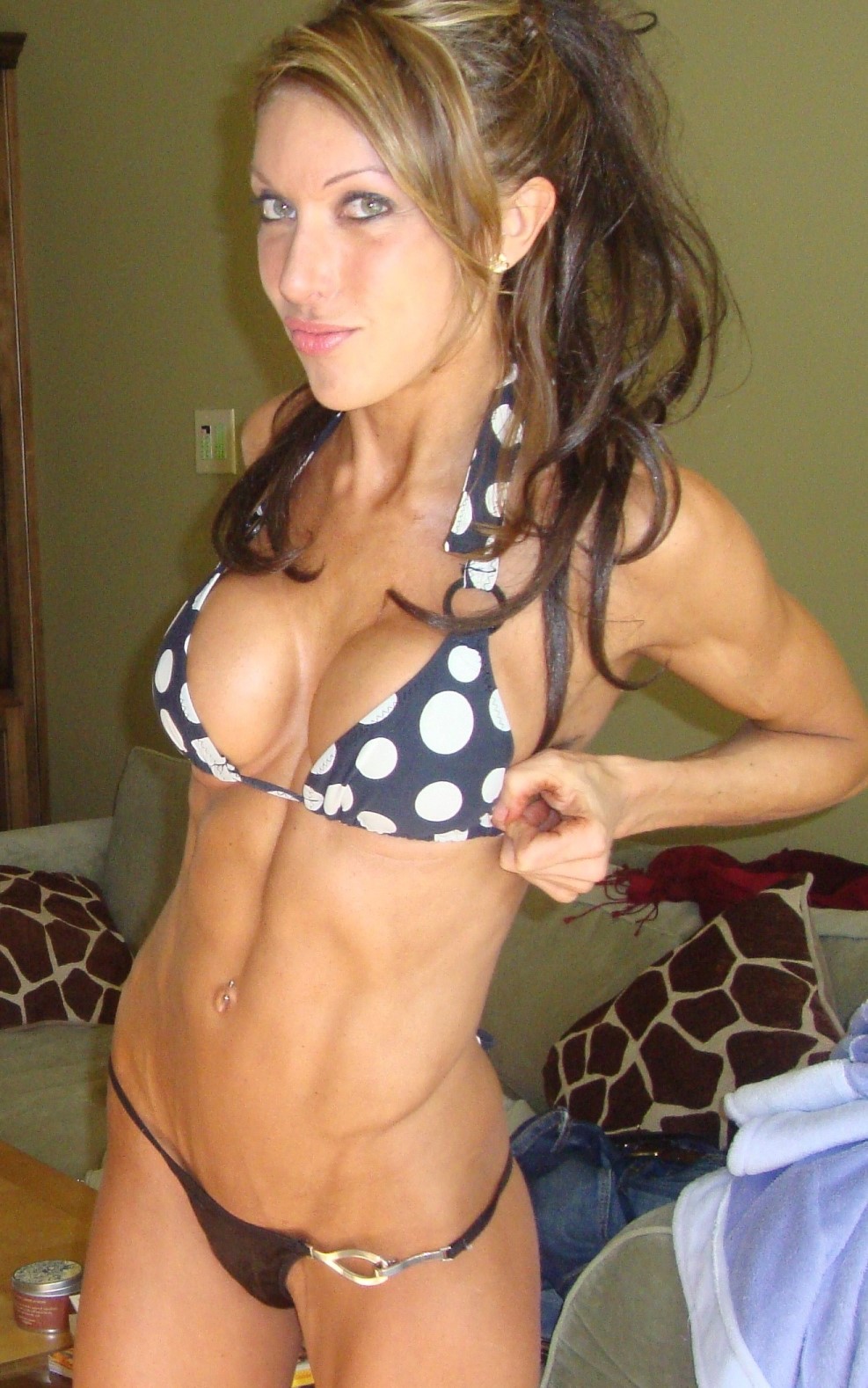 Laura Harris

10 Laura Harris
Originally from New York, Laura Harris currently lives in North Carolina. With that being said, Harris is a female bodybuilder, and she is one of the best looking bodybuilders competing today, but she makes much of her money at her day job, which is selling real estate.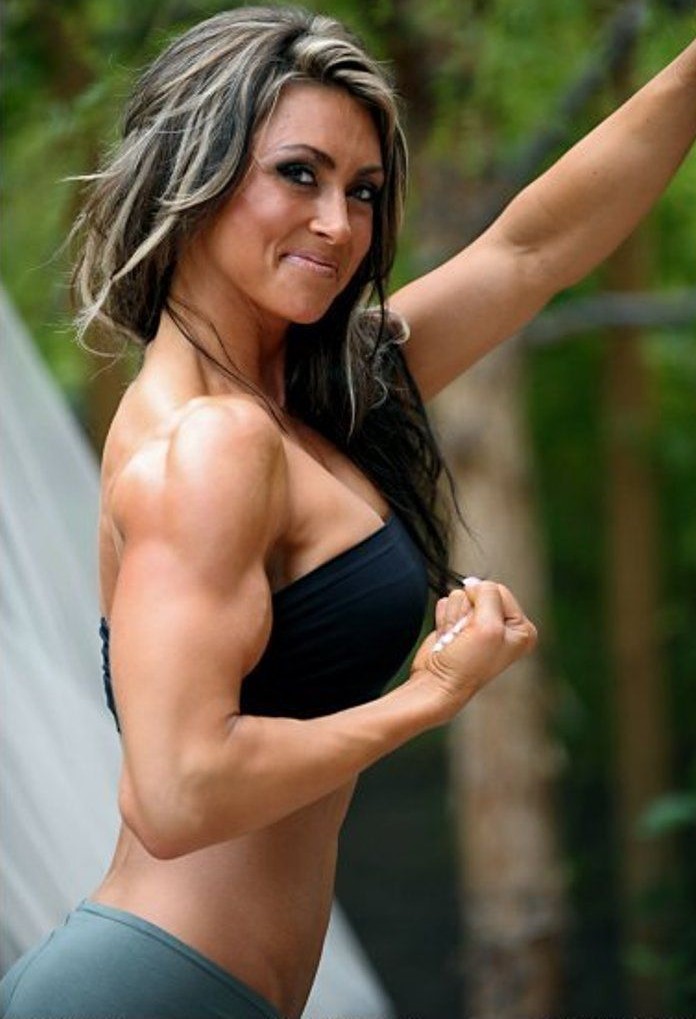 Taylor Waldrop

11 Taylor Waldrop
Taylor Waldrop comes from the great mountain state of Colorado. Taylor is a talented bodybuilder and she also is a skilled football player who plays for the Denver Dream Ladies Football Team. With that being said, she still is extremely good looking, and she can probably scare most guys.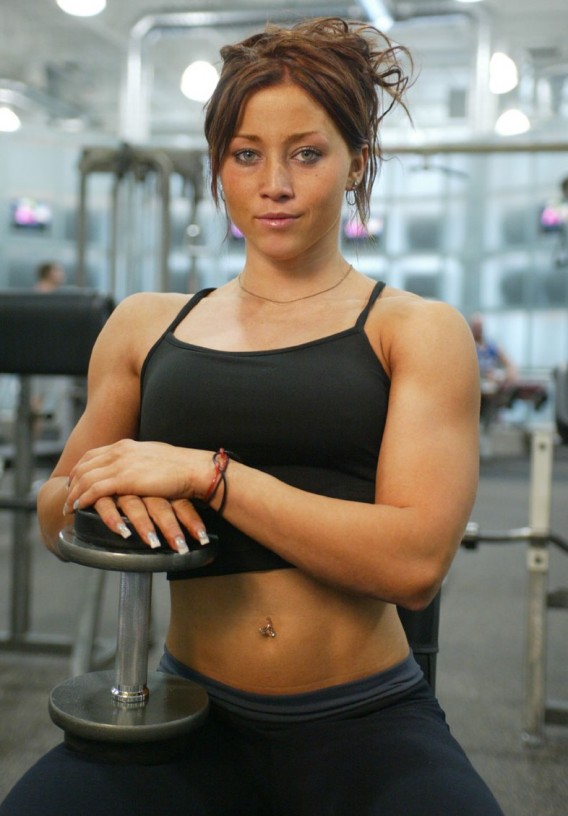 Moorea Wolfe

12 Moorea Wolfe
Morea Wolfe is one of the most impressive bodybuilders in America. She is at an early stage in her career, being quite young at only 19 years old at time of research. With that being said, all we know is that she has something special to offer in the looks department, and has a great future ahead of her if she keeps working on her form. Morea is originally from Scottsdale Arizona.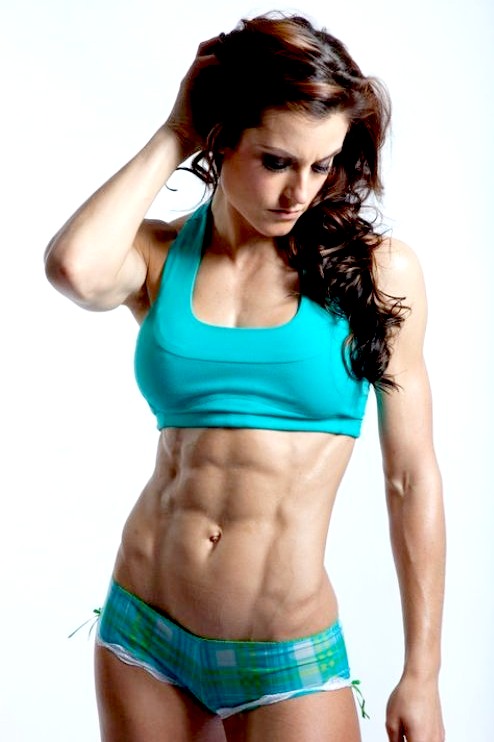 Charlene Gilbert

13 Charlene Gilbert
Coming out of Canada, we have Charlene Gilbert. Charlene Gilbert is one of the best looking bodybuilders competing today, and in addition to competing in local competitions, Charlene Gilbert Regularly Competes on the international stage.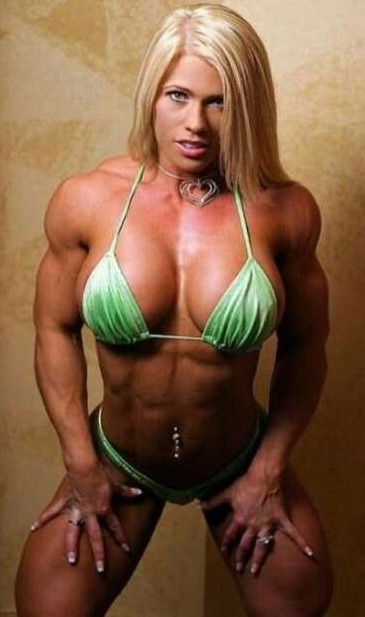 Melissa Dettwiller

14 Melissa Dettwiller
Melissa Dettwiller is one of the best looking bodybuilders competing today. While she is a more mature muscle woman, that does not detract from her achievements. She is about 35 years old, but this doesn't stop her from being one of the most impressive bodybuilders in America, and the world.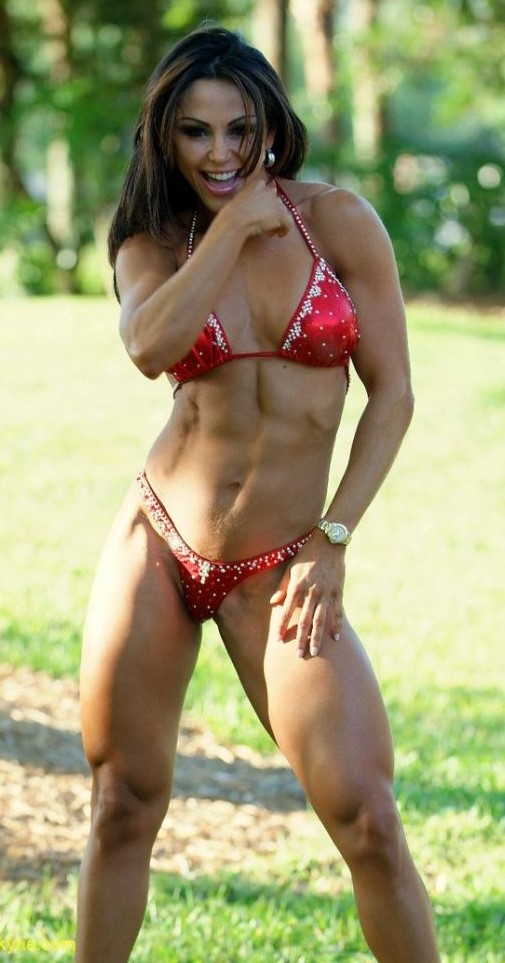 Tibisay Robles

15 Tibisay Robles
Hailing from the South American nation of Venezuela, Tibisay Robles is one of the most impressive female bodybuilders competing today. While we don't know much about her, the little that we do, tells us that she is just as talented as she is good looking, which is to say very.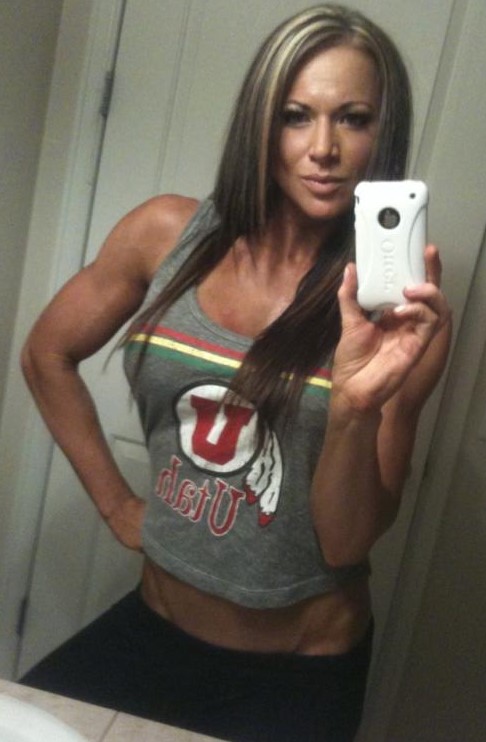 Rachel Cammon

16 Rachel Cammon
Hailing from Denver Colorado, Rachel Cammon is one of the hottest bodybuilders in America. Like all of the others on this list, Cammon is also really talented, and has taken part in many competitions in the sport of bodybuilding. Cammon is just as talented as she is good looking, and that means very.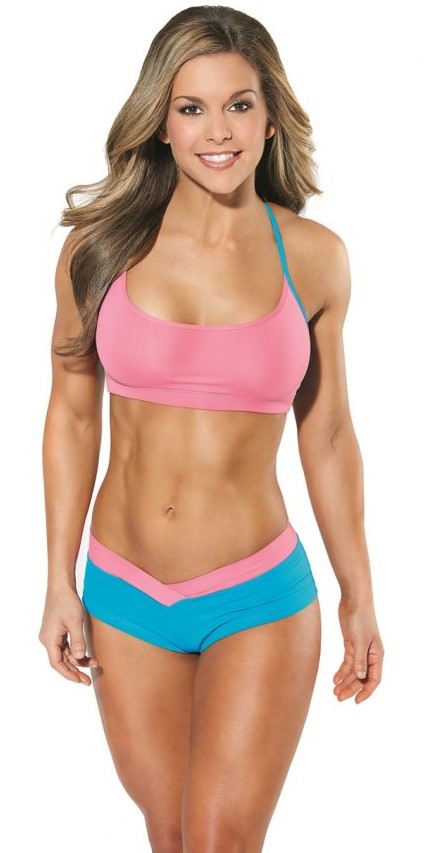 Kathleen Tesori

17 Kathleen Tesori
Tesori is one of the most talented bodybuilders in America. She is also one of the most respected, and makes much of her income from fitness modeling, and doing fitness training, for which she is well known.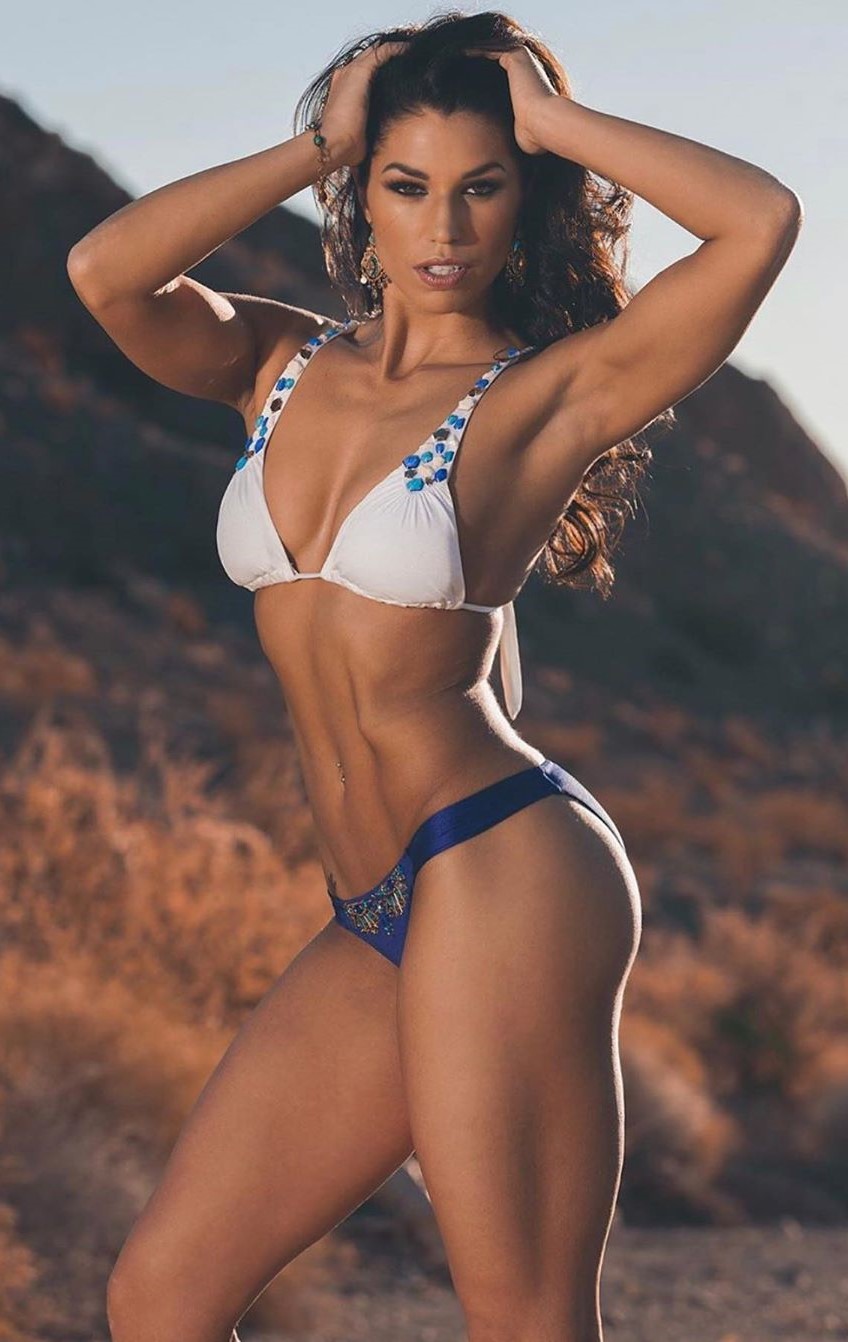 Sarah Ainsley Harrison

18 Sarah Ainsley Harrison
Coming from Halifax Nova Scotia, Sarah Ainsley Harrison is perhaps one of the best looking athlete in all of bodybuilding. In addition to being a bodybuilder, Harrison has also partaken in the Miss Universe beauty pageant, as a representative of her homeland, Canada.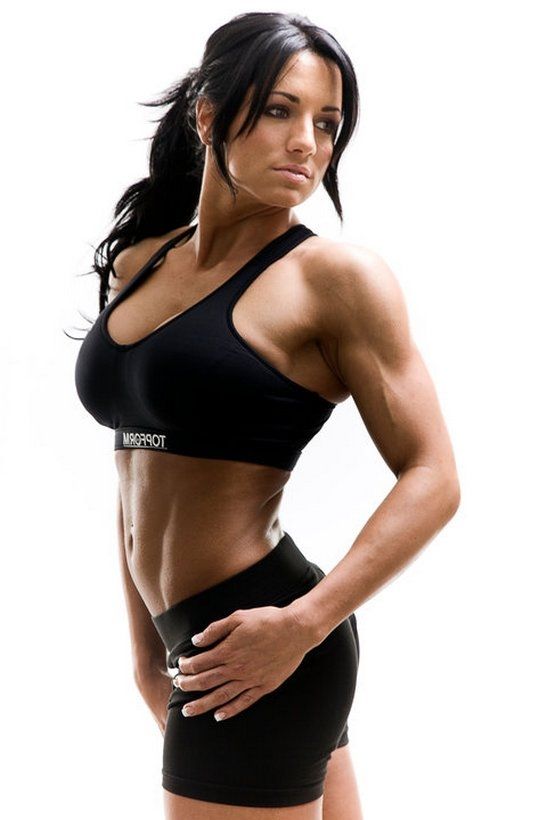 Heather Dees
19 Heather Dees
Up in the 3rd spot, Heather Dees is an accomplished bodybuilder who hails from Salt Lake City in the State of Utah. At 33 years old, Dees is still one of the most impressive athletes competing in the sport, and works as a cosmetologist, outside of bodybuilding.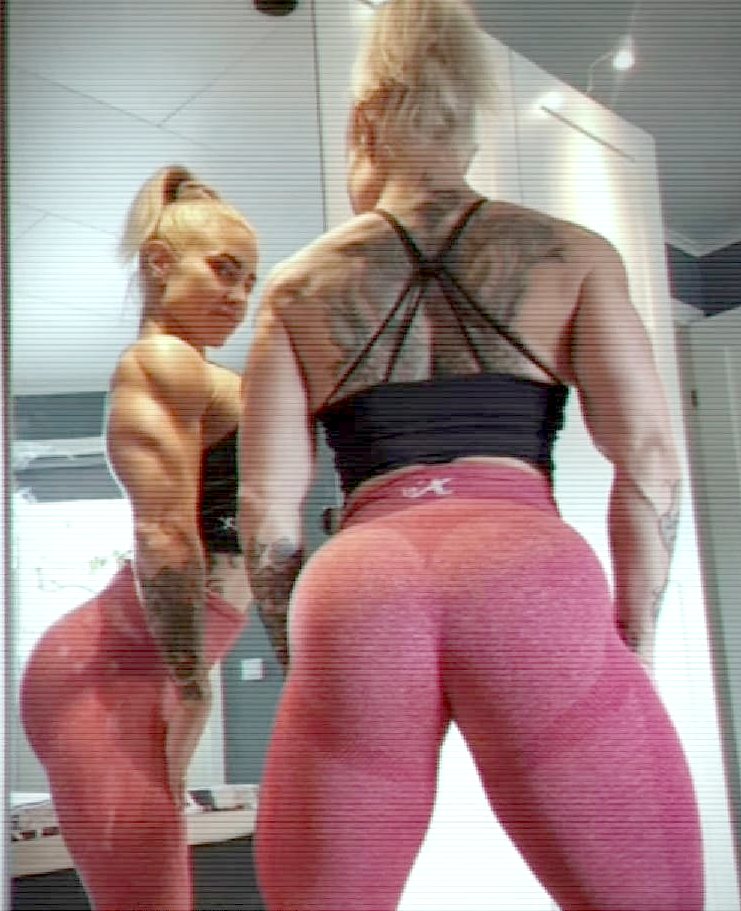 Heidi Vourela

20 Heidi Vourela
Heidi Vourela, from Sweden, is one of the cutest women pressing iron today. She is a Personal Coach and Dietitian. Anyone following her example, is going to wow.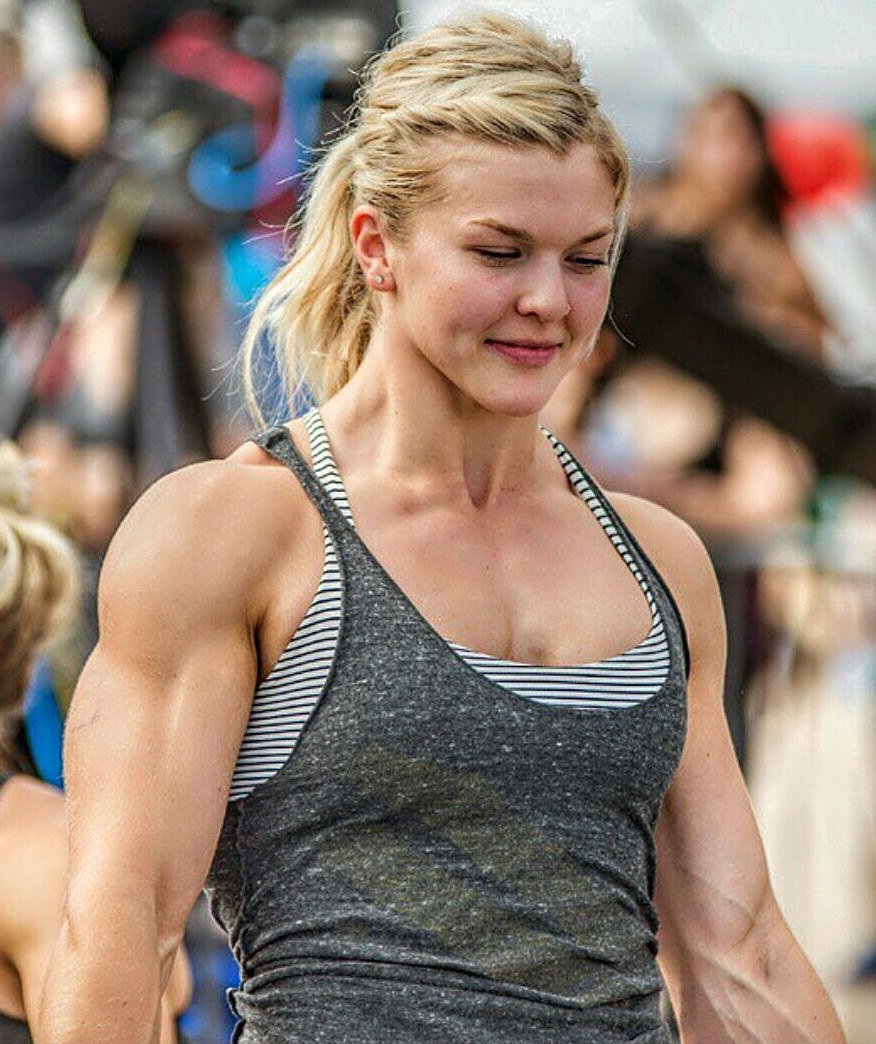 Brooke Holladay

21 Brooke Holladay
Brooke Holladay is one of the youngest bodybuilders currently working in the industry in addition to being one of the prettiest, with a solid frame. Brooke is originally from Salt Lake City in Utah, where many bodybuilders hail from. She is also one of our Top Ten female muscle women, in addition to being a looker.
You don't need weights to get fit, but they may be beneficial if you want a good shape for any part in a television series or the movies. Larissa Reis shows off a good combination of muscle and shape.
More than ever, today, success in celluloid, especially the superhero genre, depends on looking the part, as much as acting skills, exemplified by Kate Bekinsale, Scarlett Johansson and many others. Think Lara Croft, Wonder Woman, and Ripley, in the Alien series, all actors who play strong women, outperforming their male co-stars, to thrill audiences around the world. Being strong does not necessarily mean being physically powerful, but also includes determination to build on your achievements and playing smart.
The posts on this website may not be as complete as we'd like, possibly due to conflicting reports, etc. Where we aspire to provide reliable content for all our readers and for reference purposes, if you notice that any information about you or your gym is incorrect, out of date, and you want us to update it. Please send us an email. Let us have the information you want updated, to enable us to analyze and adjust as appropriate. We will always do our best to publish accurate information.
A - Z WOMEN TOP TEN BODYBUILDERS
Maggie Martin (Margie Marvelous)
A - Z MEN TOP TEN BODYBUILDERS