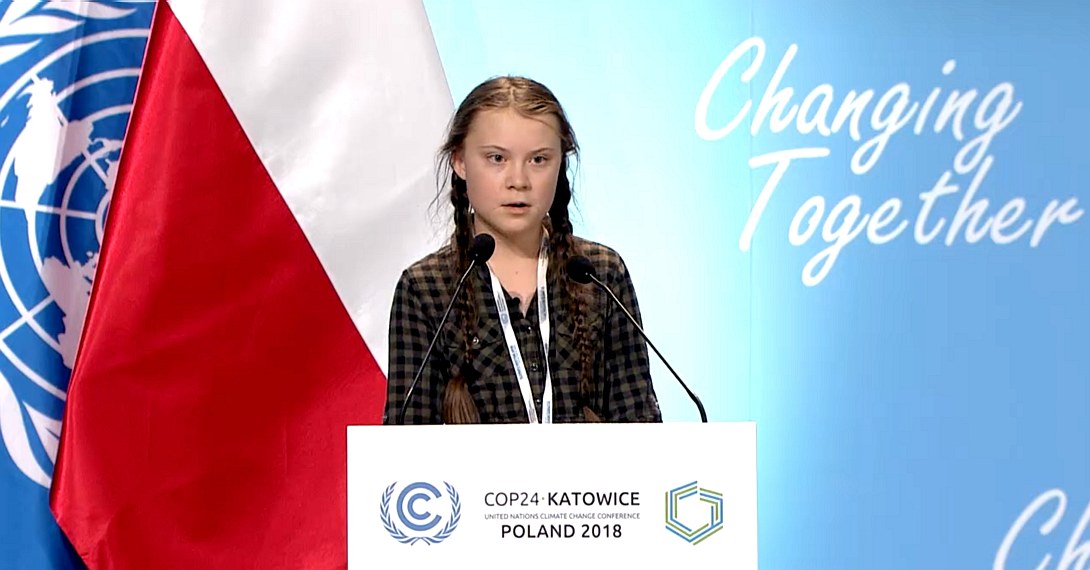 Here is the full text of her speech at COP24 in Poland: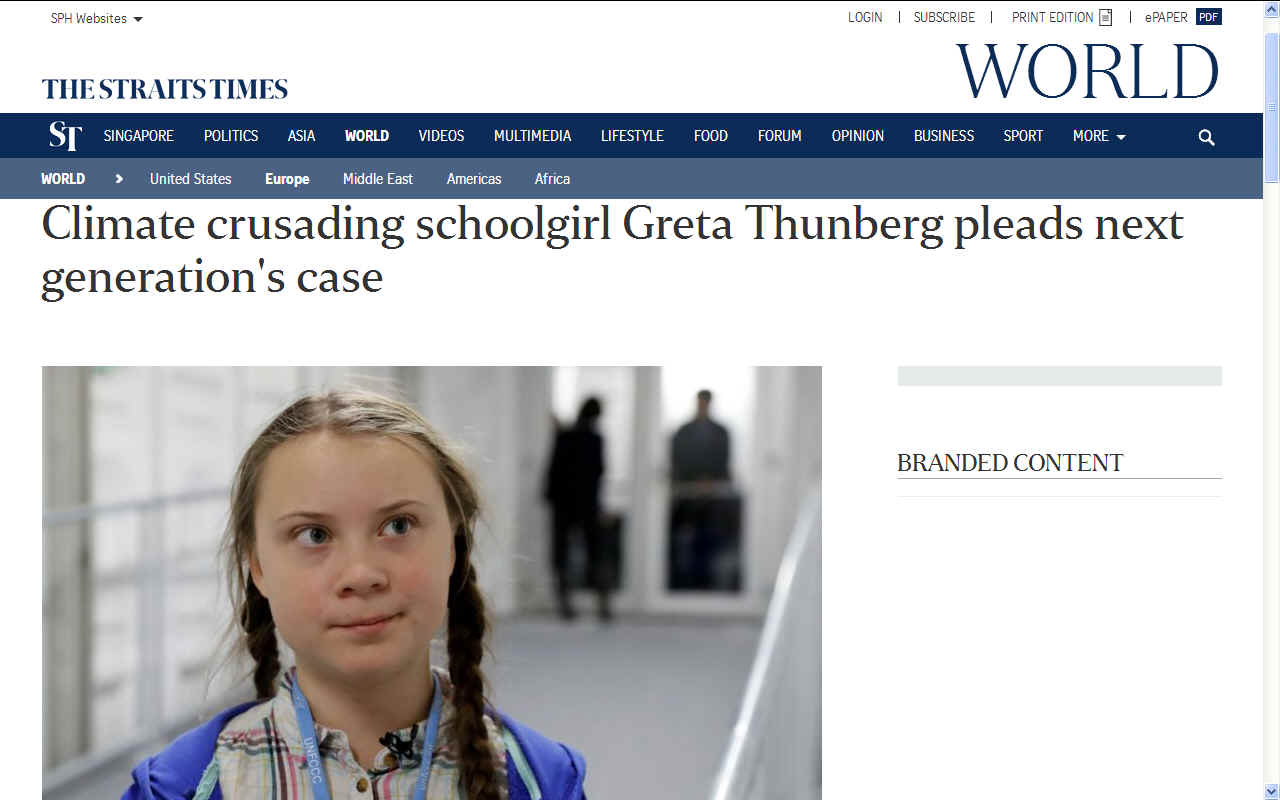 STRAITS TIMES DECEMBER 5 2018 - Climate crusading schoolgirl Greta Thunberg pleads next generation's case.

KATOWICE (AFP) - By the time 15-year-old Greta Thunberg is 45, tens of millions of people are expected to have fled their homes as climate change unleashes a maelstrom of extreme weather, crop failures and devastating forest fires.

Although it is her parent's generation and those before who have made climate change possible, it is the billions of young people like her who will bear its brunt. And she has had enough.

"It's us who are going to live in this world. If I live to be 100 I will be alive in 2103 and that is a long time in the future," she told AFP at the COP24 climate talks.

"We will have to live with the mess that older generations have made. We will have to clean it up for them. That is not fair."

Greta has become a leading name in the growing campaign from youth across the planet, pleading to lawmakers and corporations to slash greenhouse gas emissions and avert runaway global warming.

Officials from nearly 200 nations are at a UN climate summit in Poland trying to agree on a rulebook that will make good on the pledges they made under the 2015 Paris agreement.

That treaty aims to limit global temperature rises to well below 2 deg C and beneath the safer threshold of 1.5 deg C if at all possible.

But with just 1 deg C of warming so far, Earth is already being buffeted by superstorms, droughts and flooding made worse by rising seas.

And the World Bank has warned that if action is not taken by world governments, 143 million "climate migrants" will be displaced by 2050.

Greta and her actor father Svante are at the COP24 talks in the Polish mining city of Katowice to call on lawmakers to act now for the good of future generations. And they want everyone else to do their bit.

After learning about the impacts of people's carbon emissions, Greta insisted that her family become vegan and give up flying.

"For me none of this is sacrifice, I don't need those things," she said. "I understand that some people see it as sacrifice. People don't want to stop flying but it's just something we have to do. There's no other option."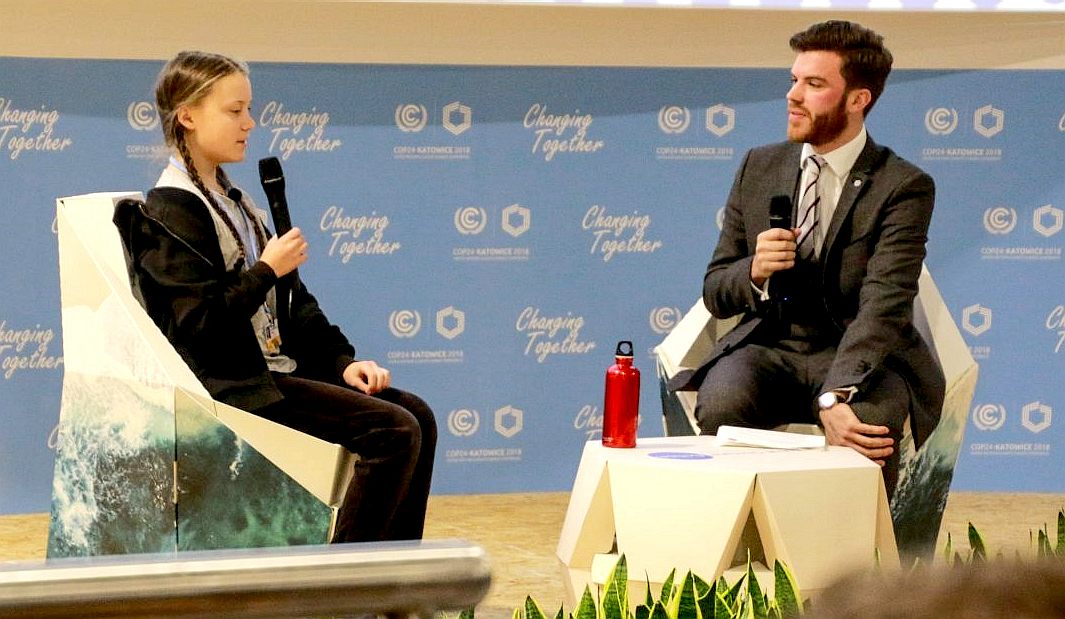 HUMANITY'S BIGGEST CRISIS

Greta shot to fame back home after she began a one-child strike outside the Swedish Parliament, which she said she will continue until the government commits to action that will honour the promises it made in Paris.

She said that despite the irrefutable evidence of the dangers posed by climate change, politicians still refuse to take the issue seriously.

"If they would have the emissions would have gone down by now. They are still rising," she said.

"This is an existential threat we are facing and it's the biggest crisis humanity has ever faced. We need to do something now because tomorrow it might be too late."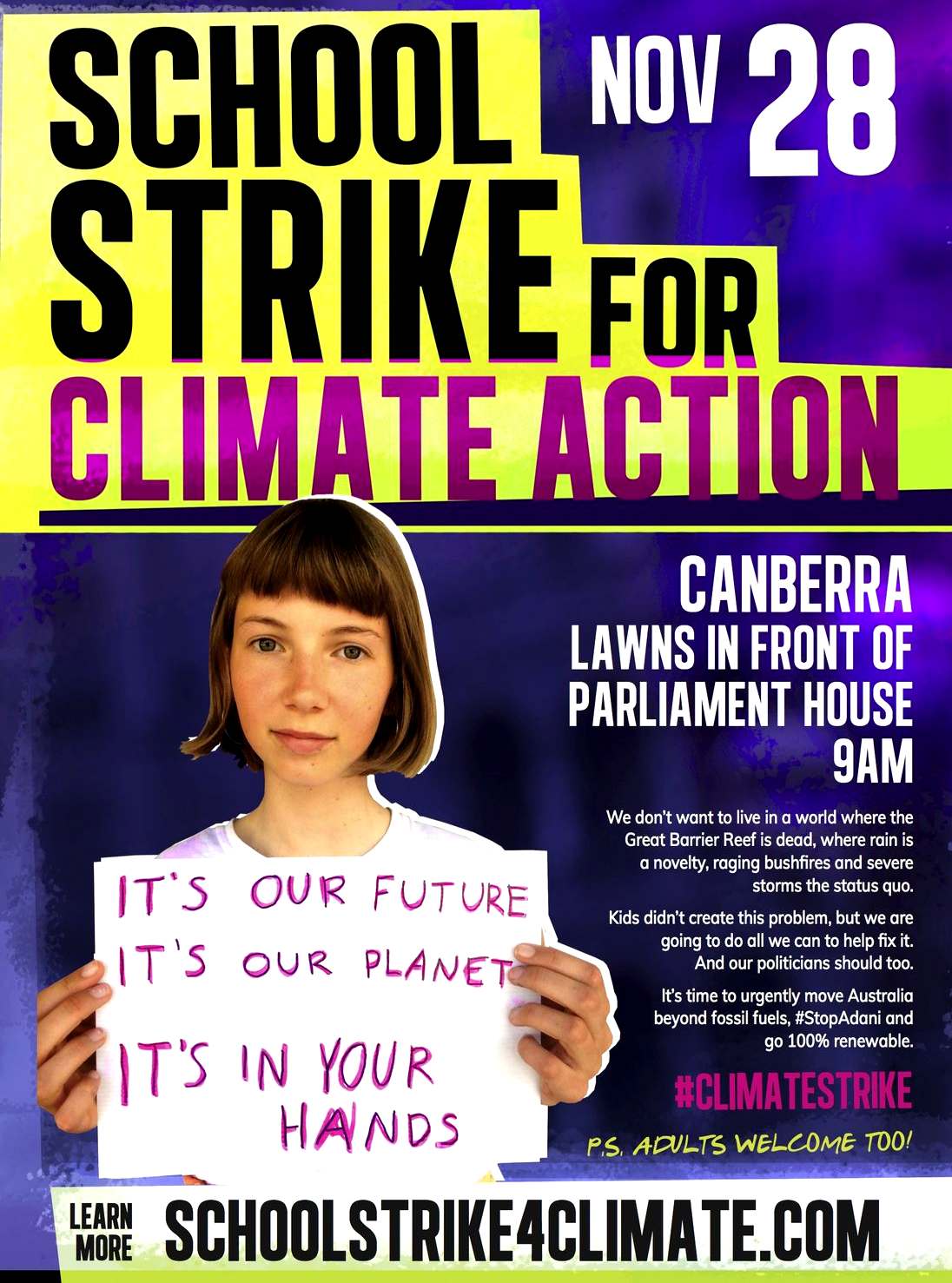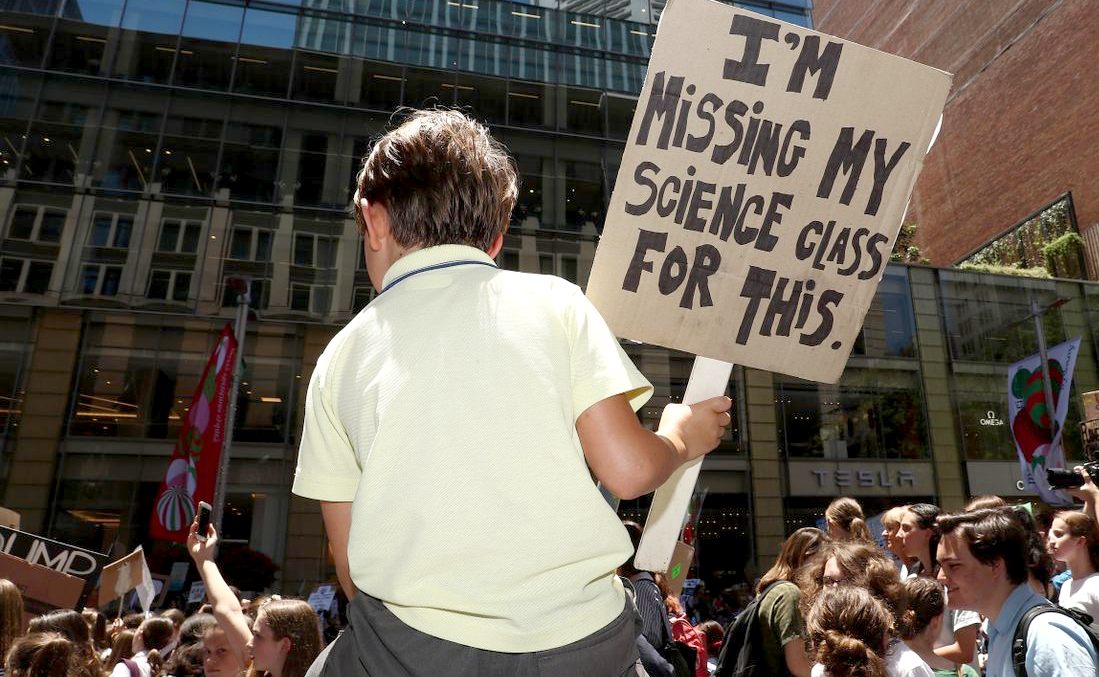 A BIT ABOUT GRETA
Greta Thunberg is a Swedish climate activist. She is known for striking outside the Swedish parliament building to raise climate change activism, speaking at TEDxStockholm, and addressing the COP24 UN climate conference.

Thunberg was born on 3 January 2003. Her mother is Malena Ernman, a Swedish opera singer. Thunberg's father is Svante Thunberg, who is an actor named after Svante Arrhenius. Arrhenius is an ancestor of her father, and won a Nobel Prize in Chemistry for calculating the effects of greenhouse gases in the atmosphere. Her grandfather is Olof Thunberg, an actor and a director. Thunberg has been diagnosed with Asperger's syndrome.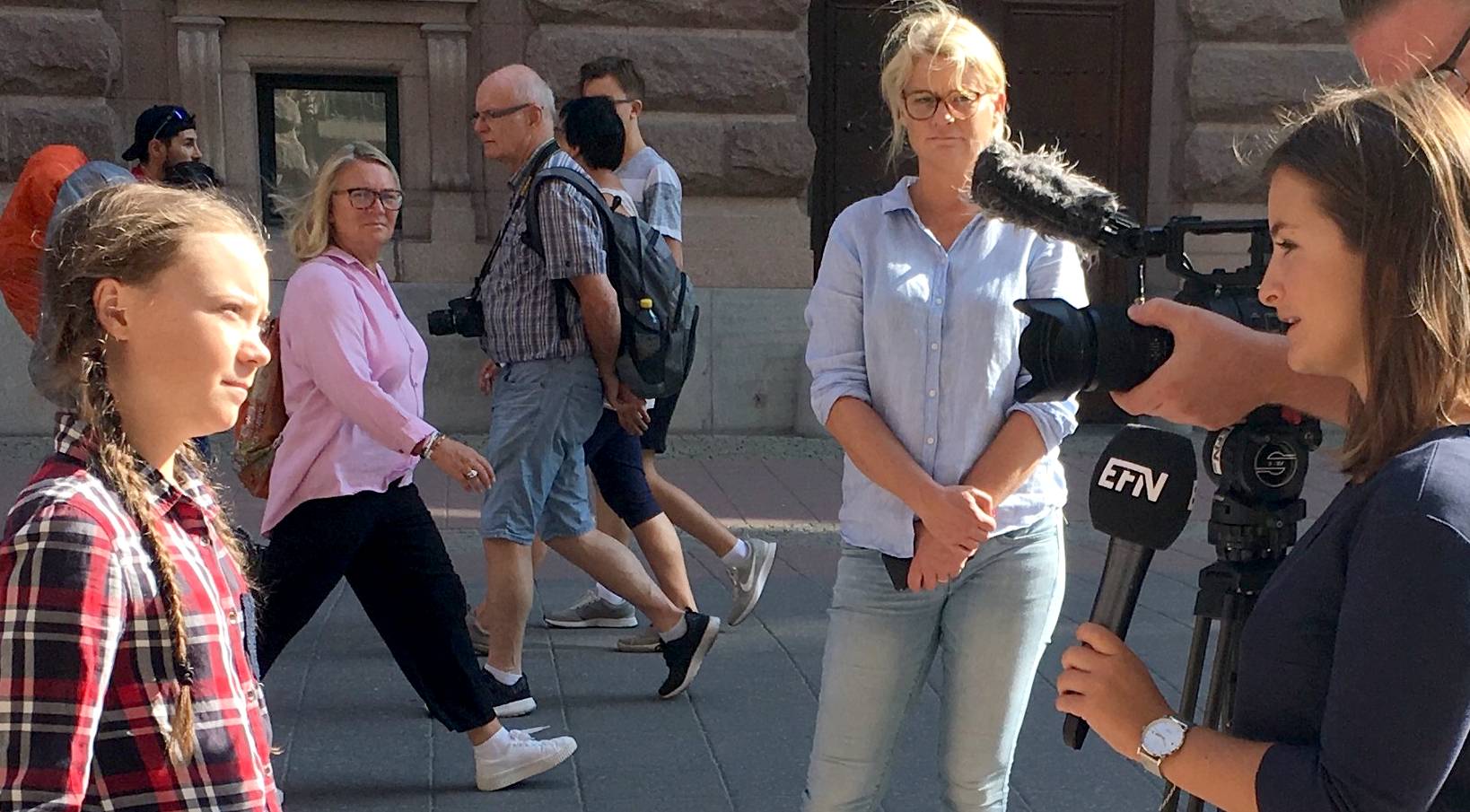 PRIZES AND AWARDS

Thunberg was one of the winners of Svenska Dagbladet's debate article writing competition on the climate for young people in May 2018. In the World Nature Fund's prize the young environmental hero of the year 2018, Thunberg is one of the three nominees. Thunberg was nominated for the electricity company Telge Energi's prize for children and young people who promote sustainable development, Children's Climate Prize, but declined because the finalists would have to fly to Stockholm. In November 2018, she was awarded the Fryshuset scholarship of the Young Role Model of the Year. In December 2018, Time magazine named Thunberg one of the world's 25 most influential teenagers.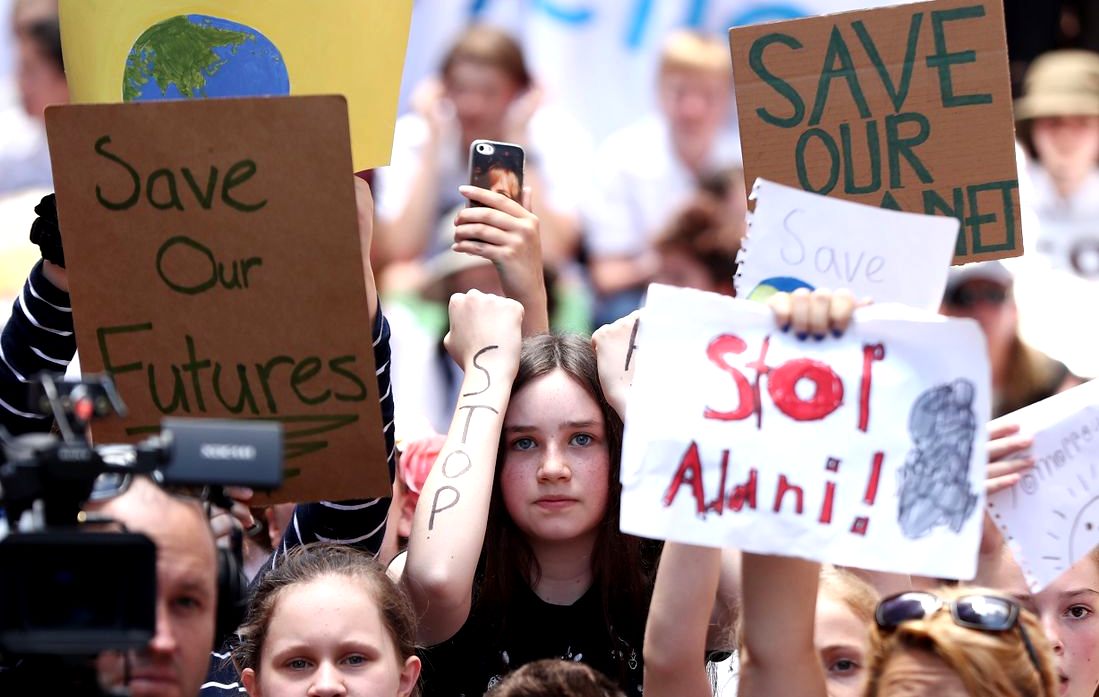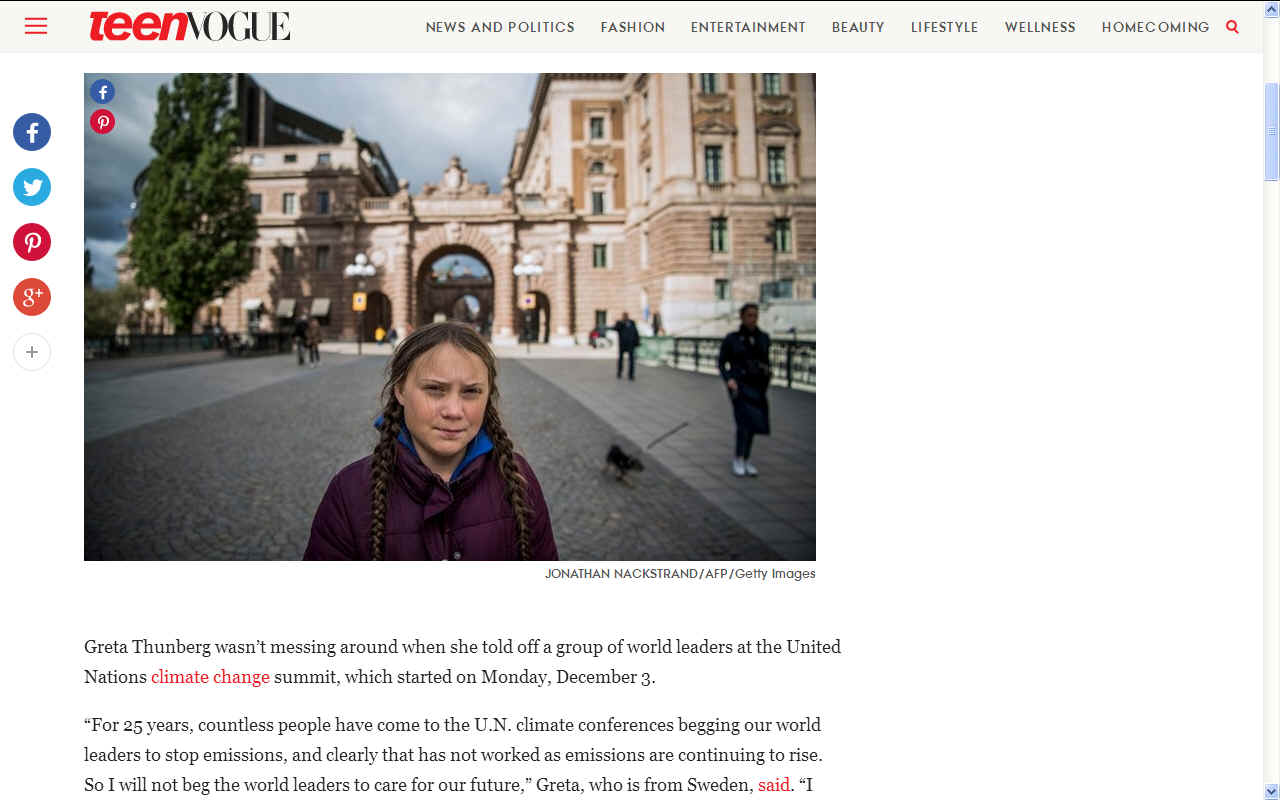 TEEN VOGUE DECEMBER 2018
Greta Thunberg wasn't messing around when she told off a group of world leaders at the United Nations climate change summit, which started on Monday, December 3.

"For 25 years, countless people have come to the U.N. climate conferences begging our world leaders to stop emissions, and clearly that has not worked as emissions are continuing to rise. So I will not beg the world leaders to care for our future," Greta, who is from Sweden, said. "I will instead let them know change is coming whether they like it or not."

As reported by The Guardian, Greta started her war on climate change with a school strike in August; since then, more than 20,000 students around the globe have joined Greta's cause, which has spread to at least 270 towns and cities in countries including Australia, the United Kingdom, Belgium, Japan, and the United States.

The U.N. summit has drawn nearly 200 nations and is taking place in Poland. According to its website, the goal is to make the Paris agreement — a plan to confront global warming and achieve climate neutrality — a reality. Greta took the chance to get very real with the world leaders who had assembled.

"Since our leaders are behaving like children, we will have to take the responsibility they should have taken long ago," Greta told leaders at the summit. "We have to understand what the older generation has dealt to us, what mess they have created that we have to clean up and live with. We have to make our voices heard."

While attending the summit, the 15-year-old baddie took a meeting with U.N. secretary general António Guterres, who was obviously impressed by Greta.

"Our younger generations will have to help drive and complete the work we start today," he said. "We need to harness their energy, invention, and political power to raise climate ambition."

https://twitter.com/GretaThunberg/status/1069877730055995392

It's that same energy that drove Greta to lead a strike at her school. Other young leaders from around the world followed suit, including Toby Thorpe, who attends school in Hobart, Tasmania, in Australia and participated in one of Australia's school strikes. He's also attending the U.N. summit.

"We are in this together," Toby said. "Together we are strong and we will not give up."

The global school strikes got some backlash at first, with leaders like Australia's resources minister, Matt Canavan, chastising the movement.

"The best thing you'll learn about going to a protest is how to join the dole queue," Canavan said, according to The Guardian, referring to a line for handouts. Despite his harsh words, Canavan later approved a motion that supported the students.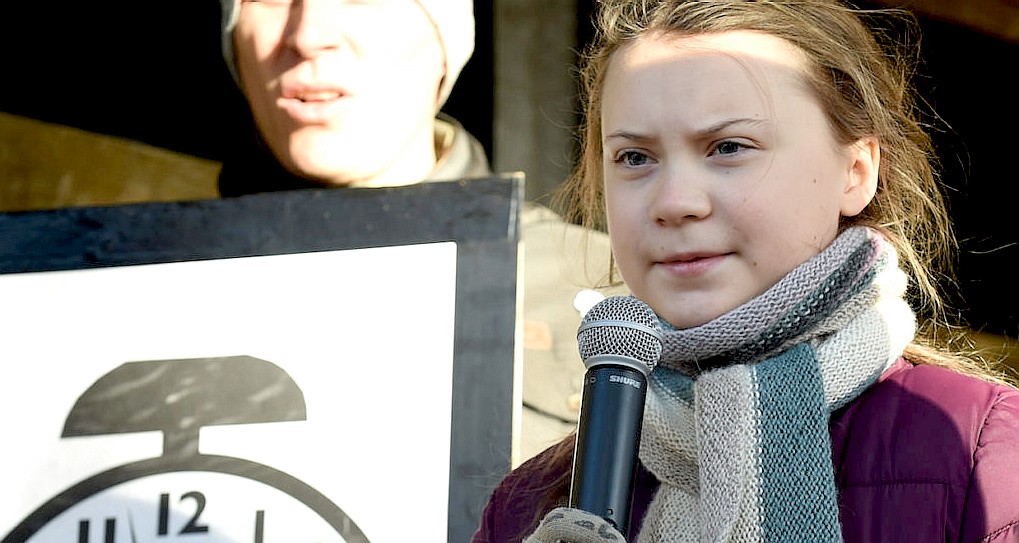 Greta and Toby aren't the only young changemakers when it comes to global warming.

In Florida, Delaney Reynolds is leading a team of eight young people who are suing Governor and Senator-elect Rick Scott for his environmental policies.

"Our global climate change crisis is the biggest issue that my generation will ever face, and it will be up to today's youth to solve this problem before it is too late," Delaney, who is 18 years old and serves as the lawsuit's lead plaintiff, said. "Our politicians have failed us and sit back and watch communities all over the state, including where I live, being forced to begin addressing what is happening without helping."

https://twitter.com/UN_Spokesperson/status/1069575676284624897

According to The Guardian, Greta credits her inspiration for her school strikes to the walkouts in the United States centered around gun control. In the wake of high-profile school shootings this year — including one at Marjory Stoneman Douglas High School in Parkland, Florida, that left 17 dead — young leaders across the country, including high school students Lane Murdock and Molly Dunbar, took part in pushes for change in their communities.

Greta said that seeing young people fighting the good fight has shown her that your age never has to hold you back from making change.

"It proves you are never too small to make a difference," she said. Since starting her strike months back, Greta has spent every Friday protesting — which isn't thrilling to her father, Svante Thunberg. (It's worth noting that caring about climate change and emissions is sort of in Greta's blood. The Thunbergs are relatives of Svante Arrhenius, who Greta's dad was named after. Arrhenius was a Swedish scientist, chemist, and Nobel Prize winner who, in 1896, published a study on carbon dioxide emissions.)

"As a parent, you cannot support your child striking from school," Thunberg said. "I said to her, you have to go out and do it for yourself." Greta's dad told The Guardian that the exception to that rule is during the holidays.

"I like school and I like learning," said Greta, who plans to end her strike when Sweden starts cutting carbon emissions by 15% a year. "But why should we be studying for a future that soon may be no more? This is more important than school, I think."
LINKS & REFERENCE

https://www.heraldscotland.com/news/17349282.climate-change-school-strike-by-13-year-old-scottish-schoolgirl/
https://medium.com/wedonthavetime/this-15-year-old-girl-breaks-swedish-law-for-the-climate-d1a48ab97e3a
https://www.teenvogue.com/story/15-year-old-activist-greta-thunberg-schooled-world-leaders-climate-change-united-nations-summit
https://www.thehindu.com/sci-tech/energy-and-environment/15-year-old-schoolgirl-pleads-next-generations-case-at-climate-talks/article25677605.ece#!
https://www.straitstimes.com/world/europe/climate-crusading-schoolgirl-greta-thunberg-pleads-next-generations-case