Liz Taylor is surely one of the most beautiful and sexy women ever to have walked the planet. She took that natural beauty and added a terrific acting skill to devastating effect on and off the screen. Dame Elizabeth Rosemond "Liz" Taylor, DBE (February 27, 1932 – March 23, 2011) was British-born, but an American actress. From her early years as a child star with MGM, she became one of the great screen actresses of Hollywood's Golden Age. As one of the world's most famous film stars, Taylor was recognized for her ability to light up a role and for her glamorous lifestyle and distinctive eyes. She was simply an icon of the age.

TAMING OF THE SHREW - The above pictures show Elizabeth Taylor on the set of Franco Zefferelli's film of Shakespeare's The Taming of the Shrew. Did you know that the expressions: "More fool you" and "All of a sudden" are among phrases drawn from this play - "The more fool you, for laying on my duty," says Bianca.

National Velvet (1944) was Taylor's first success, and she starred in Father of the Bride (1950), A Place in the Sun (1951), Giant (1956), Cat on a Hot Tin Roof (1958), and Suddenly, Last Summer (1959). She won the Academy Award for Best Actress for BUtterfield 8 (1960), played the title role in Cleopatra (1963), and married her co-star Richard Burton. They appeared together in 11 films, including Who's Afraid of Virginia Woolf (1966), for which Taylor won a second Academy Award. From the mid-1970s, she appeared less frequently in film, and made occasional appearances in television and theatre.

Her much publicized personal life included eight marriages and several life-threatening illnesses. From the mid-1980s, Taylor championed HIV and AIDS programs; she co-founded the American Foundation for AIDS Research in 1985, and the Elizabeth Taylor AIDS Foundation in 1993. She received the Presidential Citizens Medal, the Legion of Honour, the Jean Hersholt Humanitarian Award and a Life Achievement Award from the American Film Institute, who named her seventh on their list of the "Greatest American Screen Legends". Taylor died of congestive heart failure in March 2011 at the age of 79, having suffered many years of ill health.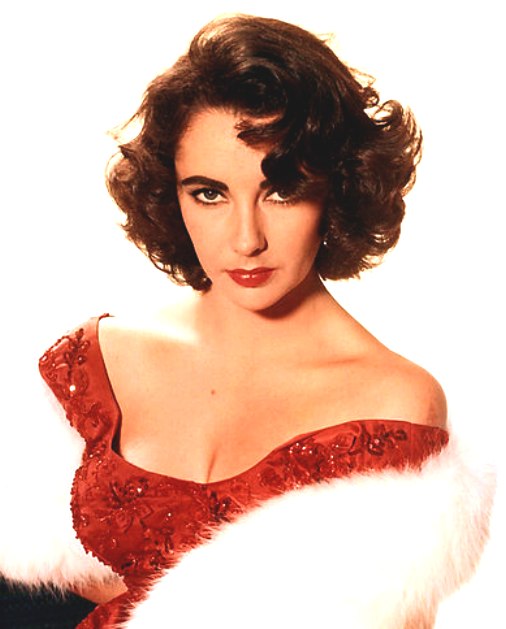 EARLY LIFE

Elizabeth Rosemond Taylor was born at Heathwood, her parents' home at 8 Wildwood Road in Hampstead Garden Suburb, a northwestern suburb of London; the younger of two children of Francis Lenn Taylor (1897–1968) and Sara Sothern (née Sara Viola Warmbrodt; 1895–1994), who were Americans residing in England. Taylor's older brother, Howard Taylor, was born in 1929. Her parents were originally from Arkansas City, Kansas. Francis Taylor was an art dealer, and Sara was a former actress whose stage name was "Sara Sothern". Sothern retired from the stage in 1926 when she married Francis in New York City. Taylor's two first names are in honor of her paternal grandmother, Elizabeth Mary (Rosemond) Taylor.

Colonel Victor Cazalet, one of their closest friends, had an important influence on the family. He was a rich, well-connected bachelor, a Member of Parliament and close friend of Winston Churchill. Cazalet loved both art and theater and was passionate when encouraging the Taylor family to think of England as their permanent home. Additionally, as a Christian Scientist and lay preacher, his links with the family were spiritual. He also became Elizabeth's godfather. In one instance, when she was suffering with a severe infection as a child, she was kept in her bed for weeks. She "begged" for his company: "Mother, please call Victor and ask him to come and sit with me."

Biographer Alexander Walker suggests that Elizabeth's conversion to Judaism at the age of 27 and her lifelong support for Israel, may have been influenced by views she heard at home. Walker notes that Cazalet actively campaigned for a Jewish homeland, and her mother also worked in various charities, which included sponsoring fundraisers for Zionism. Her mother recalls the influence that Cazalet had on Elizabeth: Victor sat on the bed and held Elizabeth in his arms and talked to her about God. Her great dark eyes searched his face, drinking in every word, believing and understanding.

A dual citizen of the United Kingdom and the United States, she was born British, through her birth on British soil and an American citizen through her parents. In October 1965, she signed an oath of renunciation at the U.S. Embassy in Paris, but with the phrase "abjure all allegiance and fidelity to the United States" struck out; U.S. State Department officials declared that her renunciation was invalid due to the alteration. Taylor signed another oath without the alteration in October 1966. She applied for U.S. citizenship again in 1977 during then-husband John Warner's Senate campaign.

At the age of three, Taylor began taking ballet lessons. Shortly before the beginning of World War II, her parents decided to return to the United States to avoid hostilities. Her mother took the children first, arriving in New York in April 1939, while her father remained in London to wrap up matters in his art business, arriving in November. They settled in Los Angeles, California, where her father established a new art gallery, which included many paintings he shipped from England. The gallery would soon attract numerous Hollywood celebrities who appreciated its modern European paintings. According to Walker, the gallery "opened many doors for the Taylors, leading them directly into the society of money and prestige" within Hollywood's movie colony.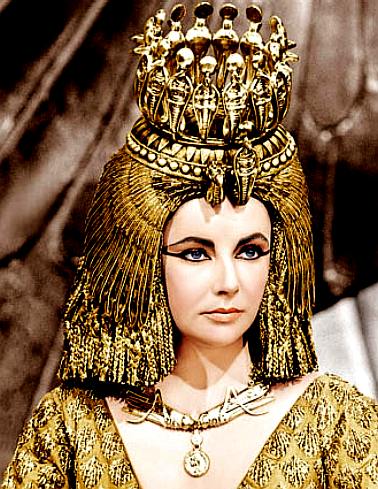 CHRISTIE'S SALE DECEMBER 2011, NEW YORK

Christie's upcoming sale of Liz Taylor's jewels - an insight into the life of this Hollywood diva. Here is the lowdown according to the Christie's press release on the upcoming and much anticipated sale. More of the 269 jewels will be on the auction house's website in the coming weeks, valued at a total of $30 million - though expect prices to go sky-high at auction on 13 & 14 December at Christie's in New York.

Liz Taylor's most valuable jewel is her diamond engagement ring (Elizabeth Taylor diamond) from Richard Burton with a pre-sale estimate of between $2,500,000 and$3,500,000. Next is La Peregrina pearl valued between $2,000,000 and $3,000,000.

The Elizabeth Taylor Diamond
This engagement ring is of 33.19 carats, D Color, Potentially Internally Flawless Gift from Richard Burton, May 16, 1968 Estimate: $2,500,000-3,500,000. Celebrated as the most iconic of her cherished white diamonds, this spectacular stone was a constant in Elizabeth Taylor's life and became the ring she wore virtually every day. She noted, "My ring gives me the strangest feeling for beauty. With its sparks of red and white and blue and purple, and on and on, really, it sort of hums with its own beatific life." Purchased at auction for $300,000 in 1968 as the Krupp diamond, this superb Type IIa diamond has since become synonymous with Elizabeth Taylor, and in that spirit Christie's and the trustees of her estate have renamed it The Elizabeth Taylor Diamond, in homage to this stunning gem's most glamorous owner.

La Peregrina
The Legendary Pearl. A 16th Century Pearl Ruby and Diamond Necklace designed by Elizabeth Taylor, with Al Durante of Cartier Gift from Richard Burton, January 23, 1969 Estimate: $2,000,000 - 3,000,000 This remarkable pearl of 203 grains in size - equivalent to 55 carats - ranks as one of the most important historic pearls in the world. Discovered in the 1500s in the Gulf of Panama, the pear-shaped pearl became part of the crown jewels of Spain. Prince Philip II of Spain was among the first recorded owners of the pearl and it later passed on to the Spanish queens Margarita and Isabel, who proudly wore the pearl in 17th century portraits painted by Velázquez himself. Richard Burton famously purchased the pearl for Elizabeth Taylor at auction in 1969 for $37,000, after successfully outbidding a member of the Spanish Royal family. Inspired by a 16th century portrait of Mary Queen of Scots, she later commissioned Cartier to design an exquisite new mount of matched natural pearls and rubies to offset what she called "the most perfect pearl in the world."
The Mike Todd Diamond Tiara An Antique Diamond Tiara, circa 1880 Gift from Mike Todd, 1957 Estimate: $60,000-80,000 As noted in her 2002 book My Love Affair With Jewelry, Elizabeth Taylor's husband Mike Todd presented her with this antique diamond tiara, saying, "You are my queen." She wore it to the Academy Awards in Los Angeles in 1957, where Todd's film Around the World in 80 Days won for Best Picture.
The Ping Pong Diamond Rings
A Group of Three Diamond Rings Gift from Richard Burton for winning a game of ping-pong, circa 1970 Estimate: $5,000-7,000 Richard Burton and Elizabeth Taylor both loved Ping-Pong, and Elizabeth never backed down from the challenge of a good match. At home in Gstaad on one occasion, Burton promised Elizabeth a diamond if she could win 10 points against him. She did, and he promptly set off to town on a quest to find the smallest possible diamond for her. In the end, the pair came back with three small diamond rings - thereafter dubbed "The Ping Pong Diamonds".

The BVLGARI Emerald Suite
A Suite of Emerald and Diamond Jewelry, By BVLGARI Gifts from Richard Burton, 1962-1967 Necklace estimate: $1,000,000 - 1,500,000 Pendant estimate: $500,000 - 700,000 Ring estimate: $600,000 -800,000 Bracelet estimate: $300,000 - 500,000 Earrings estimate: $150,000-200,000 Collected over the course of many repeat trips to the BVLGARI boutique on the Via Condotti in Rome, the jewels that make up this stunning suite were cherished keepsakes from the filming of Cleopatra. Of their time together in Rome, Richard Burton famously quipped, "I introduced Liz to beer, and she introduced me to BVLGARI."

The Cartier Ruby Suite
A Suite of Ruby and Diamond Jewelry, by Cartier Gift from Mike Todd, August 1957 Necklace Estimate: $200,000 - 300,000 Bracelet Estimate: $150,000 - 200,000 Earrings Estimate: $80,000 - 120,000 During her marriage to producer Mike Todd, Elizabeth Taylor was swimming laps in the pool at their villa in St.-Jean-Cap-Ferrat when he surprised her with a trio of Cartier boxes containing this magnificent suite of ruby jewels. Without a mirror at hand to see how her new jewels looked, she studied her reflection in the pool instead. When she saw the full array of dazzling jewels lighting her neck, ears and wrist, she recalled, "I just shrieked with joy, put my arms around Mike's neck, and pulled him into the pool after me."

The Richard Burton Ruby and Diamond Ring
A Ruby and Diamond Ring, of 8.24 carats By Van Cleef & Arpels Gift from Richard Burton, Christmas 1968 Estimate: $1,000,000 - 1,500,000 Early in their marriage, Richard Burton promised Elizabeth Taylor he would buy her a special ruby, with perfect red color. "But it has to be perfect", he warned. Four years after making his promise, he tucked a small box into the bottom of Elizabeth's Christmas stocking - so small that she missed it when opening her gifts. Later, her daughter Liza brought her the box and she opened it to find "the most perfect colored stone I'd ever seen."

The BVLGARI Sapphire Sautoir
A Sapphire and Diamond Sautoir, by BVLGARI Gift from Richard Burton, 1972 Estimate: $600,000 - 800,000 Set with a magnificent sugarloaf cabochon sapphire of 52.72 carats, this bold Art Deco style sautoir was a gift from Richard Burton for Elizabeth Taylor's 40th birthday in 1972. She later added the ring - a perfect mate - to make it a set.

The JAR Sapphire Ear Clips
A Pair of Diamond and Multi-Colored Sapphire "Ball" Ear Clips, by JAR Purchased in Paris, December 2001 Estimate: $100,000 - 150,000 Though perhaps best known for her affinity for the storied jewelry houses of BVLGARI, Cartier and Van Cleef & Arpels, Elizabeth Taylor also had her finger on the pulse of contemporary jewelry design. This set of sapphires ear clips was custom-designed by the celebrated jewelry designer Joel Arthur Rosenthal (known by his initials JAR) who maintains a small, appointment-only boutique on the Place Vendôme in Paris. For these special earrings, JAR incorporated varying shades of sapphires to evoke the elusive hue of her eyes. Joel Rosenthal recalled, "She told me, 'My eyes are blue, like yours, sometimes green. It's the others who think they see violet.' So, the striped balls are her vision of color, and the world's." The Prince of Wales Brooch A diamond brooch, circa 1935 From the Collection of the Duchess of Windsor Purchased by Elizabeth Taylor at auction, April 1987 Estimate: $400,000 - 600,000 Formerly owned by the Duchess of Windsor, this sparkling diamond pin in the form of the three feathers from the royal insignia of the Prince of Wales was originally a gift from the Duke to the Duchess. As an acquaintance of the royal couple, Elizabeth Taylor had admired the brooch whenever she saw the Duchess wearing it, but turned down the latter's generous offer to let her make a copy of it. Years later, after the Duchess died and her estate was brought to auction, Elizabeth outbid all other comers to win the special pin in honor of her late friend. As she recalled later, "It's a royal piece that I save for very special occasions because it means so much to me."

The Taj Mahal Diamond
Circa 1627 - 28 Gold and Ruby Chain, by Cartier Gift from Richard Burton, for Elizabeth Taylor's 40th birthday, 1972 Estimate: $300,000 - 500,000 Inscribed with the name Nur Jahan, the wife of the Mughal Emperor Shah Jahangir, this heart-shaped diamond is believed to have been a gift from the ruler to his son, who became the great emperor Shah Jahan (1592-1666). At the age of 35, it is believed that the young prince presented the diamond to his favorite and most beloved wife, Mumtaz-i-Mahal. The emperor's grief at her death just four years later was legendary - in her memory he commissioned the majestic Taj Mahal - one of the seven wonders of the world. Richard Burton was captivated by the history and significance of this special diamond, and gave it to Elizabeth to mark her 40th birthday.

The Night of the Iguana Brooch
By Jean Schlumberger, Tiffany & Co. Gift from Richard Burton, August 11, 1964 Estimate: $200,000 - 300,000 More catfish in form than iguana, Richard Burton gave this exquisite Schlumberger-designed brooch to Elizabeth Taylor to wear to the star- studded premiere of his film The Night of the Iguana. For Elizabeth, the serpentine jewel - fashioned of diamonds and gold, with emerald and sapphire accents - would forever symbolize the heady early days of their marriage, when the couple lived in Puerto Vallarta, Mexico, a favorite destination.

The Edith Head Necklace
A Gold Necklace with ivory opera passes, circa 18th and 19th centuries Gift from the Estate of Edith Head Estimate: $1,500 - 2,000 Fashioned from ivory theatre tokens, this one-of-a-kind necklace was owned by the Hollywood costume designer Edith Head - a dear friend of Elizabeth Taylor whom she often described as being like a second mother to her. As Ms. Taylor later recounted, she had always admired the necklace on Edith, who in turn promised to leave it to Elizabeth in her will. True to her word, the necklace was the one thing Miss Head left to her, and it became a beloved reminder of her dear friend and one of her most cherished possessions.

A Charm Bracelet
With 20 assorted charms Estimate: $25,000 - 35,000 From her teenage years through to adulthood, Elizabeth Taylor collected charms for her many bracelets. Together, the five charm bracelets in her collection form an autobiography of sorts, each revealing a part of their owner's personal history. Among the group is this gold bracelet of 20 charms, including an engraved clapperboard commemorating The Taming of the Shrew, a gold jeweler's loupe inscribed with Elizabeth's name, and perhaps most touching, a gold sphere locket that opens to reveal four medallions, each one engraved with the names and birth-dates of each of her four children.

The Burton Wedding Bands
Estimate: $6,000 - 8,000 These diamond-set wedding bands were given to Elizabeth Taylor by Richard Burton upon their marriages in 1964 in Montreal and in 1975, on the occasion of their second marriage in Botswana.

The "Granny" Suite
A Set of Diamond and Gold "Barquerolles" Jewelry by Van Cleef & Arpels Gift from Richard Burton, 1971 Necklace estimate: $120,000 - 180,000 Ear pendants estimate: $25,000 - 35,000 To mark the birth of her first grandchild in 1971 at the age of 39, Richard Burton gave Elizabeth Taylor this lion-themed set of Van Cleef & Arpels jewels. "My heart was clicking like a castanet when I saw this set," she wrote of the gift. Richard loved it on me and he said: "Wow! You are so beautiful; nobody is going to believe you're a grandmother."

The Cleopatra Mirror
A Turquoise and Gold Mirror By BVLGARI Estimate: $8,000-12,000 Created by BVLGARI in 1962, just around the time the epic film Cleopatra starring Richard Burton and Elizabeth Taylor was finishing production in Rome, she acquired this Egyptian revival motif mirror worthy of the Queen of the Nile herself. Crafted in gold and turquoise, this unique object is one of many one-of-a-kind items in Elizabeth Taylor's storied collection. A Turquoise and Gold Mirror By BVLGARI Estimate: $8,000-12,000 Created by BVLGARI in 1962, just around the time the epic film Cleopatra starring Richard Burton and Elizabeth Taylor was finishing production in Rome, she acquired this Egyptian revival motif mirror worthy of the Queen of the Nile herself. Crafted in gold and turquoise, this unique object is one of many one-of-a-kind items in Elizabeth Taylor's storied collection.
LINKS
http://www.dailymail.co.uk/femail/article-2034948/Liz-Taylors-dazzling-jewellery-collection-sale-20m.html
http://www.tiffany.com/