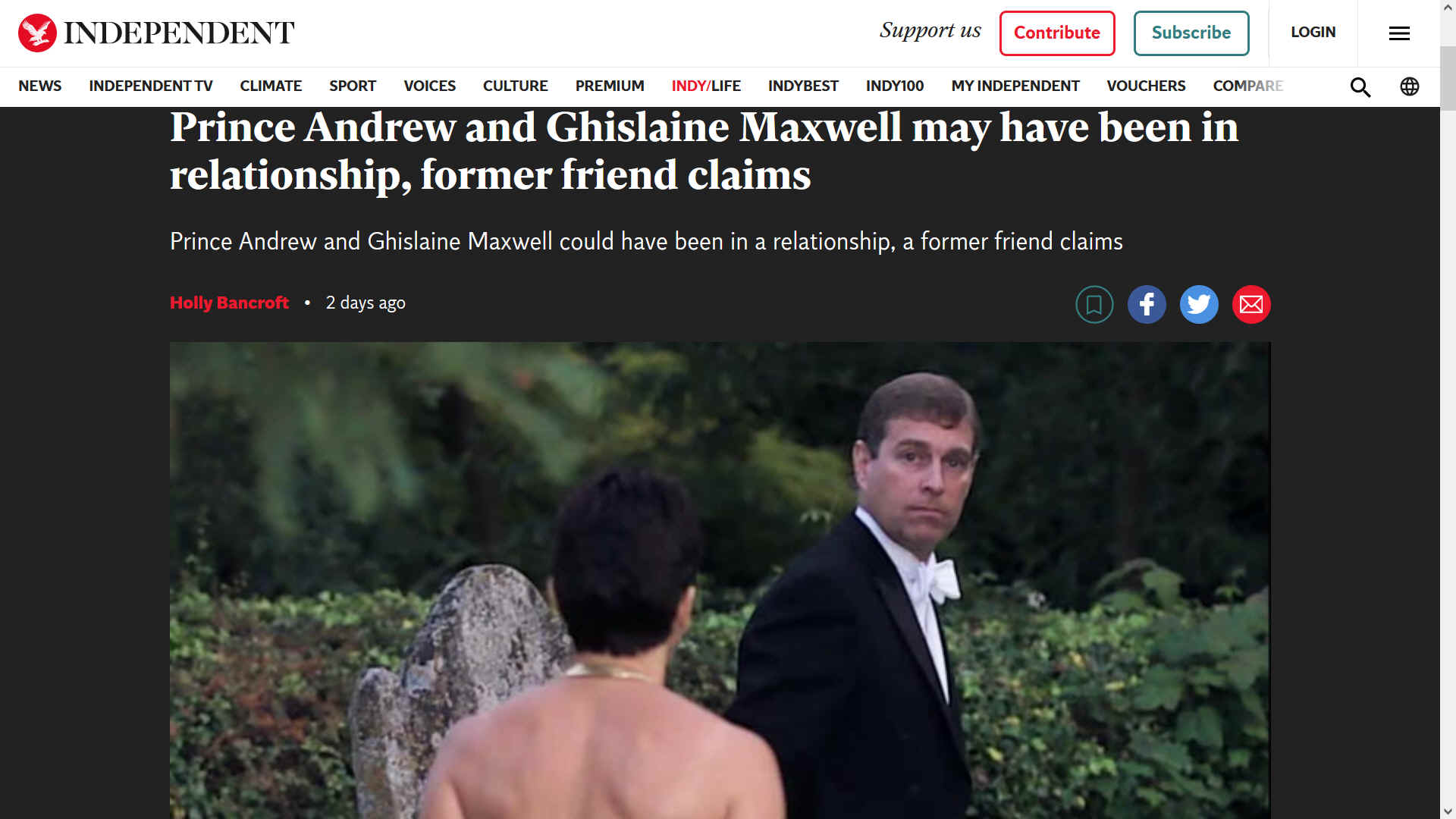 Lady Victoria Hervey is quoted as saying about Maxwell: "She was a victim that then became the accomplice as her role changed in that relationship when they were no longer together. She kind of switched sides I suppose, one would say. I do see her as a victim as well."

"I mean she unfortunately is a scapegoat right now because there is no-one else to blame. So unfortunately for her she is being taken down for what he's done as well which, you know, some might argue is not, you know, quite as fair as it could be."
Ghislaine Noelle Marion Maxwell is a British former socialite. She was found guilty in 2021 of child sex trafficking and other offences in connection with the financier and convicted sex offender Jeffrey Epstein, due to make an application for a retrial in January or February of 2022, or an appeal.

Born in France, Ghislaine was raised in Oxford. In the 1980s, she attended Balliol College, Oxford, then became a prominent member of London's social scene. She worked for her father, Robert Maxwell, until his death in 1991, when she moved to New York City, where she continued living as a socialite and had a relationship with Epstein. In 2012, Maxwell founded a non-profit group for the protection of oceans. Following sex trafficking allegations being brought by prosecutors against Epstein in July 2019, the organisation announced cessation of operations the same month. Maxwell is a naturalised US citizen and retains both French and British citizenship.

On 2 July 2020, Maxwell was arrested and charged by the federal government of the United States with the crimes of enticement of minors and sex trafficking of underage girls, related to her association with Epstein. Maxwell was denied bail as a flight risk, with the judge expressing concerns regarding her "completely opaque" finances, her skill at living in hiding, and the fact that France does not extradite its citizens. On 29 December 2021, she was convicted on five out of six counts, including one of sex trafficking of a minor.

Maxwell is due to be sentenced on 28 June 2022. A retrial has been sought, on the grounds that a juror may not have disclosed during jury selection that he was sexually abused in the past. Prosecutors have said that perjury charges will be dropped if she is sentenced on schedule.
JEFFREY EPSTEIN

Accounts differ on when Maxwell first met American financier Jeffrey Epstein. According to Epstein's former business partner, Steven Hoffenberg, Robert Maxwell introduced his daughter to Epstein in the late 1980s. The Times reported that Maxwell met Epstein in the early 1990s at a New York party following "a difficult break-up with Count Gianfranco Cicogna Mozzoni" (1962–2012) of the CIGA Hotels clan.

Maxwell had a romantic relationship with Epstein for several years in the early 1990s and remained closely associated with him for more than 25 years until his death in 2019. The nature of their relationship remains unclear. In a 2009 deposition, several of Epstein's household employees testified that Epstein referred to her as his "main girlfriend" who also hired, fired, and supervised his staff, starting around 1992. She has also been referred to as the "Lady of the House" by Epstein's staff and as his "aggressive assistant". In a 2003 Vanity Fair profile on Epstein, author Vicky Ward said Epstein referred to Maxwell as "my best friend". Ward also observed that Maxwell seemed "to organize much of his life".

Politico reported that Maxwell and Epstein had friendships with several prominent individuals in elite circles of politics, academia, business and law, including former Presidents Donald Trump and Bill Clinton, attorney Alan Dershowitz, and Prince Andrew, Duke of York.

Maxwell is known for her longstanding friendship with Prince Andrew, and for having escorted him to a "hookers and pimps" social function in New York. She introduced Epstein to Prince Andrew, and the three often socialised together. In 2000, Maxwell and Epstein attended a party thrown by Prince Andrew at Queen Elizabeth's Sandringham House estate in Norfolk, England, reportedly for Maxwell's 39th birthday. In a November 2019 interview with the BBC, Prince Andrew confirmed that Maxwell and Epstein had attended an event at his invitation, but he denied that it was anything more than a "straightforward shooting weekend".

In 1995, Epstein renamed one of his companies the Ghislaine Corporation; based in Palm Beach, Florida, the company was dissolved in 1998. As a trained helicopter pilot, Maxwell also transported Epstein to his private Caribbean island.

In 2008, Epstein was convicted of soliciting a minor for prostitution and served 13 months of an 18-month jail sentence. Following Epstein's release, although Maxwell continued to attend prominent social functions, she and Epstein were no longer seen together publicly.

By late 2015, Maxwell had largely retreated from attending social functions.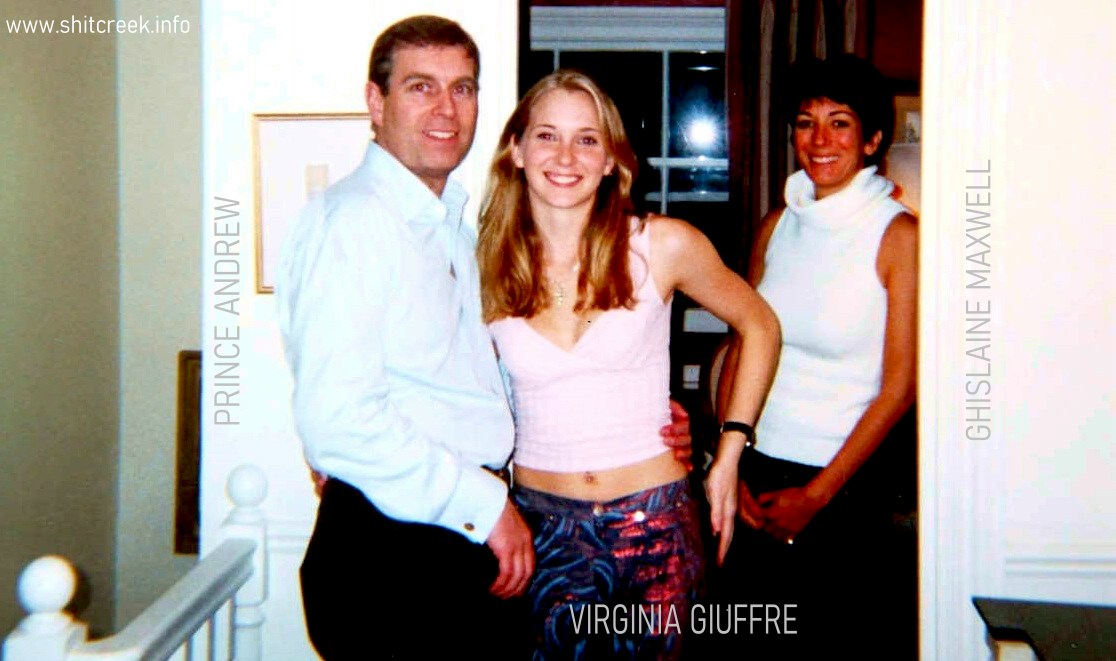 Prince Andrew (now Andrew Mountbatten-Windsor) with Virginia Giufree and Ghislaine Maxwell in London. We don't know if this is a fake picture, or if Andrew knew that the girls at such events were in effect prostitutes.
THE INDEPENDENT 19 JANUARY 2022 - PRINCE ANDREW AND GHISLAINE MAXWELL MAY HAVE BEEN ON FORMER RELATIONSHIP, FORMER FRIEND CLAIMS

An ITV documentary will tonight lay bare the close relationships between Prince Andrew, Jeffrey Epstein and Ghislaine Maxwell and reveal claims that the convicted sex trafficker went in and out of Buckingham Palace at will.

Through a series of interviews with members of their social circle, employees, and victims of Epstein and Maxwell, presenter Ranvir Singh will unravel the story of the billionaire heiress and her ultimate trial for child sex crimes.

Speaking for the first time in front of television cameras, former Buckingham Palace royal protection officer Paul Page will share his suspicions that Ghislaine Maxwell might have had a closer relationship with Prince Andrew than has been previously reported.

He told the documentary: "From the way she was allowed to enter and exit the palace at will, we realised... suspected, that she may have had an intimate relationship with Prince Andrew."

He added: "A colleague of mine remembered her coming in four times in one day, from the morning till the evening. She kept coming in and out, in and out."

Mr Page will also claim that Prince Andrew's love of his soft toy collection meant that he would throw a tantrum if the teddy bears were moved.

Speaking about the duke's private apartment, Mr Page said: "It had about 50 or 60 stuffed toys positioned on the bed.

"And, basically, there was a card the inspector showed us in the drawer, and it was a picture of these bears all in situ on the bed.

"And the reason for the laminated picture was that, if those bears weren't put back in the right order by the maids, he would shout and scream and become verbally abusive."

Prince Andrew is facing a civil sexual assault lawsuit from Virginia Giuffre, a victim of Jeffrey Epstein, who claims she had sex with the royal when she was 17. Prince Andrew, who denies all claims against him, was last week stripped of his honorary military roles and royal patronages.

Ghislaine Maxwell, Epstein's former girlfriend, was convicted of child sex trafficking charges on December 29.

The documentary will consider the friendship between Maxwell and Prince Andrew and interviews Lady Victoria Hervey and Euan Rellie, who remember Andrew turning up to social events organised by the socialite.

Mr Rellie, a banker who became friends with Maxwell at university, said that she could have been in a relationship with Prince Andrew.

"She described Andrew as being her friend, not Jeffrey's," he said. "I got the sense that Prince Andrew and Ghislaine had probably been girlfriend and boyfriend in the past. They had an easy warmth around each other."

A juror at Maxwell's trial, Scotty David, was also interviewed for the documentary. He described her as "like a stone" with "no emotion" when she awaited the verdict in her trial.

Lisa Phillips, a victim of Epstein and Maxwell, will recall going to stay on Epstein's private island, Little St James.

She told ITV: "We got on the boat, we went over to the island. We went to the quarters where we were to sleep.

"A woman came to the door and said that Jeffrey was ready for his massage. She made it seem like it was something normal - it was no big deal. Once we were in the room doing the massage is where things took a turn and it wasn't, um, normal anymore."

Ghislaine, Prince Andrew and the Paedophile airs on ITV at 9pm on Tuesday January 19 2022 and will be available on ITV Hub shortly afterwards.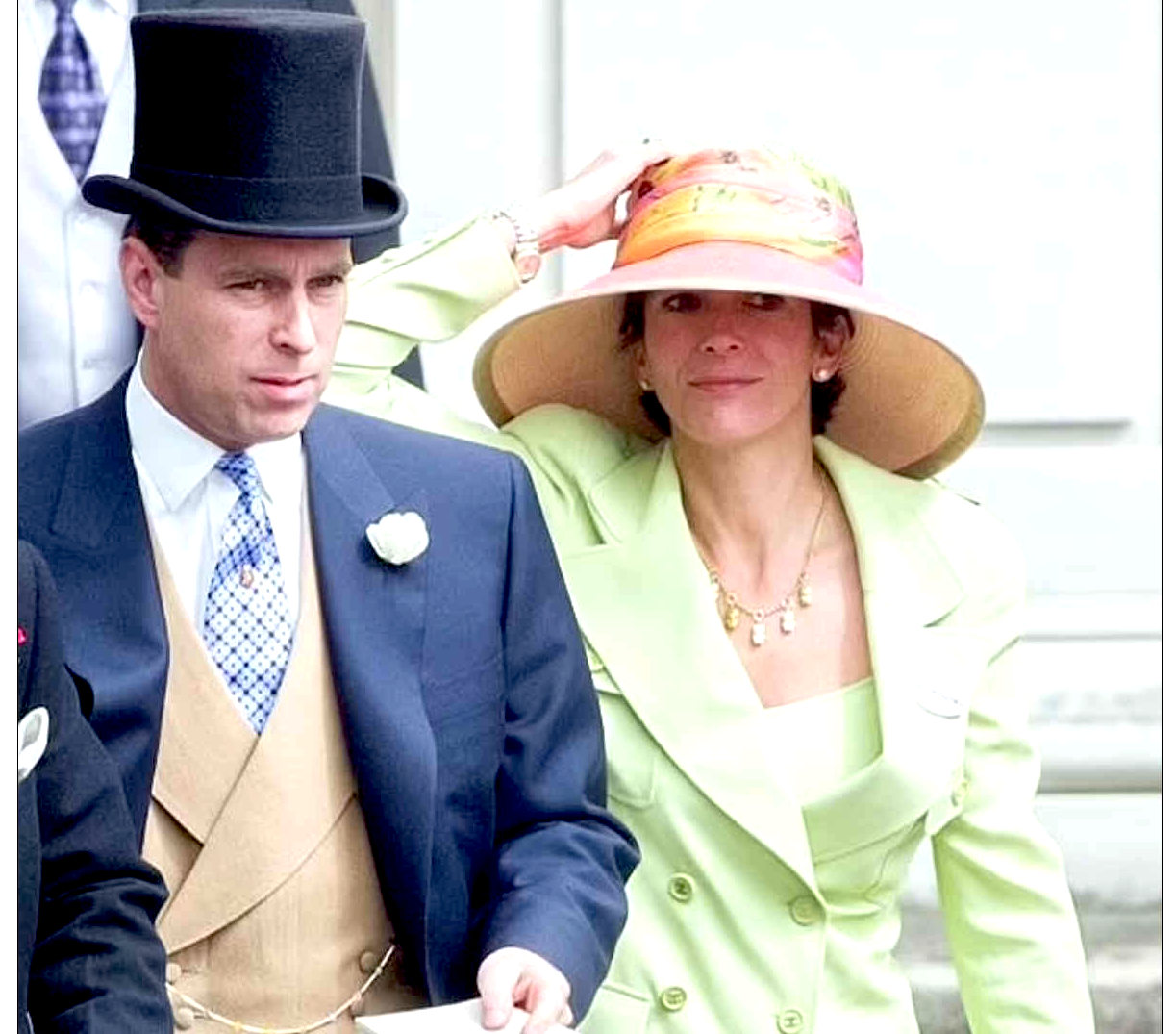 TERRAMAR PROJECT

In 2012, Maxwell founded the TerraMar Project, a nonprofit organisation that advocated the protection of oceans. She gave a lecture for TerraMar at the University of Texas at Dallas and a TED talk, at TEDx Charlottesville in 2014. Maxwell accompanied Stuart Beck, a 2013 TerraMar board member, to two United Nations meetings to discuss the project.

The TerraMar Project announced its closure on 12 July 2019, after the charges of sex trafficking brought by New York federal prosecutors against Epstein became public. An associated, UK-based company, Terramar (UK), listed Maxwell as a director. An application for the United Kingdom organisation to be closed was made on 4 September 2019, with the first notice in The London Gazette made on 17 September 2019. The company Terramar (UK) was listed as officially dissolved on 3 December 2019.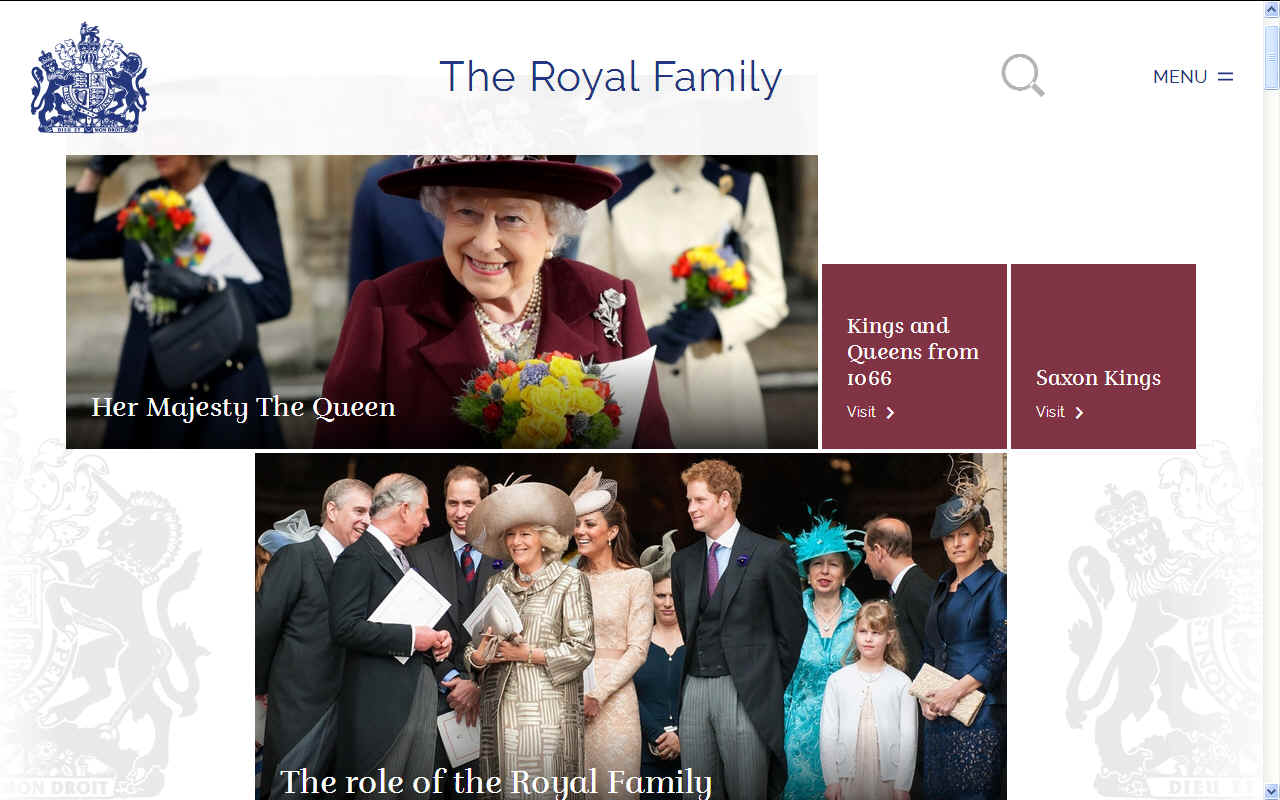 Many people believe that a Constitutional Monarchy is an outdated institution in a modern democracy, where the Queen, as Head of State has proven herself to be ineffective in making the UK a decent and moral place to live - such as providing affordable housing for young families starting out in life. For example, Britain is held to be the most corrupt country in the world, and no Prime Minister has done anything about stopping London being the drug money laundering capital of the world. Is it not time for a Written Constitution to replace the fickle royals who refuse to sack Prime Ministers who lie to them. What qualifies a royal to lead a country, when they don't have qualifications in economics or administration. The Honours System is also corrupt, where ware criminals like Tony Blair, get knighted for invading a country on bogus intelligence and killing millions of people.
We should be aiming for Zero Pollution and Zero Growth, for a sustainable future planet with a truly Circular Economy.
LINKS & REFERENCE
BALMORAL CASTLE - ABERDEENSHIRE, SCOTLAND - ROYAL RESIDENCE OWNED BY THE QUEEN @ 2022
BUCKINGHAM PALACE - ROYAL RESIDENCE IN THE CAPITAL CITY OF LONDON
Emily Maitlis - BBC Newsnight "Car Crash" interview 17 November 2019
Ghislaine Maxwell - Allegations and convictions of sex trafficking - Retrial 2022
Jeffrey Epstein - Paedophile at Balmoral, Royal friendship & prison suicide - $500,000 dollar settlement agreement
Metropolitan police - Dame Cressida-Dick's lack of investigation into Virginia Giuffre's allegations
Monarchy, British - Is the institution up shit creek without a paddle?
Money Laundering - Britain is the most corrupt country in the world
Prince Andrew - Andrew Mountbatten-Windsor - Andrew Brettler
- Under investigation accused of sexual assault of Virginia Guiffre - Is the picture Real or Fake?
- Hearing, Judge Lewis Kaplan 4th January 3:00pm GMT 2022
- Decision, 12th January 2022, case against Duke may proceed, Randy Andy
Prince of Wales - Future King's Scottish Eco village, charity fundraising investigations
Prince William - Palace sources say Uncle is a total dickhead
Queen Elizabeth II - Her Majesty is the head of state in a democratic monarchy, Costs, spiraling legal & settlement
- Does not like being threatened by Harry - Ghastly nightmare, Randy Andy Jan 2022
- Platinum Jubilee 70 years on the throne
- Queen endorses Knighthood for Tony Blair
ROYAL FAMILY BRITISH A TO Z GUIDE - ANDREW, SHELL SHOCKED PRINCE STRIPPED HRH & MILITARY HONOURS
- FINANCIALLY RUINED AMID SEX SCANDAL SETTLEMENT THOUGHT TO BE AROUND Ł10 MILLION
- ANNE
- ELIZABETH, STRIPS ANDREW OF TITLES, PLATINUM JUBILEE ANNUS HORRIBILUS
- BEATRICE - CATHERINE - CHARLOTTE - EDWARD
- CHARLES, SEX SCANDAL LIMITATION
- DIANNA - GEORGE - HARRY - ISLA - JACK - JAMES - LENA
- LOUIS - LOUISE - MARK - MEGHAN - MIA - MIKE - PETER - PHILIP
- WILLIAM, SUPPORTS QUEEN STRIPPING ANDREW'S HRH
- ZARA
- BIRTHDAYS - ELIZABETH
- WEDDINGS
SANDRINGHAM HOUSE - NORFOLK ROYAL RESIDENCE OWNED BY QUEEN @ 2022
SARAH, DUCHESS OF YORK TO KEEP TITLE, THOUGH ANDREW STRIPPED
Virginia Roberts - Virginia Giuffre, sex trafficking in New York & London - David Boies
WINDSOR CASTLE - BERKSHIRE, ROYAL RESIDENCE OWNED BY THE CROWN ESTATE
https://www.independent.co.uk/news/uk/home-news/prince-andrew-itv-documentary-b1995820.html