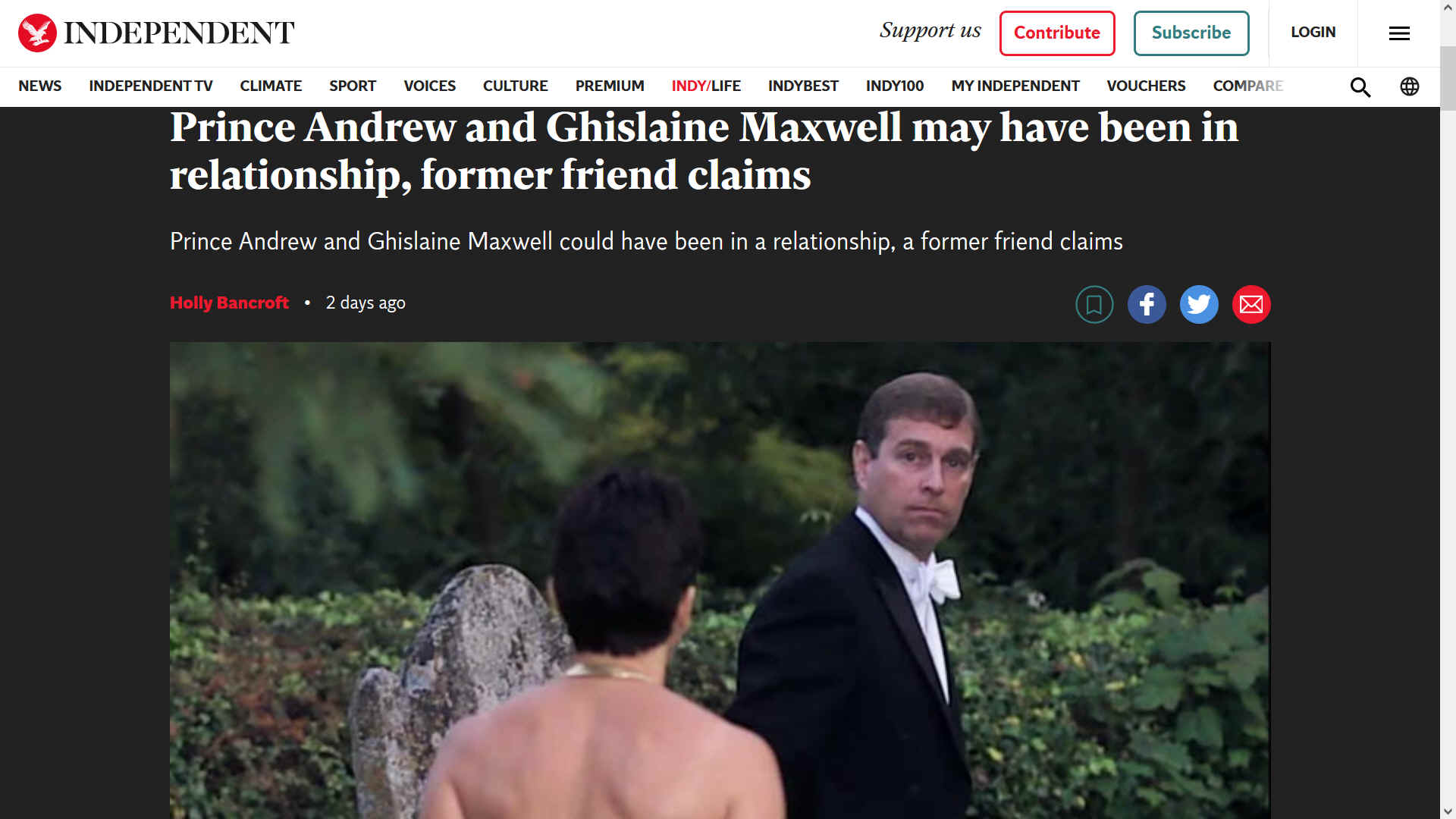 ..
Virginia (Roberts) Giuffre, says that she started her career in the sex trade, working for Jeffrey Epstein as a masseuse. But that she was groomed for under age sex and trafficked to provide services (presumably) to the rich and famous. Now focused on the former Prince Andrew, the Duke of York, with claims of rape in London, England, where the age of consent is 16, and child sex in New York when 17, where the age of consent is 18.
Geography turns out to be very important when sewing your oats. And British law violates Article 6, meaning if the Duke is charged in the UK, he'd enter the courtroom guilty, rather than innocent, until proven guilty. Thanks to former injustice minister, David Blunkett.
It would have been perfectly legal for Jeffrey Epstein to have sex in many other countries, where the age of consent is as low as 12, but 13 being popular in many countries.
With the advent of android sex companions, some of which have AI and can talk as well as being fully functional in the bedroom department. We wonder if Safer-Sex might not be with a synthetic Fembot, or replicant, as in Blade Runner. Where Rick Deckard managed to father a child with Rachel.
Ms Giuffre managed to secure $500,000 dollars from Jeffrey Epstein before he hanged in prison. Now the target of a multi-million dollar claim is Randy Andy.
We wonder how many other men she may have serviced sexually during her career - and may be future claims. We understand that former President Donald Trump was in Ghislaine's address black book ? Or does the buck stop with the Royal. We'd like to know how many of her customers had intercourse, blow jobs, and hand massages - while she was a sex slave - and if she was underage at the time.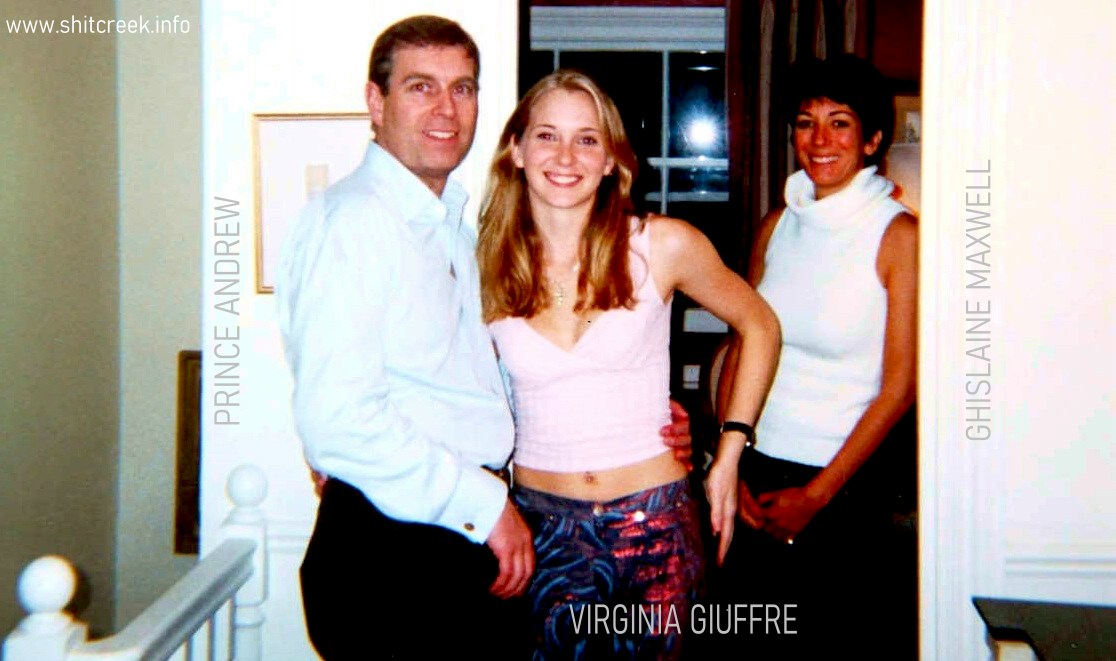 THE INDEPENDENT 19 JANUARY 2022 - PRINCE ANDREW AND GHISLAINE MAXWELL MAY HAVE BEEN ON FORMER RELATIONSHIP, FORMER FRIEND CLAIMS

An ITV documentary will tonight lay bare the close relationships between Prince Andrew, Jeffrey Epstein and Ghislaine Maxwell and reveal claims that the convicted sex trafficker went in and out of Buckingham Palace at will.

Through a series of interviews with members of their social circle, employees, and victims of Epstein and Maxwell, presenter Ranvir Singh will unravel the story of the billionaire heiress and her ultimate trial for child sex crimes.

Speaking for the first time in front of television cameras, former Buckingham Palace royal protection officer Paul Page will share his suspicions that Ghislaine Maxwell might have had a closer relationship with Prince Andrew than has been previously reported.

He told the documentary: "From the way she was allowed to enter and exit the palace at will, we realised... suspected, that she may have had an intimate relationship with Prince Andrew."

He added: "A colleague of mine remembered her coming in four times in one day, from the morning till the evening. She kept coming in and out, in and out."

Mr Page will also claim that Prince Andrew's love of his soft toy collection meant that he would throw a tantrum if the teddy bears were moved.

Speaking about the duke's private apartment, Mr Page said: "It had about 50 or 60 stuffed toys positioned on the bed.

"And, basically, there was a card the inspector showed us in the drawer, and it was a picture of these bears all in situ on the bed.

"And the reason for the laminated picture was that, if those bears weren't put back in the right order by the maids, he would shout and scream and become verbally abusive."

Prince Andrew is facing a civil sexual assault lawsuit from Virginia Giuffre, a victim of Jeffrey Epstein, who claims she had sex with the royal when she was 17. Prince Andrew , who denies all claims against him, was last week stripped of his honorary military roles and royal patronages.

Ghislaine Maxwell, Epstein's former girlfriend, was convicted of child sex trafficking charges on December 29.

The documentary will consider the friendship between Maxwell and Prince Andrew and interviews Lady Victoria Hervey and Euan Rellie, who remember Andrew turning up to social events organised by the socialite.

Mr Rellie, a banker who became friends with Maxwell at university, said that she could have been in a relationship with Prince Andrew.

"She described Andrew as being her friend, not Jeffrey's," he said. "I got the sense that Prince Andrew and Ghislaine had probably been girlfriend and boyfriend in the past. They had an easy warmth around each other."

A juror at Maxwell's trial, Scotty David, was also interviewed for the documentary. He described her as "like a stone" with "no emotion" when she awaited the verdict in her trial.

Lisa Phillips, a victim of Epstein and Maxwell, will recall going to stay on Epstein's private island, Little St James.

She told ITV: "We got on the boat, we went over to the island. We went to the quarters where we were to sleep.

"A woman came to the door and said that Jeffrey was ready for his massage. She made it seem like it was something normal - it was no big deal. Once we were in the room doing the massage is where things took a turn and it wasn't, um, normal anymore."

Ghislaine, Prince Andrew and the Paedophile aired on ITV at 9pm on Tuesday January 19 2022 and should be available on ITV Hub thereafter.
Many people believe that the Monarchy is an outdated institution, where the Queen, as Head of State has proven herself to be ineffective in making the UK a decent and moral place to live - such as providing affordable housing for young families starting out in life. For example, Britain is held to be the most corrupt country in the world, and no Prime Minister has done anything about stopping London being the drug money laundering capital of the world. Is it not time for a Written Constitution to replace the fickle royals who refuse to sack Prime Ministers who lie to them. What qualifies a royal to lead a country, when they don't have qualifications in economics or administration. The Honours System is also corrupt, where ware criminals like Tony Blair, get knighted for invading a country on bogus intelligence and killing millions of people.
We should be aiming for Zero Pollution and Zero Growth, for a sustainable future planet with a truly Circular Economy.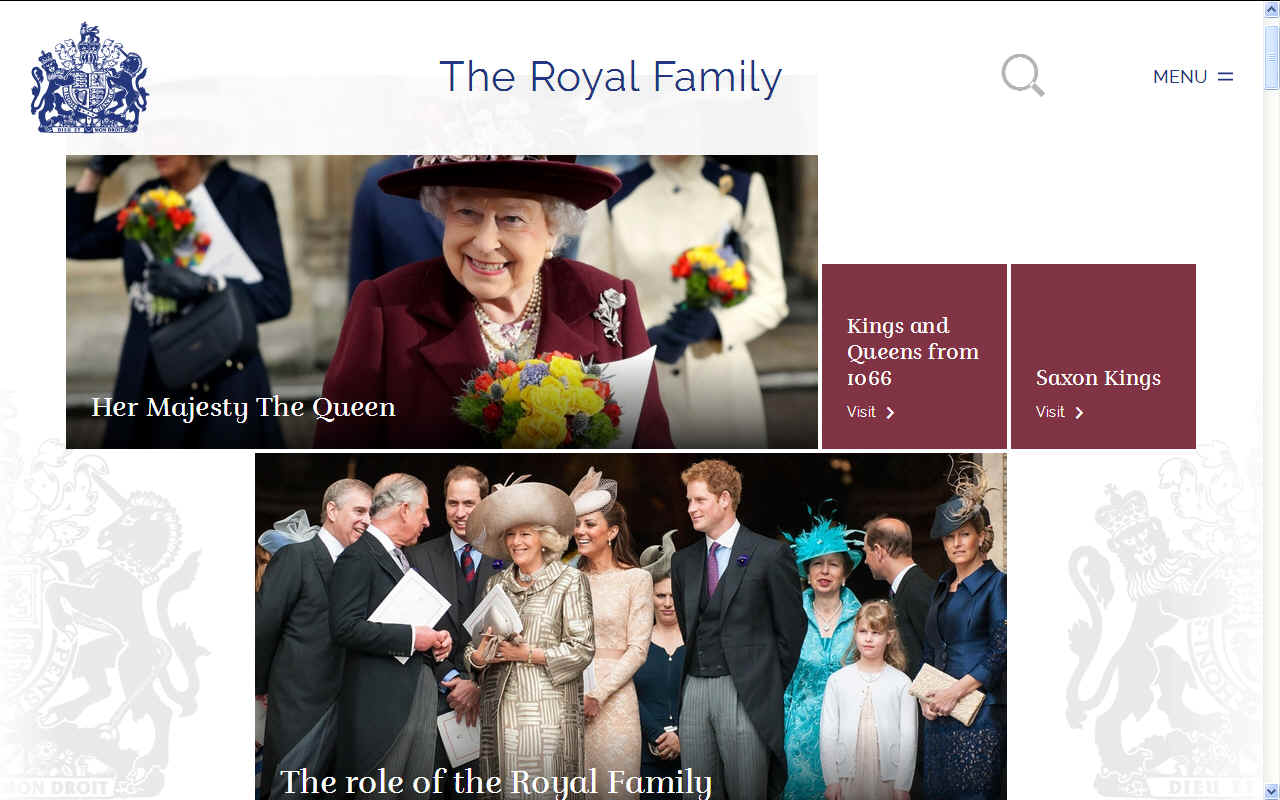 LINKS & REFERENCE
BALMORAL CASTLE - ABERDEENSHIRE, SCOTLAND - ROYAL RESIDENCE OWNED BY THE QUEEN @ 2022
BUCKINGHAM PALACE - ROYAL RESIDENCE IN THE CAPITAL CITY OF LONDON
Emily Maitlis - BBC Newsnight "Car Crash" interview 17 November 2019
Ghislaine Maxwell - Allegations and convictions of sex trafficking - appeal 2022
Jeffrey Epstein - Paedophile at Balmoral, Royal friendship & prison suicide - $500,000 dollar settlement agreement
Metropolitan police - Dame Cressida-Dick's lack of investigation into Virginia Giuffre's allegations
Monarchy, British - Is the institution up shit creek without a paddle?
Money Laundering - Britain is the most corrupt country in the world
Prince Andrew - Under investigation accused of sexual assault of Virginia Guiffre - Is the picture Real or Fake?
- Hearing, Judge Lewis Kaplan 4th January 3:00pm GMT 2022
- Decision, 12th January 2022, case against Duke may proceed, Randy Andy
Prince of Wales - Future King's Scottish Eco village, charity fundraising investigations
Prince William - Palace sources say Uncle is a total dickhead
Queen Elizabeth II - Her Majesty is the head of state in a democratic monarchy, Costs, spiraling legal & settlement
- Does not like being threatened by Harry - Ghastly nightmare, Randy Andy Jan 2022
- Platinum Jubilee 70 years on the throne
- Queen endorses Knighthood for Tony Blair
ROYAL FAMILY BRITISH A TO Z GUIDE - ANDREW, SHELL SHOCKED PRINCE STRIPPED HRH & MILITARY HONOURS
- FINANCIALLY RUINED AMID SEX SCANDAL SETTLEMENT THOUGHT TO BE AROUND Ł10 MILLION
- ANNE
- ELIZABETH, STRIPS ANDREW OF TITLES, PLATINUM JUBILEE ANNUS HORRIBILUS
- BEATRICE - CATHERINE - CHARLOTTE - EDWARD
- CHARLES, SEX SCANDAL LIMITATION
- DIANNA - GEORGE - HARRY - ISLA - JACK - JAMES - LENA
- LOUIS - LOUISE - MARK - MEGHAN - MIA - MIKE - PETER - PHILIP
- WILLIAM, SUPPORTS QUEEN STRIPPING ANDREW'S HRH
- ZARA
- BIRTHDAYS - ELIZABETH
- WEDDINGS
SANDRINGHAM HOUSE - NORFOLK ROYAL RESIDENCE OWNED BY QUEEN @ 2022
SARAH, DUCHESS OF YORK TO KEEP TITLE, THOUGH ANDREW STRIPPED
Virginia Roberts - Virginia Giuffre, sex trafficking in New York
WINDSOR CASTLE - BERKSHIRE, ROYAL RESIDENCE OWNED BY THE CROWN ESTATE
https://www.independent.co.uk/news/uk/home-news/prince-andrew-itv-documentary-b1995820.html