Kayleigh McDonald is an experienced female actor from Manchester. While not acting Kayleigh is a sales executive at Buxton Press. She has pervioulsy been a Hospitality Team Member at The University of Derby and was an assistant carer at JAM Taxis

SMOOTH FACED GENTLEMEN...

Smooth Faced Gentlemen are the UK's only all-female Shakespeare company. Formed in 2012, this female ensemble perform fast-paced, dynamic productions of Shakespeare's much-loved classics. Thier approach, which marries tradition with innovation, seeks to dismantle the audience's preconceptions of the Bard's work. Through the prism of an all-female cast Smooth Faced Gentlemen examine the mastery with which Shakespeare pictures humanity - a humanity which an actor can explore and share whether male or female.

This year Smooth Faced Gentlemen set sail on thier maiden voyage - a production of Romeo & Juliet - helmed by the award-winning Three's Company. Shakespeare's greatest love story was faithfully and provocatively retold by the exceptional all-female cast at the Buxton Festival Fringe, July 2012. This bold production of the classic tale of love and rage met with critical and popular acclaim and went on to win the festival's Best Production award.


WHAT'S NEXT?

Building on this success, they now feel it is time for the company's immediate and timely work to reach a wider audience. They are planning to mount their first season in London, which will include a full run for the award-winning Romeo & Juliet. If you would like to help them to start this process, they are hosting an industry launch night at a top London theatre. They say that the night will be an opportunity for them to promote the Troupe to potential, sponsors and associates. The event will take the form of a performance of Romeo & Juliet followed by a drinks reception, giving interested parties a chance to find out more about their exciting young company.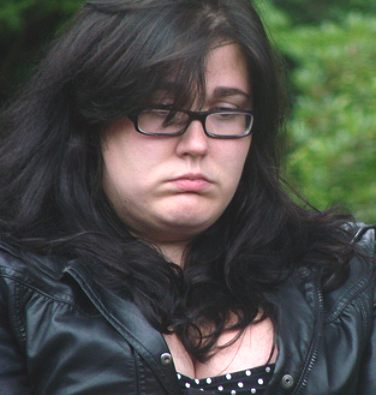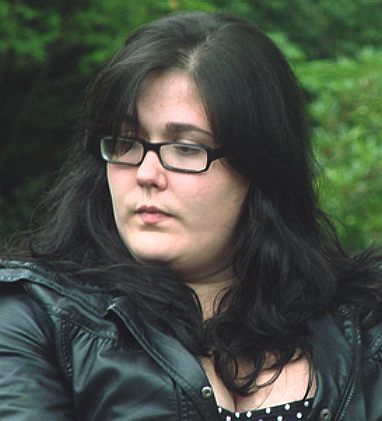 VARIETY - SHAKESPEARE'S CANONICAL PLAYS

The plays are here according to the order in which they are given in the First Folio of 1623. Plays marked with an asterisk (*) are now commonly referred to as the 'romances'. Plays marked with two asterisks (**) are sometimes referred to as the 'problem plays'.

Comedies

The Tempest *
The Two Gentlemen of Verona
The Merry Wives of Windsor
Measure for Measure **
The Comedy of Errors
Much Ado About Nothing
Love's Labour's Lost
A Midsummer Night's Dream
The Merchant of Venice **
As You Like It
The Taming of the Shrew
All's Well That Ends Well **
Twelfth Night
The Winter's Tale *
Pericles, Prince of Tyre * (not included in the First Folio)
The Two Noble Kinsmen * (not included in the First Folio)

Histories

King John
Richard II
Henry IV, Part 1
Henry IV, Part 2
Henry V
Henry VI, Part 1
Henry VI, Part 2
Henry VI, Part 3
Richard III
Henry VIII

Tragedies

Troilus and Cressida **
Coriolanus
Titus Andronicus
Romeo and Juliet
Timon of Athens
Julius Caesar
Macbeth
Hamlet
King Lear
Othello
Antony and Cleopatra
Cymbeline *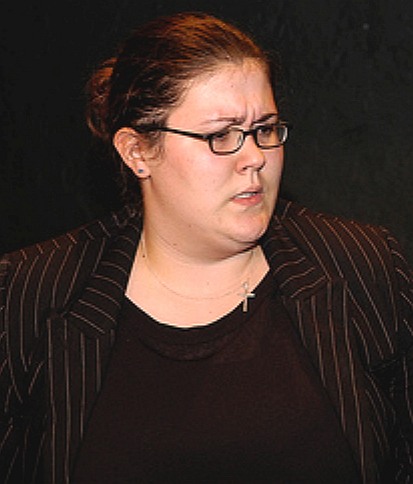 MORE ABOUT KAYLEIGH
Manchester School of Theatre
BA Hons, Acting
2008 – 2011
Kayleigh McDonald's Overview
Ethnicity: White/Caucasian
Skin Color: White
Hair Length: Long

Accents: (UK) Cockney, Dorset, London, Manchester, Northern England, Northern Working Class, RP, Southern England, Yorkshire
Accents: (US) Californian
Accents: (International) French, Italian, Polish, RP
Languages: Spoken English

Interested in: Commercials, Corporate, Film (Professional), Film (Student), Music Videos, Panto, Presenting, Radio, Rehearsed Readings, Theatre (Fringe), Theatre (Professional), Theatre (Touring), TIE/TYA, TV, Voice Over

Experienced in: Panto, Radio, Rehearsed Readings, Theatre (Fringe), Theatre (Professional), Theatre (Touring), TIE/TYA, Voice Over
General Singing Skills: Solo
Specific Singing Skills: Alto
Musical Skills: Accordion
Stage Combat Skills: Yes
Driving Licences: Standard


Be sure to follow these improvisational ladies as they tackle both male and female roles with gusto.
| | |
| --- | --- |
| Romeo & Juliet cartoon - Youtube | Hamlet off the wall - Youtube |
LINKS:
http://uk.linkedin.com/pub/carly-jukes/36/b71/48a
http://www.imdb.com/name/nm3452558/
http://www.fizzbangproductions.co.uk/about-us/carly-jukes/
http://www.reviewvancouver.org/sp_lorelei09.htm
http://www.indiegogo.com/SFG?a=612070
http://www.impatient.ca/people/carmina-bernhardt/
Spotlight (9599-7868-7220).
Casting Call Pro.
Smooth Faced Gentlemen - London
---
Ashlea * Camina * Carly * Fran * Henri * Kayleigh * Leila * Mariam