Henri Merriam achieved a Bachelor of Arts degree in 2009 at the London Academy of Music and Dramatic Art. As if that was not enough, she is skilled as a water skier and horse rider. She is also a fully qualified boat pilot (international).
Henri gave a memorable performance as Hedda Gabler at the International Ibsen Stage at Hoxton Hall in April 2012, a clip of which is seen below. Ragnhild Lund, Artistic Director, took the reigns as director of this production. The play opens up with Henri Merriam (Hedda) playing the piano accompanied by a cellist on stage. Henri now plays the part of Mercutio as a Smooth Faced Gentleman, with equal gusto.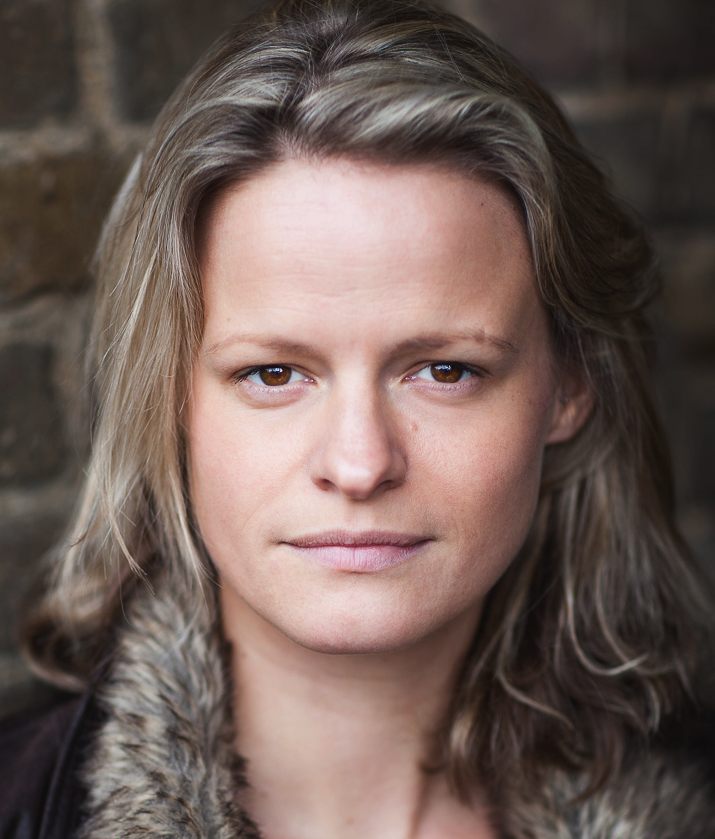 CREDITS
Year
Role / Type
Production / Director
Company / Venue
2011
Portia

The Merchant of Venice

Crystal Arons and Curt Tofteland

Amphitheatre

Queensland

2010
Uriah Shelley
Theatre
Man is Man
Peter Beck
Theatre Paradisum
Norwich Playhouse
2009
Niamh
Theatre
The Peddler's Tale
Liz Thaler
Director Showcase

2009
Tatiana, Evgenia, Anna
Theatre
Nina
Matt Poever
LAMDA

2009
Sarah
Theatre
Speculators
Joseph Blatchley
LAMDA

2009
The Hawker
Theatre
Tommy
John Baxter
LAMDA

2008
Gratiana
Theatre
The Revenger's Tragedy
Rodney Cottier
LAMDA

2008
Olga
Theatre
Three Sisters
Jenny Lipman
LAMDA

2008
Mrs Temptwell
Theatre
The Grace of Mary Traverse
Lyndsey Turner
LAMDA

2007
Isobel
Theatre
The Secret Rapture
Penny Cherns
LAMDA

2007
Martine
Theatre
Sagnarelle
John Bashford
LAMDA

2007
Anabella
Theatre
Tis Pity She's a Whore
James Kerr
LAMDA

2007
Rosalind
Theatre
As You Like It
John Link
LAMDA

2007
Harriet
Theatre
Man is Man
Hannah Eidenhow
LAMDA

2005
Susan
Theatre
Abigail's Party

EUTC

2005
Brighton
Theatre
Victory
Andy Field
EUTC

2005
Mary
Theatre
Mystery Plays
Charlotte Jarvis
EUTC
SMOOTH FACED GENTLEMEN...

Smooth Faced Gentlemen were at one point the UK's only all-female Shakespeare company, now Anne Hathaway is due to perform in an all female production of Taming of the Shrew. The SFG all female ensemble perform fast-paced, dynamic productions of Shakespeare's much-loved classics. Their approach, which marries tradition with innovation, seeks to dismantle the audience's preconceptions of the Bard's work. Through the prism of an all-female cast Smooth Faced Gentlemen examine the mastery with which Shakespeare pictures humanity - a humanity which an actor can explore and share whether male or female.

In 2012 the Smooth Faced Gentlemen set sail on thier maiden voyage - a production of Romeo & Juliet - helmed by the award-winning Three's Company. Shakespeare's greatest love story was faithfully and provocatively retold by the exceptional all-female cast at the Buxton Festival Fringe, July 2012. This bold production of the classic tale of love and rage met with critical and popular acclaim and went on to win the festival's Best Production award.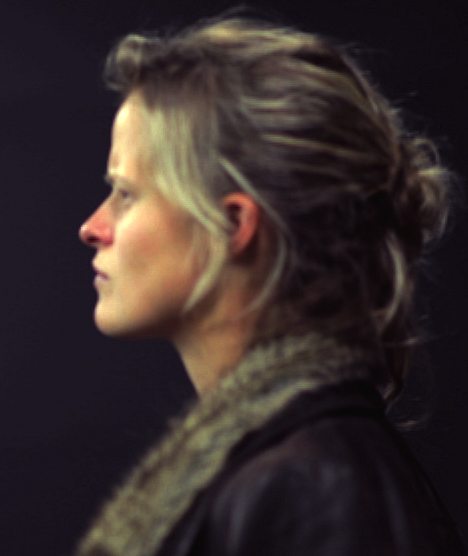 SFG 2013

Building on this success, Henri is now tackling the lead role of Titus in Titus Andronicus. On this demanding role and how it is being tackled we quote Henri herself:
"This year the team have integrated workshops into the rehearsal process. Gary Horner leads a voice workshop – based largely on Kristin Linklater's theories; a process that I have been lucky enough to have had a fair amount of training in. It reminds me of a promise I made to myself to maintain voice work every day in order to be able to access this more easily… Must try harder."

"James Farrell then introduces us to some Suzuki work – I have heard about this, but never experienced it. And I have missed out. The world of the play is suddenly thrown into sharp perspective – it becomes something earthy, something deeply affecting and moving. I watch the rest of the cast move around the space and feel strongly that this is the world that Titus can exist in. It makes sense; bold and brilliant sense. There is one hang-up that niggles at me after our workshop. I feel very VERY feminine. This is strange – it happens very infrequently and I find it peculiar that such a visceral physical workshop should bring this out in me."

"Titus is a man. An old man. It is not something that I am going to forget quickly but it is one of the things that niggles at the back of my mind. I have been at war for forty years of my life – surely I must have sustained injuries – what atrocities have I seen? What atrocities have I committed? This is one of my favourite parts of any theatrical process – immersing myself in the delicious realm of imagining the world my character has lived in. I take a walk in Titus' shoes. It's summer. The sun beats down. Corpses litter the battlefield. I have led a perfect campaign – and I am deep in enemy territory. I am making a single-handed bid to capture my nemesis, he is near – I can sense him; I dive, arrow-like, across a moat, receiving a slight nick to my left calf from an errant arrow (it's quite deep, but it doesn't hurt, I'm tough after all) and plunge my shining blue sword into the heart of an orc-like foe. Mmmmm.. wrong play. And potentially overkill. But in Titus' life according to Henri, he is a legend – a melting pot of whatever I want him to be."
"That's the fun bit, but I remind myself I actually have to play the man who has experienced that – play the man who Shakespeare has written, not the fantasy ninja general I have just imagined. I falter. How does a man of this calibre, a man of this unswerving determination deal with emotion? I feel that this is where he comes unstuck. He has lost most of his sons in battle – that is surely something that a man of the army can cope with. The world of warfare he understands. But this world that he is plunged into after Lavinia is raped and mutilated – after his sons are condemned? For the first time he can't control the situation – he can't fix it. I rifle through my mental store to find something in my own experience to equate this with – everything seems woefully inadequate. I start to panic about how I am going to play Act III – an act rife with trauma..."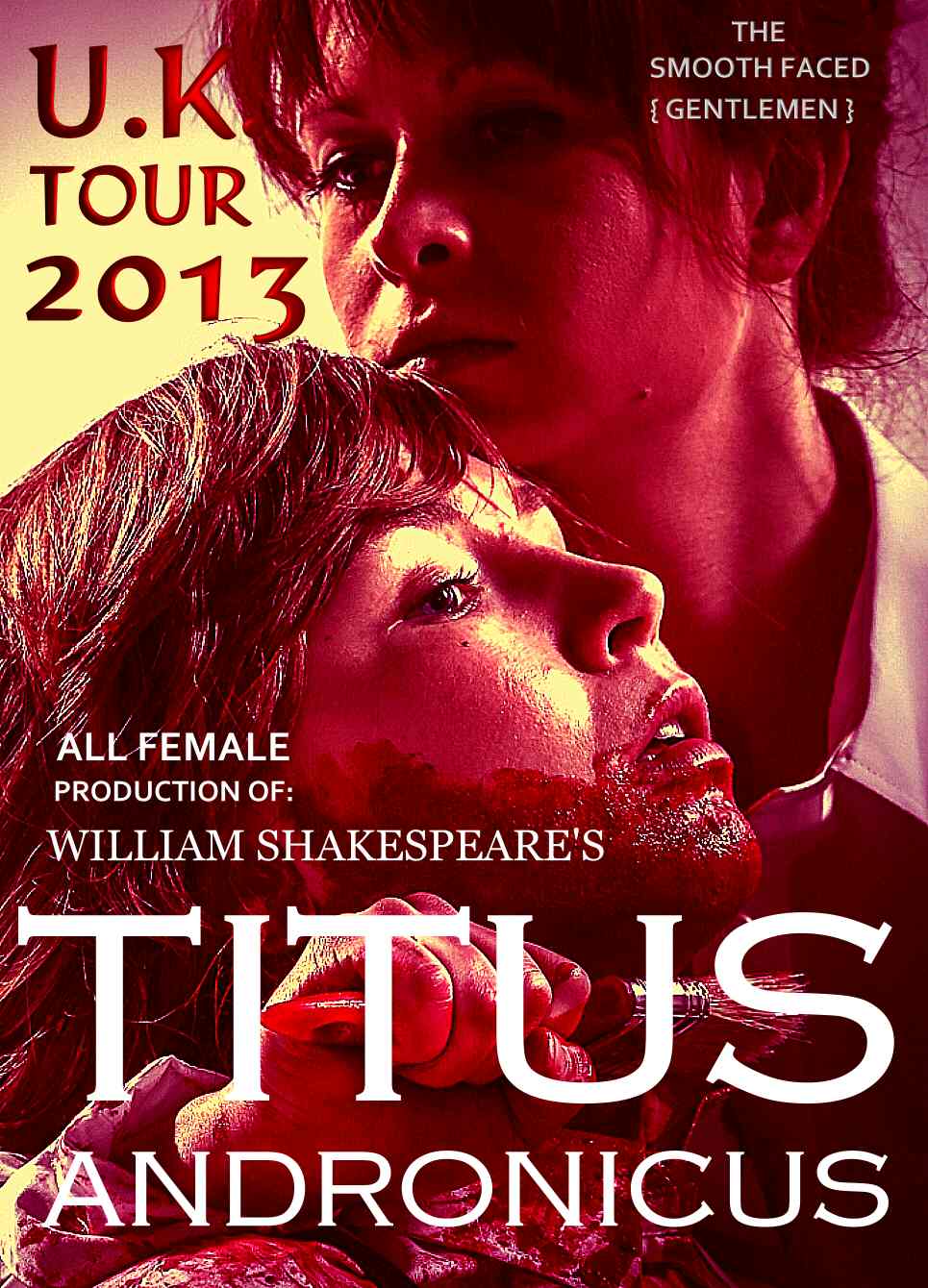 VARIETY - SHAKESPEARE'S CANONICAL PLAYS

The plays are here according to the order in which they are given in the First Folio of 1623. Plays marked with an asterisk (*) are now commonly referred to as the 'romances'. Plays marked with two asterisks (**) are sometimes referred to as the 'problem plays'.

Comedies

The Tempest *
The Two Gentlemen of Verona
The Merry Wives of Windsor
Measure for Measure **
The Comedy of Errors
Much Ado About Nothing
Love's Labour's Lost
A Midsummer Night's Dream
The Merchant of Venice **
As You Like It
The Taming of the Shrew
All's Well That Ends Well **
Twelfth Night
The Winter's Tale *
Pericles, Prince of Tyre * (not included in the First Folio)
The Two Noble Kinsmen * (not included in the First Folio)

Histories

King John
Richard II
Henry IV, Part 1
Henry IV, Part 2
Henry V
Henry VI, Part 1
Henry VI, Part 2
Henry VI, Part 3
Richard III
Henry VIII

Tragedies

Troilus and Cressida **
Coriolanus
Titus Andronicus
Romeo and Juliet
Timon of Athens
Julius Caesar
Macbeth
Hamlet
King Lear
Othello
Antony and Cleopatra
Cymbeline *


MORE ABOUT HENRI
| | |
| --- | --- |
| playing age | 29 |
| height | 5' 10" (1.78 m) |
| weight | 11st. 0lb. (70kg) |
| hair color | Blonde |
| eye color | Brown |
| build | Medium |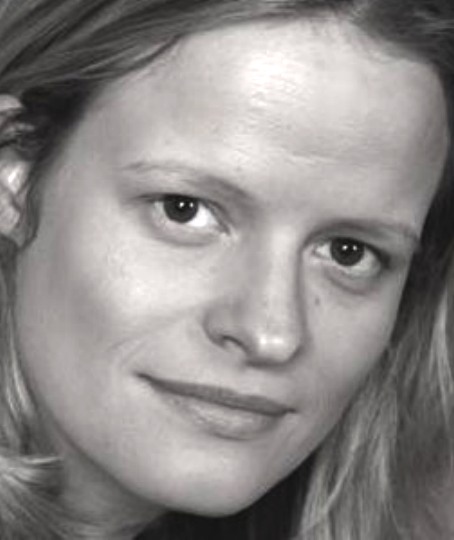 | | |
| --- | --- |
| Accents (International) | Australian, RP |
| Accents (UK) | Cockney, London, Northern England, RP, Scottish |
| Accents (US) | General American |
| General Dance Skills | Folk, Jazz, Tap |
| Ethnicity | White/Caucasian |
| Experienced in | Radio, Rehearsed Readings, Theatre (Fringe), Theatre (Professional) |
| Hair Length | Shoulder Length |
| Interested in | Film (Professional), Radio, Rehearsed Readings, Teaching Theatre, Theatre (Fringe), Theatre (Professional), Theatre (Touring), TIE/TYA, TV, Voice Over |
| Languages Spoken | French |
| Musical Skills | Clarinet, Piano |
| Specific Singing Skills | Alto, Soprano |
| Stage Combat Skills | Yes |
Be sure to follow Henri as these improvisational ladies tackle both male and female roles with gusto.
| | |
| --- | --- |
| Romeo & Juliet cartoon - Youtube | Hamlet off the wall - Youtube |
LINKS:
http://www.whatsonthefringe.com/hedda-gabler-review/
http://uk.linkedin.com/pub/henri-merriam/50/55b/718
http://www.qldshakespeare.org/merchant.html
http://www.bedlamtheatre.co.uk/people/754
http://www.facebook.com/henrimerriam
http://threescompany.co.uk/people/henri
http://www.castingcallpro.com/au/view.php?uid=290478
http://uk.linkedin.com/pub/carly-jukes/36/b71/48a
http://www.imdb.com/name/nm3452558/
http://www.fizzbangproductions.co.uk/about-us/carly-jukes/
http://www.reviewvancouver.org/sp_lorelei09.htm
http://www.indiegogo.com/SFG?a=612070
Spotlight (9599-7868-7220).
Casting Call Pro.
Henri Merriam - Queensland
---
Ashlea * Camina * Carly * Emma * Fran * Henri * Kayleigh * Leila * Madeline * Mariam * Stella * Vivienne