As You Like It is a pastoral comedy by William Shakespeare believed to have been written in 1599 or early 1600 and first published in the First Folio, 1623. The play's first performance is uncertain, though a performance at Wilton House in 1603 has been suggested as a possibility. As You Like It follows its heroine Rosalind as she flees persecution in her uncle's court, accompanied by her cousin Celia and Touchstone the court jester, to find safety and eventually love in the Forest of Arden. Historically, critical response has varied, with some critics finding the work of lesser quality than other Shakespearean works and some finding the play a work of great merit.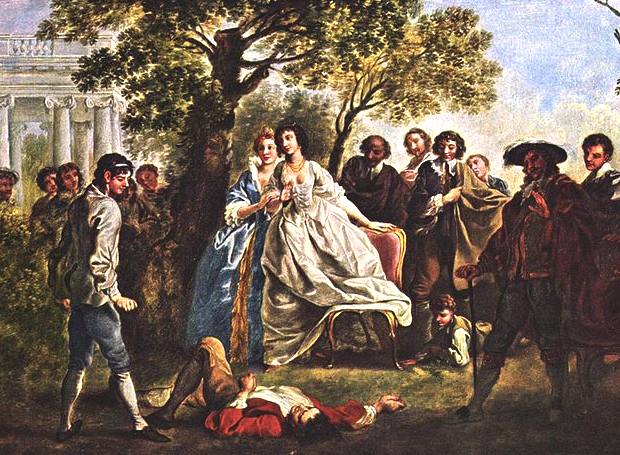 The play features one of Shakespeare's most famous and oft-quoted speeches, "All the world's a stage", and is the origin of the phrase "too much of a good thing". The play remains a favourite among audiences and has been adapted for radio, film, and musical theatre.

SYNOPSIS
The play is set in a duchy in France, but most of the action takes place in a location called the Forest of Arden, which may be intended for the Ardennes in France, but is sometimes identified with Arden, Warwickshire, near Shakespeare's home town.

Frederick has usurped the Duchy and exiled his older brother, Duke Senior. The Duke's daughter Rosalind has been permitted to remain at court because she is the closest friend and cousin of Frederick's only child, Celia. Orlando, a young gentleman of the kingdom who has fallen in love at first sight with Rosalind, is forced to flee his home after being persecuted by his older brother, Oliver. Frederick becomes angry and banishes Rosalind from court. Celia and Rosalind decide to flee together accompanied by the jester Touchstone, with Rosalind disguised as a young man and Celia disguised as a poor lady.

Rosalind, now disguised as Ganymede ("Jove's own page"), and Celia, now disguised as Aliena (Latin for "stranger"), arrive in the Arcadian Forest of Arden, where the exiled Duke now lives with some supporters, including "the melancholy Jaques," a malcontent figure, who is introduced to us weeping over the slaughter of a deer. "Ganymede" and "Aliena" do not immediately encounter the Duke and his companions, as they meet up with Corin, an impoverished tenant, and offer to buy his master's rude cottage.

Orlando and his servant Adam (a role possibly played by Shakespeare himself, though this story is said to be apocryphal), meanwhile, find the Duke and his men and are soon living with them and posting simplistic love poems for Rosalind on the trees. Rosalind, also in love with Orlando, meets him as Ganymede and pretends to counsel him to cure him of being in love. Ganymede says "he" will take Rosalind's place and "he" and Orlando can act out their relationship.

The shepherdess Phebe, with whom Silvius is in love, has fallen in love with Ganymede (actually Rosalind), though "Ganymede" continually shows that "he" is not interested in Phebe. Touchstone, meanwhile, has fallen in love with the dull-witted shepherdess Audrey, and tries to woo her, but eventually is forced to be married first. William, another shepherd, attempts to marry Audrey as well, but is stopped by Touchstone, who threatens to kill him "a hundred and fifty ways".

Finally, Silvius, Phebe, Ganymede, and Orlando are brought together in an argument with each other over who will get whom. Ganymede says he will solve the problem, having Orlando promise to marry Rosalind, and Phebe promise to marry Silvius if she cannot marry Ganymede.

Orlando sees Oliver in the forest and rescues him from a lioness, causing Oliver to repent for mistreating Orlando. Oliver meets Aliena (Celia's false identity) and falls in love with her, and they agree to marry. Orlando and Rosalind, Oliver and Celia, Silvius and Phebe, and Touchstone and Audrey all are married in the final scene, after which they discover that Frederick has also repented his faults, deciding to restore his legitimate brother to the dukedom and adopt a religious life. Jaques, ever melancholy, declines their invitation to return to the court preferring to stay in the forest and to adopt a religious life as well. Rosalind speaks an epilogue to the audience, commending the play to both men and women in the audience.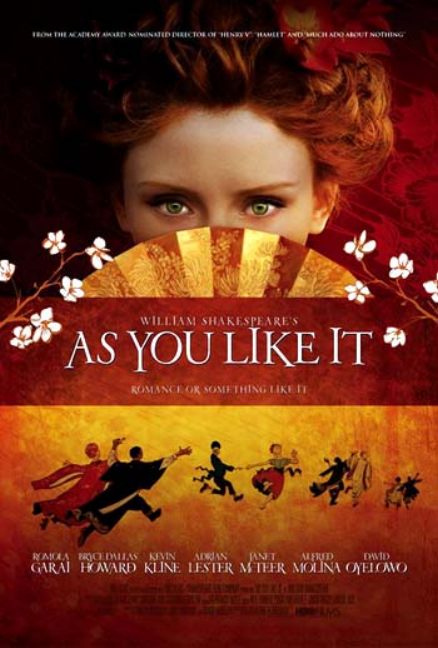 CAST OF CHARACTERS
The Court of Duke Frederick:

Duke Frederick, Duke Senior's younger brother and his usurper, also Celia's father
Rosalind, Duke Senior's daughter
Celia, Duke Frederick's daughter and Rosalind's cousin
Touchstone, a court fool
Le Beau, a courtier
Charles, a wrestler

The Exiled Court of Duke Senior in the Forest of Arden:

Duke Senior, Duke Frederick's older brother and Rosalind's father
Jaques, a discontented, melancholy lord
Amiens, an attending lord and musician

The Household of the deceased Sir Rowland de Bois:

Oliver de Bois, the eldest son and heir
Jacques de Bois, the second youngest son.
Orlando de Bois, youngest son.
Adam, a faithful old servant who follows Orlando into exile
Dennis, Oliver's servant

Country folk in the Forest of Arden:

Phebe, a proud shepherdess
Silvius, a shepherd
Audrey, a country girl
Corin, an elderly shepherd
William, a country man
Sir Oliver Martext, a curate

Other characters:

Lords and ladies in Duke Frederick's court
Lords in Duke Senior's forest court
Pages and musicians
Hymen, a character appearing in a play-within-the-play; God of marriage, as appearing in a masque

FILM
As You Like It was Laurence Olivier's first Shakespeare film. Olivier, however, served only in an acting capacity (performing the role of Orlando), rather than producing or directing the film. Made in England and released in 1936, As You Like It also starred director Paul Czinner's wife Elizabeth Bergner, who played Rosalind with a thick German accent. Although it is much less "Hollywoody" than the versions of A Midsummer Night's Dream and Romeo and Juliet made at about the same time, and although its cast was made up entirely of Shakespearean actors, it was not considered a success by either Olivier or the critics.

Helen Mirren starred as Rosalind in the 1978 BBC videotaped version of As You Like It, directed by Basil Coleman.

In 1992, Christine Edzard made another film adaptation of the play. It features James Fox, Cyril Cusack, Andrew Tiernan, Griff Rhys Jones, and Ewen Bremner. The action is transposed to a modern and bleak urban world.

A film version of As You Like It, set in 19th-century Japan, was released in 2006, directed by Kenneth Branagh. It stars Bryce Dallas Howard, David Oyelowo, Romola Garai, Alfred Molina, Kevin Kline, and Brian Blessed. Although it was actually made for cinemas, it was released to theatres only in Europe, and had its U.S. premiere on HBO in 2007. And although it was not a made-for-television film, Kevin Kline won a Screen Actors Guild award for Best Performance by a Male Actor in a Television Movie or Miniseries, for his performance as Jaques.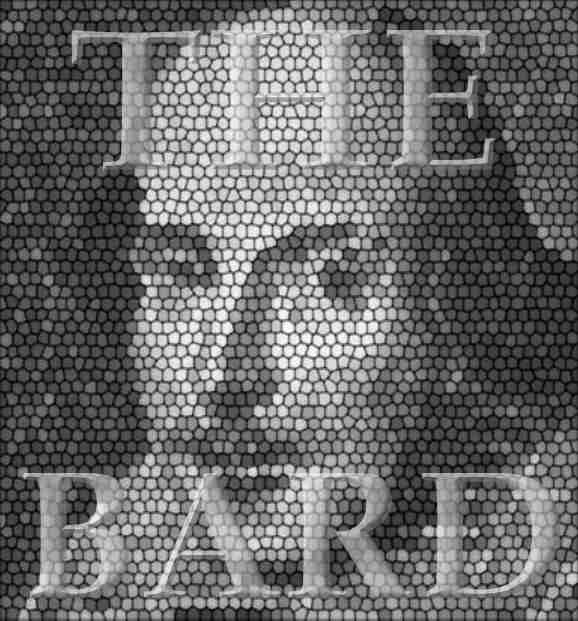 | | |
| --- | --- |
| Animated Film - Youtube | As you like it 1936 film - Youtube |
| Globe Theatre production - Youtube | HBO Film Trailer - Youtube |
LINKS:
Smooth Faced Gentlemen - An all female Troupe producing quality productions of Shakespeare's plays.
Stratford Upon Avon - Shakespeare's birthplace
---
Antony and Cleopatra * Hamlet * Macbeth * Othello * Romeo and Juliet
A Midsummer Night's Dream * As You Like It * Much Ado About Nothing
The Merchant of Venice * The Taming of the Shrew
Ashlea * Camina * Carly * Fran * Henri * Kayleigh * Leila * Mariam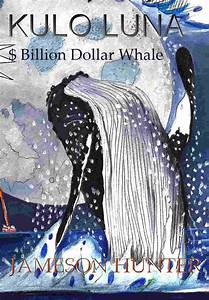 A feel good adventure:
Pirate whalers V Conservationists
with a $Billion dollars resting on the conclusion