The Tragedy of Othello, the Moor of Venice is a tragedy by William Shakespeare, believed to have been written in approximately 1603, and based on the Italian short story Un Capitano Moro ("A Moorish Captain") by Cinthio, a disciple of Boccaccio, first published in 1565. The work revolves around four central characters: Othello, a Moorish general in the Venetian army; his wife, Desdemona; his lieutenant, Cassio; and his trusted ensign, Iago. Because of its varied and current themes of racism, love, jealousy, and betrayal, Othello is still often performed in professional and community theatres alike and has been the basis for numerous operatic, film, and literary adaptations.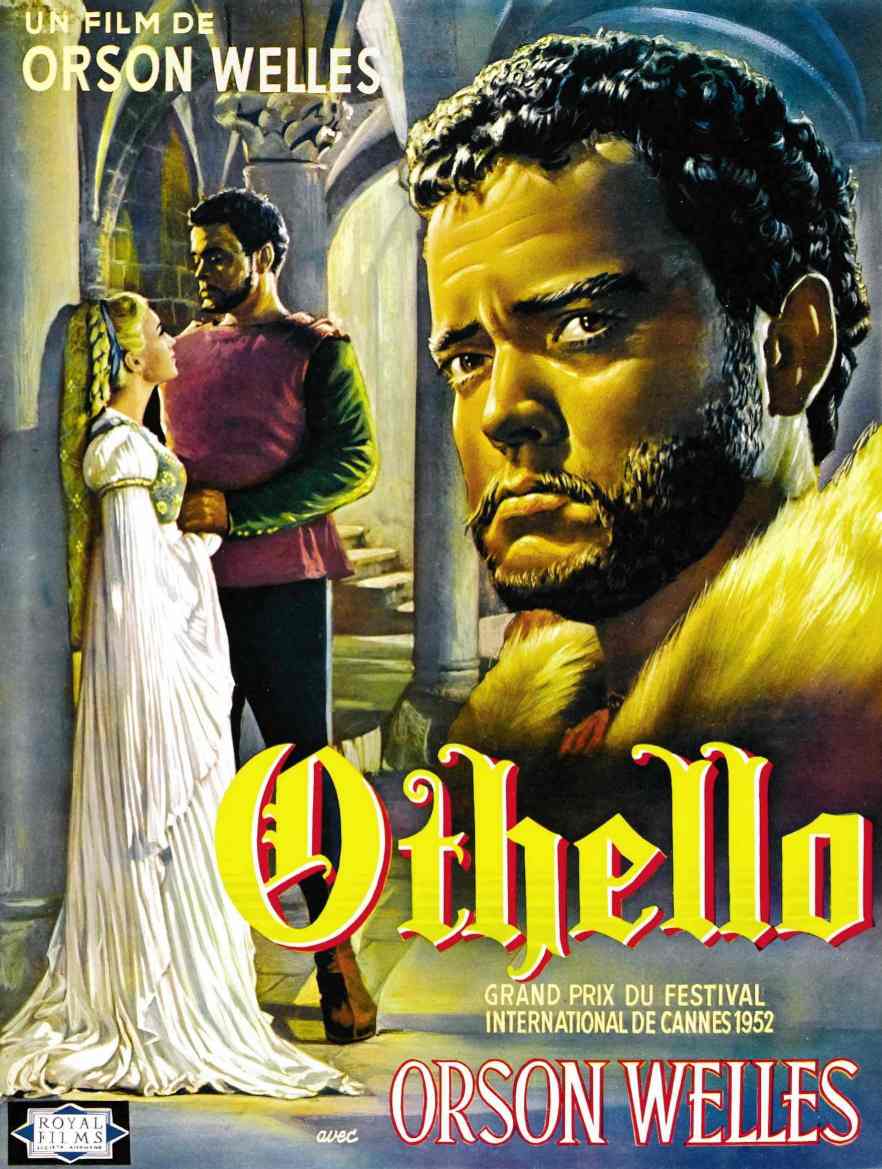 THE PLOT
The play opens with Roderigo, a rich and dissolute gentleman, complaining to Iago, a high-ranking soldier, that Iago has not told him about the secret marriage between Desdemona, the daughter of a Senator named Brabantio, and Othello, a Moorish general in the Venetian army. He is upset by this development because he loves Desdemona and had previously asked her father for her hand in marriage. Iago hates Othello for promoting a younger man named Michael Cassio above him, and tells Roderigo that he plans to use Othello for his own advantage. Iago is also angry because he believes, or at least gives the pretence of belief, that Othello slept with his wife Emilia. Iago denounces Cassio as a scholarly tactician with no real battle experience; in contrast, Iago is a battle-tested soldier. By emphasizing Roderigo's failed bid for Desdemona, and his own dissatisfaction with serving under Othello, Iago convinces Roderigo to wake Brabantio, Desdemona's father, and tell him about his daughter's elopement. Iago sneaks away to find Othello and warns him that Brabantio is coming for him.

Before Brabantio reaches Othello, news arrives in Venice that the Turks are going to attack Cyprus; therefore Othello is summoned to advise the senators. Brabantio arrives and accuses Othello of seducing Desdemona by witchcraft, but Othello defends himself successfully before an assembly that includes the Duke of Venice, Brabantio's kinsman Lodovico and Gratiano, and various senators. He explains that Desdemona became enamored of him for the stories he told of his early life, not because of any witchcraft. The senate is satisfied, but Brabantio leaves saying that Desdemona will betray Othello. By order of the Duke, Othello leaves Venice to command the Venetian armies against invading Turks on the island of Cyprus, accompanied by his new wife, his new lieutenant Cassio, his ensign Iago, and Emilia as Desdemona's attendant.

The party arrives in Cyprus to find that a storm has destroyed the Turkish fleet. Othello orders a general celebration. Iago schemes to use Cassio to ruin Othello and takes the opportunity of Othello's absence at the celebration to persuade Roderigo to engage Cassio in a fight. He achieves this by getting Cassio drunk after Cassio's own admission that he cannot hold his wine. The brawl alarms the citizenry, and Othello is forced to quell the disturbance. Othello blames Cassio for the disturbance and strips him of his rank. Cassio is distraught, but Iago persuades him to importune Desdemona to act as an intermediary between himself and Othello, and persuade her husband to reinstate him.


Iago now persuades Othello to be suspicious of Cassio and Desdemona. As it happens, Cassio is having a relationship of sorts with Bianca, a prostitute. Desdemona drops a handkerchief that was Othello's first gift to Desdemona and which he has stated holds great significance to him in the context of their relationship. Emilia steals it, at the request of Iago, but unaware of what he plans to do with the handkerchief. Iago plants it in Cassio's lodgings as evidence of Cassio and Desdemona's affair. After he has planted the handkerchief, Iago tells Othello to stand apart and watch Cassio's reactions while Iago questions him about the handkerchief. Iago goads Cassio on to talk about his affair with Bianca, but speaks her name so quietly that Othello believes the two other men are talking about Desdemona when Cassio is really speaking of Bianca. Bianca, on discovering the handkerchief, chastises Cassio, accusing him of giving her a second-hand gift which he received from another lover. Othello sees this, and Iago convinces him that Cassio received the handkerchief from Desdemona. Enraged and hurt, Othello resolves to kill his wife and asks Iago to kill Cassio as a duty to their intimacy. Othello proceeds to make Desdemona's life miserable, hitting her in front of her family. Desdemona laments her suffering, remembering the fate of her mother's maid, who was forsaken by her lover.

Roderigo complains that he has received nothing for his efforts and threatens to abandon his pursuit of Desdemona, but Iago convinces him to kill Cassio instead, because Cassio has just been appointed governor of Cyprus, and — Iago argues — if Cassio lives to take office, Othello and Desdemona will leave Cyprus, thwarting Roderigo's plans to win Desdemona. Roderigo attacks Cassio in the street after Cassio leaves Bianca's lodgings. They fight and both are wounded. Cassio's leg is cut from behind by Iago who manages to hide his identity as perpetrator. Passers-by arrive to help; Iago joins them, pretending to help Cassio. When Cassio identifies Roderigo as one of his attackers, Iago secretly stabs Roderigo to stop him from confessing. He then accuses Bianca of the failed conspiracy to kill Cassio.

In the night, Othello confronts Desdemona, and then smothers her to death in bed, before Emilia arrives. Othello tries to justify his actions to the distressed Emilia by accusing Desdemona of adultery. Emilia calls for help. The Governor arrives, with Iago, Cassio, and others, and Emilia begins to explain the situation. When Othello mentions the handkerchief as proof, Emilia realizes what Iago has done. She exposes him, whereupon Iago kills her. Othello, realizing Desdemona's innocence, attacks Iago but does not kill him, saying that he would rather have Iago live the rest of his life in pain. For his part, Iago refuses to explain his motives, vowing to remain silent from that moment on. Lodovico, a Venetian nobleman, apprehends both Iago and Othello, but Othello commits suicide with a sword before they can take him into custody. At the end, it can be assumed, Iago is taken off to be tortured, and Cassio becomes governor of Cyprus.
| | |
| --- | --- |
| Othello 1995 movie - Youtube | Othello 1952 movie - Youtube |
EARLIEST MENTION
The earliest mention of the play is found in a 1604 Revels Office account, which records that on "Hallamas Day, being the first of Nouembar ... the Kings Maiesties plaiers" performed "A Play in the Banketinghouse att Whit Hall Called The Moor of Venis." The work is attributed to "Shaxberd." The Revels account was first printed by Peter Cunningham in 1842, and, while its authenticity was once challenged, is now regarded as genuine (as authenticated by A.E. Stamp in 1930). Based on its style, the play is usually dated 1603 or 1604, but arguments have been made for dates as early as 1601 or 1602.

The play was entered into the Register of the Stationers Company on 6 October 1621, by Thomas Walkley, and was first published in quarto format by him in 1622:

"Tragœdy of Othello, The Moore of Venice. As it hath beene diuerse times acted at the Globe, and at the Black-Friers, by his Maiesties Seruants. Written by William Shakespeare. London. Printed by N. O. [Nicholas Okes] for Thomas Walkley, and are to be sold at his shop, at the Eagle and Child, in Brittans Bursse, 1622."

One year later, the play was included among the plays in the First Folio of Shakespeare's collected plays. However, the version in the Folio is rather different in length, and in wording: as the editors of the Folger edition explain: "The Folio play has about 160 lines that do not appear in the Quarto. Some of these cluster together in quite extensive passages. The Folio also lacks a scattering of about a dozen lines or part-lines that are to be found in the Quarto. These two versions also differ from each other in their readings of numerous words. Scholars differ in their explanation of these differences, and no consensus has emerged. One explanation is that the Quarto may have been cut in the printing house to meet a fixed number of pages. Another is that the Quarto is based on an early version of the play, while the Folio represents Shakespeare's revised version. Most modern editions are based on the longer Folio version, but often incorporate Quarto readings of words when the Folio text appears to be in error. Quartos were also published in 1630, 1655, 1681, 1695, 1699 and 1705.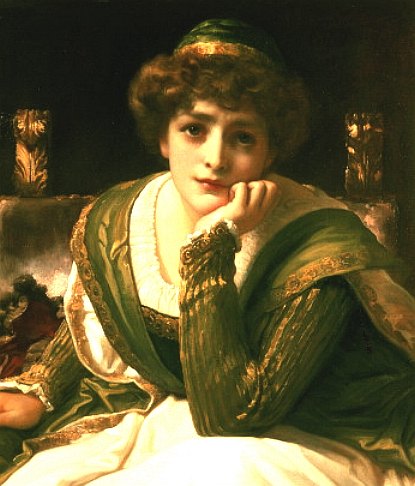 PLAYERS

Othello - the Moore.
Desdemona - Wife to Othello.
Brabantio - Father to Desdemona.
Cassio - an Honourable Lieutenant.
Iago - a Villaine.
Rodorigo - a gull'd Gentleman.
Lodouico, and Gratiano - two Noble Venetians.
Montano - Gouernour of Cyprus.
Aemilia - Wife to Iago.
Bianca - a Curtezan.
Duke of Venice.
Senators.
Gentlemen of Cyprus.
Saylors.
Clowne.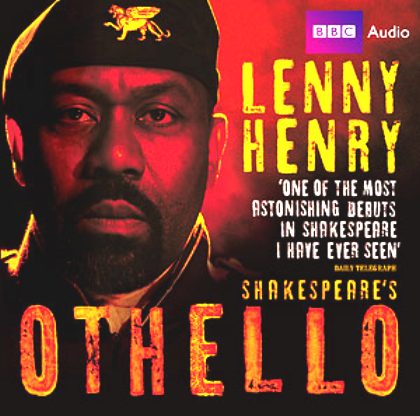 FILMS
Between 1948 and 1952, Orson Welles directed The Tragedy of Othello: The Moor of Venice (1952), produced as a black-and-white film noir. The film stars Welles as Othello and Suzanne Cloutier as Desdemona. The troubled production was filmed over the course of three years as Welles' time and money permitted, in Mogador, Morocco and Venice. Lack of funds (and costumes) forced Roderigo's death scene to be shot in a Turkish bath with performers wearing only large, ragged towels. The film won the Palme D'Or at the 1952 Cannes Film Festival. Rather than focusing on racial mis-matching, the film plays on a difference between Desdemona and Othello in age, size and personal attractiveness. The film noir colouring of the picture minimised any commentary on Othello's blackness, to the point that the critic F. R. Leavis wrote that the film made no reference to Othello's colour.

Unlike Welles's film, Laurence Olivier's Othello (1965), based on John Dexter's National Theatre Company's production, brings issues of race to the fore, with Olivier putting on an 'African accent' and entering in a large 'ethnic' necklace and a dressing gown. He commented, however, that he did "not dare to play the Moor as a full-blooded negro". One contemporary critic found the coloration too much, commenting that Olivier was "blacker than black, almost blue" .

Trevor Nunn's 1989 version filmed at Stratford, cast black opera singer Willard White in the leading role, opposite Ian McKellen's Iago.

The first major screen production casting a black actor as Othello would not come until 1995 with Laurence Fishburne opposite Kenneth Branagh's Iago (not that there have been many major screen productions of Othello, most film versions to date have been filmed stage productions). It was made during the O. J. Simpson trial and commentators such as Cartmell draw parallels between the two whodunit murder stories, and wonder if the film's release was not a little to do with the publicity surrounding the film star's drama.

Malayalam film Kaliyattam is an adapted version of Othello against the backdrop of the Hindu Theyyam performance. In 1998, Suresh Gopi received the National Film Award for Best Actor, and Jayaraj the award for Best Director for their work on the film.

Omkara is a version in Hindi set in Uttar Pradesh, starring Ajay Devgan as Omkara (Othello), Saif Ali Khan as Langda Tyagi (Iago), Kareena Kapoor as Dolly (Desdemona), Vivek Oberoi as Kesu (Cassio), Bipasha Basu as Billo (Bianca) and Konkona Sen Sharma as Indu (Emilia). The film was directed by Vishal Bhardwaj who earlier adapted Shakespeare's Macbeth as Maqbool. All characters in the film share the same letter or sound in their first name as in the original Shakespeare classic. It is one of the few mainstream Indian movies to contain uncensored profanity.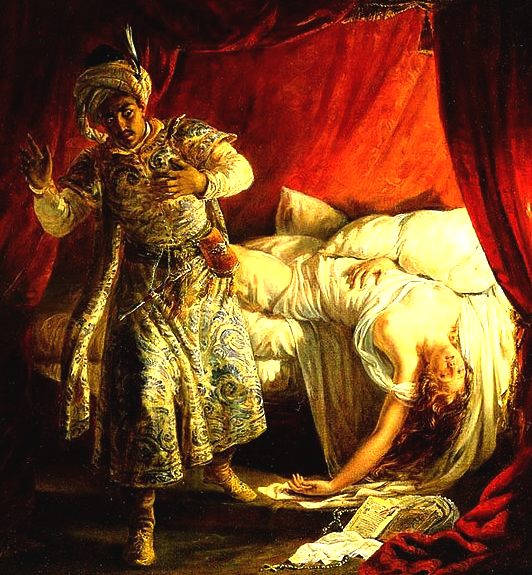 LIST OF FILM ADAPTATIONS
1909 silent film shot in Venice

1909 German directed by, and stars, Franz Porten as Othello, Henny Porten as Desdemona, and Rosa Porten as Emilia.

1914 silent film shot in Venice

1922 German, starring Emil Jannings as Othello, Werner Krauss as Iago, and Ica von Lenkeffy as Desdemona

1952 Othello, United States, directed by, and stars, Orson Welles as Othello, also starring Micheál MacLiammóir as Iago, Robert Coote as Roderigo, Suzanne Cloutier as Desdemona, Michael Laurence as Cassio, Fay Compton as Emilia and Doris Dowling as Bianca.

1955 Othello, USSR, starring Sergei Bondarchuk, Irina Skobtseva, Andrei Popov. Directed by Sergei Yutkevich.

1962 All Night Long (British) Othello is Rex, a jazz bandleader. Dave Brubeck and other jazz musicians.

1965 Othello with Laurence Olivier, Maggie Smith, Frank Finlay, and Joyce Redman

1974 Catch My Soul adapted from Jack Good's rock musical, directed by Patrick McGoohan and starring Richie Havens, Lance LeGault, Season Hubley and Tony Joe White.

1982 Othello, the Black Commando written by and starring Max H. Boulois with Tony Curtis as Colonel Iago and Joanna Pettet as Desdemona

1995 Othello with Kenneth Branagh, Laurence Fishburne, and Irene Jacob. Directed by Oliver Parker.

1997 Kaliyattam in Malayalam, a modern update, set in Kerala, starring Suresh Gopi as Othello, which won him the national award for best actor, Lal as Iago, Manju Warrier as Desdemona, directed by Jayaraaj.

2001 O, a modern update, set in an American high school. Stars Mekhi Phifer as Odin (Othello), Julia Stiles as Desi (Desdemona), and Josh Hartnett as Hugo (Iago).

2002 Eloise a modern update, set in Sydney, Australia.

2006 Omkara, a Hindi film adaptation of Othello directed by Vishal Bhardwaj

2008 Jarum Halus a modern updated Malaysian version, in English and Malay by Mark Tan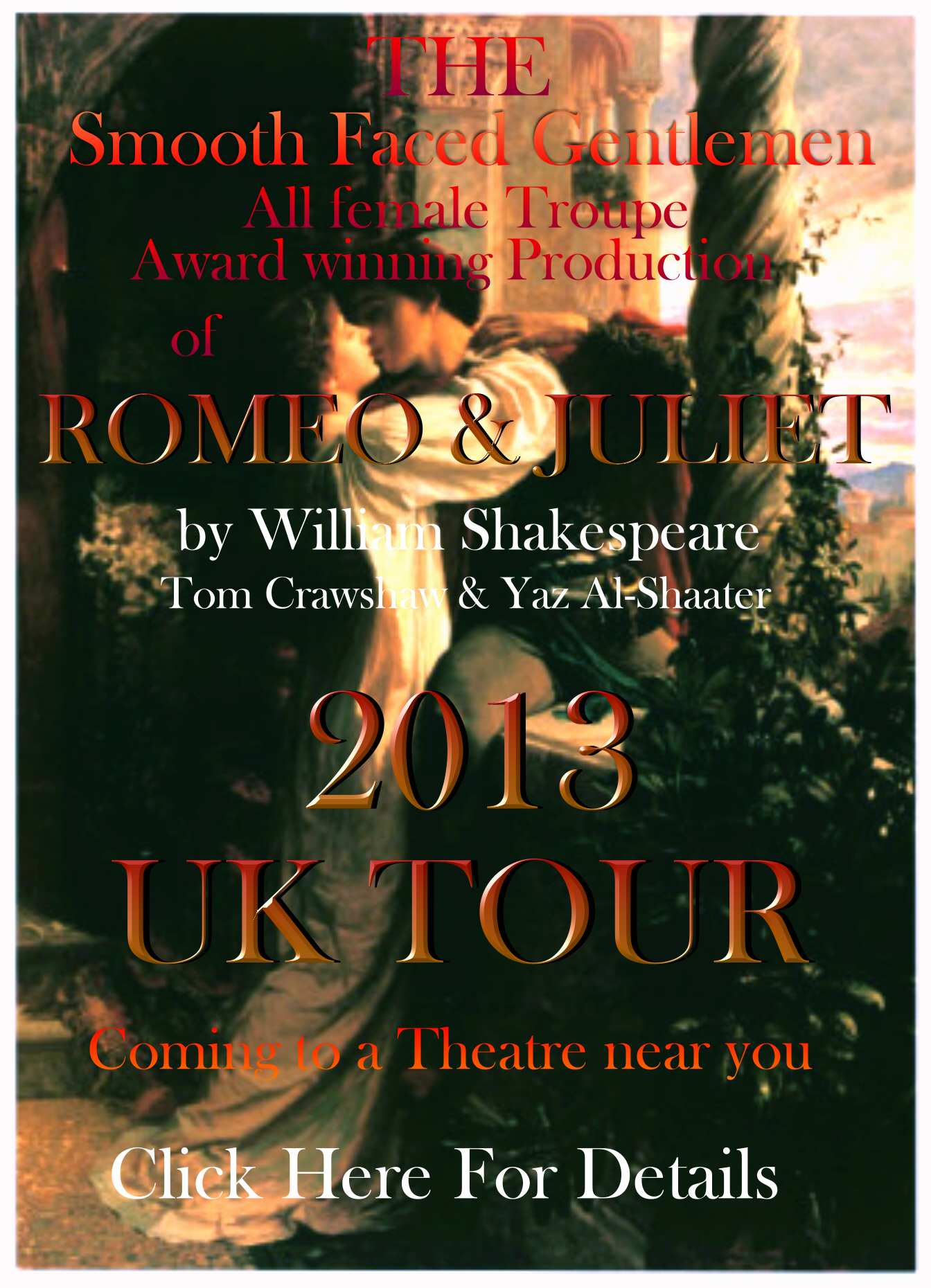 TEXT - OTHELLO MURDERS DESDEMONA
Enter Othello, and Desdemona in her bed.

Oth. It is the Cause, it is the Cause (my Soule)
Let me not name it to you, you chaste Starres,
It is the Cause. Yet Ile not shed her blood,
Nor scarre that whiter skin of hers, then Snow,
And smooth as Monumentall Alablaster:
Yet she must dye, else shee'l betray more men:
Put out the Light, and then put out the Light:
If I quench thee, thou flaming Minister,
I can againe thy former light restore,
Should I repent me. But once put out thy Light,
Thou cunning'st Patterne of excelling Nature,
I know not where is that Promethaean heate
That can thy Light re-Lume.
When I haue pluck'd thy Rose,
I cannot giue it vitall growth againe,
It needs must wither. Ile smell thee on the Tree.
Oh Balmy breath, that dost almost perswade
Iustice to breake her Sword. One more, one more:
Be thus when thou art dead, and I will kill thee,
And loue thee after. One more, and that's the last.
So sweet, was ne're so fatall. I must weepe,
But they are cruell Teares: This sorrow's heauenly,
It strikes, where it doth loue. She wakes
Des. Who's there? Othello?
Othel. I Desdemona
Des. Will you come to bed, my Lord?
Oth. Haue you pray'd to night, Desdemon?
Des. I my Lord
Oth. If you bethinke your selfe of any Crime
Vnreconcil'd as yet to Heauen, and Grace,
Solicite for it straight
Des. Alacke, my Lord,
What may you meane by that?
Oth. Well, do it, and be breefe, I will walke by:
I would not kill thy vnprepared Spirit,
No, Heauens fore-fend) I would not kill thy Soule
Des. Talke you of killing?
Oth. I, I do
Des. Then Heauen haue mercy on mee

Oth. Amen, with all my heart

Des. If you say, I hope you will not kill me

Oth. Humh

Des. And yet I feare you: for you're fatall then
When your eyes rowle so.
Why I should feare, I know not,
Since guiltinesse I know not: But yet I feele I feare
Oth. Thinke on thy sinnes

Des. They are Loues I beare to you

Oth. I, and for that thou dy'st

Des. That death's vnnaturall, that kils for louing.
Alas, why gnaw you so your nether-lip?
Some bloody passion shakes your very Frame:
These are portents: but yet I hope, I hope,
They do not point on me
Oth. Peace, and be still

Des. I will so: What's the matter?
Oth. That Handkerchiefe
Which I so lou'd, and gaue thee, thou gau'st to Cassio
Des. No by my Life, and Soule: send for the man,
And aske him
Oth. Sweet Soule, take heed, take heed of Periury,
Thou art on thy death-bed
Des. I, but not yet to dye

Oth. Presently.
Therefore confesse thee freely of thy sinne:
For to deny each Article with Oath,
Cannot remoue, nor choake the strong Conception
That I do grone withall. Thou art to dye
Des. O Heauen haue mercy on me

Oth. I say, Amen

Des. And haue you mercy too. I neuer did
Offend you in my life: neuer lou'd Cassio,
But with such generall warrantie of Heauen,
As I might loue. I neuer gaue him Token
Oth. By Heauen I saw my Handkerchiefe in's hand.
O periur'd woman, thou do'st stone my heart,
And makes me call, what I intend to do,
A Murther, which I thought a Sacrifice.
I saw the Handkerchiefe
Des. He found it then:
I neuer gaue it him: Send, for him hither:
Let him confesse a truth
Oth. He hath confest

Des. What, my Lord?
Oth. That he hath vs'd thee
Des. How? vnlawfully?
Oth. I
Des. He will not say so

Oth. No: his mouth is stopp'd:
Honest Iago hath 'tane order for't
Des. Oh, my feare interprets. What is he dead?
Oth. Had all his haires bin liues, my great Reuenge
Had stomacke for them all
Des. Alas, he is betray'd, and I vndone

Oth. Out Strumpet: weep'st thou for him to my face?
Des. O banish me, my Lord, but kill me not
Oth. Downe Strumpet

Des. Kill me to morrow, let me liue to night

Oth. Nay, if you striue

Des. But halfe an houre

Oth. Being done, there is no pawse

Des. But while I say one prayer

Oth. It is too late.

Smothers her.
LINKS:
Smooth Faced Gentlemen - An all female Troupe producing quality productions of Shakespeare's plays.
Othello Navigator - Includes the annotated text, a search engine, and scene summaries.
Cinthio's Tale - A 19th century English translation of Shakespeare's primary source.
Othello - analysis, explanatory notes, and lectures.
Othello - text by PublicLiterature.org
Othello - Scene-indexed and searchable version of the text.
Othello - at the Internet Broadway Database - lists numerous productions.
Othello - study guide, themes, quotes, multimedia, and teacher resources
Stratford Upon Avon - Shakespeare's birthplace
---
Antony and Cleopatra * Hamlet * Macbeth * Othello * Romeo and Juliet
A Midsummer Night's Dream * As You Like It * Much Ado About Nothing
The Merchant of Venice * The Taming of the Shrew
Ashlea * Camina * Carly * Fran * Henri * Kayleigh * Leila * Mariam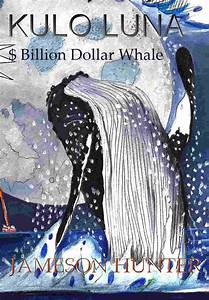 A heartwarming adventure:
Pirate whalers V Conservationists